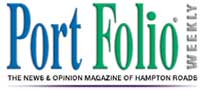 Port Folio Weekly
INDEX OF ARTICLES BY JIM NEWSOM
Interviews with Claire Lynch, Arlo Guthrie, Bonnie Rideout, Noel Paul Stookey, Hal Ketchum, Emily Saliers of Indigo Girls, Lonnie Liston Smith, Clarence Clemons, Jane Monheit, General Norman Johnson, Kathy Mattea, Christine Lavin, Bill Staines, Cheryl Bentyne, Dianne Reeves, Tao Rodriguez-Seeger of The Mammals, Chris Leslie of Fairport Convention, Carrie Newcomer, Vince Gill, Peter Rowan, Jerry Douglas, Steve Bassett, Gove Scrivenor, Michael McDonald, Mike Seeger, Dave Mallett, Peter Frampton, Kathleen Grace, Christian McBride, Marvin Hamlisch, Randy Brecker, Livingston Taylor and more; plus reviews, political commentary and other articles published in 2007.
Interviews with Bruce Hornsby, Stephen Stills, Loudon Wainwright III, John Gorka, Robert Jospe, Marcia Ball, Steve March Torme, Mavis Staples, Janis Ian, Kurt Elling, Patti Austin, John Abercrombie, Mark O'Connor, David Russell, Arturo O'Farrill, Natalie MacMaster, James Moody, Tommy Malone of the Subdudes, Poco's Rusty Young, Chris Hillman, George Benson, Richie Havens, Erin Bode, David Grisman and more; plus a whole slew of CD, DVD and concert reviews; lots of political commentary and other articles published in 2006.
Interviews with Ruth Brown, Ken Peplowski, Freddy Cole, Chris Brubeck, David "Fathead" Newman, Michelle Phillips, Ann Hampton Callaway, Tierney Sutton, Gary Burton, Jay Beckenstein of Spyro Gyra, John Hammond, Lucinda Williams, poet Miller Williams, Grady Tate, Dick Smothers, Stanley Jordan, Sara Watkins of Nickel Creek, Roy Book Binder, Jo Dee Messina, Judy Collins and more; plus tons of CD and DVD reviews, columns and political commentary, and other articles published in 2005.
Interviews with James Galway, Michael Brecker, Dave Holland, Graeme Edge of The Moody Blues, Monica Mancini, Glenn Tilbrook, Brian Auger, Arlo Guthrie, Chicago guitarist Keith Howland, Mary Chapin Carpenter, Ricky Skaggs, John Pizzarelli, Russell Ferrante of Yellowjackets, Bobby Vinton and more; plus lots of reviews, columns and other articles published in 2004.
Interviews with Maria Muldaur, Rene Marie, Bill Deal and Ammon Tharp, Keely Smith, Tommy Newsom, Sonny Rollins, Grand Funk's Don Brewer, Robert Lamm of Chicago, Noel Paul Stookey, Ravi Coltrane, Randy Brecker and more; plus CD reviews, concert reviews, book reviews and various other articles published in 2003.
- 2002 -
"Winter Reading"
December 17, 2002
A review of Pat Conroy's recently published book, My Losing Season.

"Recordings: Jazz"
December 10, 2002
Reviews of four recent jazz CDs: Jae Sinnett - Confluence; Charlie Christian - The Genius of the Electric Guitar; Herbie Hancock - The Herbie Hancock Box; Metalwood - The Recline.

"Recordings: Folk"
December 10, 2002
Reviews of three recent folk/acoustic CD releases: James Taylor - October Road; Fairport Convention - XXXV; Leo Kottke/Mike Gordon - Clone.

"Richie Cole Live at Blues Alley"
December 10, 2002
Jazz saxophonist Richie Cole performs at Blues Alley in Norfolk.

"Intelligent Songs For Thinking Adults"
December 3, 2002
An interview with folk singer/songwriter David Mallett.

"Toomey Plays the Tunes"
December 3, 2002
An interview with jazz pianist John Toomey.

"Poetry in Music"
November 19, 2002
Art Garfunkel comes to town with a new album, Everything Waits to be Noticed; plus a review of the new CD release from Simon & Garfunkel, Live From New York City, 1967.

"Missing Wellstone"
November 12, 2002
Remembering Senator Paul Wellstone, and reflecting on the Democratic Party's leadership vacuum.

"On the Smooth Tip"
October 29, 2002
An interview with saxophonist Kirk Whalum.

"Jazz Recordings"
October 29, 2002
Reviews of Tierney Sutton's Something Cool and The Gathering by the Caribbean Jazz Project.

"And On the Organ..."
October 22, 2002
Jazz organist Joey DeFrancesco comes to Jazz on Granby.

"The First Lady of Song Shines On"
October 15, 2002
Remembering Ella Fitzgerald, a Legend of Music born in Hampton Roads.

"The Southside's Favorite Son"
October 1, 2002
An interview with Bruce Hornsby prior to his induction into the Legends of Music Walk of Fame.

"In the Sticks"
October 1, 2002
Regional favorite Russell Scarborough unveils his quartet's new recording.

"Bonds is Back in Town"
September 24, 2002
An interview with Rock and Roll legend Gary U. S. Bonds.

"The Unsinkable Rhythm of Ruth Brown"
September 17, 2002
An interview with legendary Rhythm and Blues pioneer Ruth Brown.

"From Fitzgerald to Hornsby: Tune Up For the Walk of Fame"
September 10, 2002
The City of Norfolk honors eight local natives who became music legends.

"Giving Jazz Guitar Its Due"
August 27, 2002
Reviews of Ray Brown's Some of My Best Friends Are...Guitarists, and three CTI reissues - George Benson's Bad Benson, Kenny Burrell's God Bless the Child, and The Main Attraction by Grant Green.

"Get Ready to Swing"
August 13, 2002
Jazz Norfolk, a five-day downtown festival, spotlights Hampton Roads-based musicians alongside artists of world renown.

"Soulful Cyrus"
August 13, 2002
Cyrus Chestnut opens the 2002-2003 Jazz On Granby series as part of Jazz Norfolk 2002.

"Diane Hubka: You Inspire Me"
August 13, 2002
Vocalist Diane Hubka opens Jazz Norfolk 2002 with a special concert to benefit the Hope House Foundation.

"Heating Up the Night"
August 13, 2002
Los Hombres Calientes and Eddie Palmieri headline the 20th annual Jazz Norfolk/Town Point Park Jazz Festival.

"And Playing Right Field, the Preacher's Kid"
July 30, 2002
A remembrance of playing Little League baseball in 1962, the youngest player on the team.

"Life in the Last Chance League"
July 30, 2002
Book review of Play by Play, by Neal Conan, host of National Public Radio's Talk of the Nation.

"Time and Love"
July 16, 2002
An Audiofile appreciation of Laura Nyro's music and a review of the collection Time and Love: The Essential Masters

"Herbie Mann's New Groove"
July 9, 2002
Legendary jazz flutist Herbie Mann discusses his musical career and his prostate cancer.

"The Answers to Your Questions About Prostate Cancer"
July 9, 2002
An interview with Paul F. Schellhammer, MD, program director of the Virginia Prostate Center at Eastern Virginia Medical School

"A Jazz Scene Grows in Norfolk"
July 2, 2002
A Preview of Jazz Norfolk 2002 and the Jazz on Granby series for the coming season.

"The Songs the Whole World Knows"
May 28, 2002
An interview with Kevin Mahogany on the release of his recording, Pride and Joy.

"Music: Jazz Recordings"
May 28, 2002
Reviews of four recent jazz albums: Dave Holland Quintet - Not For Nothin'; Jane Bunnett - Alma de Santiago; Janis Siegel - I Wish You Love; Philip Bailey - Soul on Jazz.

"A Trio of Trios"
May 14, 2002
A review of three piano trio recordings: Bill Charlap's Stardust, Michel Camilo's Triangulo, and Another Bite of the Apple by Beatlejazz.

"Echoes From the Jazz-Rock Explosion"
May 14, 2002
A look back at the first album by the British jazz-rock band, If, released in 1970.

"Stepping Back in Time"
May 7, 2002
The traditional jazz of the Jim Cullum Jazz Band.

"Keeping it Simple"
April 30, 2002
An interview with legendary jazz pianist McCoy Tyner.

"How Ian Anderson Changed My Life"
April 23, 2002
A personal memoir about discovering the music of Jethro Tull and learning to play the flute.

"Living in the Present"
April 23, 2002
An interview with Ian Anderson just before Jethro Tull embarked on an American tour.

"Music From the Big Easy"
April 23, 2002
The Preservation Hall Jazz Band comes to the Virginia Arts Festival

"The Creed of Jazz"
March 26, 2002
A story about CTI records and recent digitally remastered reissues.

"The Cole Nobody Knows"
March 5, 2002
A story about jazz singer Freddy Cole.
---