---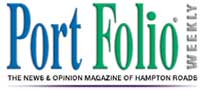 March 5, 2002
The Cole Nobody Knows
by Jim Newsom
One of the tunes in Freddy Cole's repertoire is called, "I'm Not My Brother, I'm Me," and there may have been a time in his career when he felt compelled to make such a declaration to distinguish himself from his famous big brother, Nat King Cole. These days, however, Freddy Cole can good-naturedly refer to himself as "the Cole nobody knows," basking in his own high ranking in the jazz world.
Freddy Cole, who appears with his trio at the Roper Performing Arts Center Friday night as part of the "Jazz on Granby" series, has had a great run in recent years. His last two recordings for the Telarc label, the May 2000 release Merry Go Round and last year's Rio de Janeiro Blue, garnered rave reviews. Merry Go Round was even nominated for a Grammy award.
His live performances have likewise generated positive press, and his tour schedule is a busy one. After Friday night's performance in Norfolk, Cole heads to New York for a Saturday evening gig at Lincoln Center with Abbey Lincoln.
Still he's probably best known to the general public for his familial connections. Not only was brother Nat one of the most popular recording artists of all time, niece Natalie has had quite a high-profile music career herself.
There is no question that Freddy Cole's vocal style is reminiscent of Nat's. Freddy's voice is deeper, smokier, a little more gravelly. But the phrasing, the enunciation, the vocal timbre---there's definitely a family similarity. In fact, one can't help but wonder if hearing Freddy Cole today doesn't offer a glimpse of what Nat King Cole might've sounded like had he not died prematurely from lung cancer at age 47.
But, Freddy Cole is an excellent musician and fine, warm-voiced singer who needn't be compared to anyone else. He has become one of the most respected male vocalists in jazz. In addition to his own recordings, he's featured on two recent tribute albums---A Love Affair: The Music of Ivan Lins, and the brand new Secret Ellington, a collection of never-before recorded Duke Ellington numbers.
Born in Chicago in October, 1931, the youngest of five children, Freddy Cole grew up surrounded by music. His father was a minister and his mother played piano, teaching the children how to play. Older brothers Eddie and Nat were playing professionally at early ages, and Freddy began playing piano himself at the age of five.
As a teenager, Freddy's music took a back seat to his love of sports. However, a football injury ended his dream of becoming a professional athlete, and he was admitted to the Julliard School of Music at age 20. He later got his master's degree in music from the New England Conservatory of Music. He made his first recording in 1952.
In the 1960s and '70s, he recorded several albums for small record labels, and lent his voice to a number of TV commercials. Like many American jazzmen, he found himself more popular abroad than at home. However, his star really began to shine in the jazz world with a series of excellent recordings for the Fantasy label in the mid-to-late '90s. CD's like A Circle of Love and Love Makes the Changes brought him to wider attention within the mainstream jazz audience, and helped define him as a multi-talented artist in his own right.
Today, Freddy Cole is at the top of his game. The Grammy-nominated Merry Go Round (Telarc CD-83493) mixed time-tested material like "Smoke Gets In Your Eyes" and "It's Impossible" with lesser known tunes like Peggy Lee's "Take a Little Time to Smile." A highlight of the disc is Cole's lightly swinging take on "You're Sensational," an under-recorded Cole Porter composition best known in its slow ballad interpretation by Frank Sinatra.
The followup CD, Rio de Janeiro Blue (Telarc CD-83525), places Cole in a mixture of Brazilian and small-group jazz settings. Interestingly enough, while the presence of Latin jazz luminaries like pianist Arturo O'Farrill and trombonist Angel "Papo Vazquez give the disc the hook it hangs its title on, it's actually the quintet of tunes recorded with Cole's regular touring group that stands out. That group---guitarist Jerry Byrd, bassist Herman Burney and drummer Curtis Boyd---places a gently swinging foundation under Cole's piano and voice on "Wild is Love" and "Something Happens to Me." The latter track is built around a familiar guitar and piano figure, and features a tasty guitar solo from Byrd.
Like its predecessor, this recording features a Cole Porter song as one of its high points. Tenor saxman Eric Alexander swings with Freddy and company on a delicious run through "I Concentrate On You." On the album's ballads, the singer's sweet baritone approaches a whisper at times, bringing new meaning out of a well-known chestnut like "There I've Said it Again," and delivering the little-known "Sem Voce" in Portuguese, accompanied by the classy alto guitar of jazz legend Joe Beck.
Rio de Janeiro Blue is bookended by two of its finest performances. The opening title track is a gentle samba outfitted with a blend of trombone, flugelhorn and flute. The set's closer, appropriately named "To Say Goodbye," is a lovely ballad on which Lou Marini's alto flute provides a perfect counterpoint to Cole's evocative vocal.
As Freddy Cole rolls into Norfolk Friday night, he brings with him a tight-knit group of sidemen and many years of personal musical experience. His performance provides a fitting finale to the inaugural season of "Jazz on Granby." It will be an evening of first rate vocal jazz.
---