---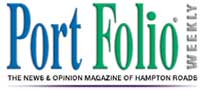 May 14, 2002
A Trio of Trios
by Jim Newsom
The basic building block of modern jazz is the piano trio---piano, bass and drums. Since small group jazz replaced the big band sound in the years following World War II, much of the finest jazz has been produced by this elemental combination of pianist plus rhythm section.
A quick retrospective glance at the last forty years of recording history tells the story: Legends like Keith Jarrett, McCoy Tyner, Chick Corea and Oscar Peterson have often recorded and performed in this three-man setting. The great Bill Evans carved out a career by exploring in depth the infinite improvisational possibilities of this unit. And let us not forget the wondrous Charlie Brown TV soundtracks composed and performed by Vince Guaraldi and his trio.
A trio of recent piano trio recordings continues and expands the legacy: Bill Charlap digs into the Hoagy Carmichael catalog on Stardust, Michel Camilo turns up the funky Latin heat on Triangulo, and pianist Dave Kikoski steers BeatleJazz through its second outing, Another Bite of the Apple.
Bill Charlap's musical lineage can be traced not just through his pianistic influences, but also through his familial heritage. His father, Moose Charlap, was a Broadway composer whose credits included much of the music for the 1950s production of Peter Pan starring Mary Martin. His mother is a singer, Sandy Stewart, whose resume includes a stint with Benny Goodman and several recordings under her own name.
Charlap's Stardust (Blue Note) may not technically qualify as a trio album since five of the eleven tracks feature masterful jazz elders sitting in with the 34-year old Charlap's regular trio. Vocalist Tony Bennett works his magic on Carmichael's "I Get Along Without You Very Well," one of the highlights of this musical season. The arrangement is wonderfully reminiscent of Bennett's classic duet recording, The Tony Bennett/Bill Evans Album. Saxman Frank Wess, who worked with the Basie band for many years, adds emotional depth to two ballads, "Rockin' Chair" and "Blue Orchids." Guitarist Jim Hall blends his understated lyricism into a lightly swinging saunter through "Two Sleepy People," and vocal stylist extraordinaire Shirley Horn puts her unmistakable personal stamp on a slow, romantic "Stardust."
But Charlap and his bandmates, bassist Peter Washington and drummer Kenny Washington (no relation), are not dependent on their guests for musical definition or inspiration. Charlap wears his Bill Evans influence on his sleeve for "The Nearness of You," and digs deep into his soul for beautiful readings of "Georgia on My Mind" and "Skylark." The entire trio swings pleasantly on the opening "Jubilee" and "One Morning in May."
While Bill Charlap's music simmers soft and romantic, Dominican Republic native Michel Camilo lights a hot jazz flame with his trio on Triangulo (Telarc). Reflecting the Caribbean flavors and fiery Latin rhythms of his native island, Camilo and his rhythm mates smoke through a mixed set of originals and sizzling interpretations. Electric bassist Anthony Jackson and drummer Horacio "El Negro" Hernandez combine with the pianist to show how potent a three-piece can be.
Though heat is the primary temperature on Triangulo, the group finds a rich variety of textures and tempos to play with. Tracks like "Mr. C.I." and "Anthony's Blues" show the threesome's explosive side, while Camilo's original "Afterthought" and the Dizzy Gillespie classic, "Con Alma," provide space for softness and introspective exploration. "Piece of Cake" and "Descarga for Tito (Puente)" give Camilo the opportunity to mix his Latin chops with touches of older masters---Ahmad Jamal on the former, McCoy Tyner on the latter.
A Latin Grammy winner two years ago for his disc, Spain, Michel Camilo has been playing and composing since the age of five. He served an apprenticeship in Paquito D'Rivera's band in the 1980s, and has since built a solid reputation as both player and composer. Triangulo is his finest recording to date.
BeatleJazz is the name taken by a trio of jazzmen assembled by drummer Brian Melvin to mine the jazz possibilities inherent in the songs of the Beatles. Pianist/coproducer Dave Kikoski and acoustic bassist Charles Fambrough join Melvin in recreating and revitalizing this material on the group's second release, Another Bite of the Apple (Zebra Acoustic).
Because of the familiarity of the group's source material, BeatleJazz can provide an accessible introduction to acoustic jazz for the uninitiated. And while the concept might seem like a gimmick, the music is anything but. The band's tour through the magic and mystery of these Lennon/McCartney and George Harrison classics is filled with sympathetic group interaction, engaging arrangements and fresh improvisational ideas.
The trio's interpretations of "Magical Mystery Tour," "It Won't Be Long" and "Julia" are especially reminiscent of Vince Guaraldi's work, while "Michelle" and "Blackbird" present pianist Kikoski with balladic treasure chests ripe for reclamation in a jazz context. "Here, There and Everywhere" is absolutely gorgeous, full of lilting, chordal chromaticism, and Harrison's post-Beatles composition "Give Me Love" swings gently atop a layer of ethereal funk.
The one misstep on Another Bite of the Apple is the reggae setting of "Let it Be." However, the closing reconfiguration of John Lennon's "Tomorrow Never Knows" is worth the price of admission all by itself. By stripping away the masks of psychedelia and pretension, Kikoski, Melvin and Fambrough manage to dig out the essential beauty that dwells within the melody of Lennon's paean to tripping, '60s style.
Bill Charlap, Michel Camilo, Beatlejazz: Three piano trios, three individual musical approaches, three new recordings deserving to be heard.
copyright © 2002 PortFolio Weekly. Used by Permission.
---