---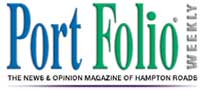 December 3, 2002
Intelligent Songs For Thinking Adults
by Jim Newsom
David Mallett is one of the best songwriters whose name you probably don't know. He's also the owner of a rich baritone voice who could sing the yellow pages and give them depth and meaning. Fortunately, when he appears in our area this weekend, he'll be singing his own lyrically intelligent, melodically inventive compositions.
"I've been playing in Norfolk a long time, off and on since 1977," Mallett told me in a recent interview from his home in Sebec, Maine. This weekend he'll play the library circuit, performing his original folk-based material at the Williamsburg Regional Library Theatre Saturday night, and at the Virginia Beach Central Library Sunday evening.
David Mallett lives in the small Maine hamlet (population 200) in which he grew up, thirty miles from Bangor. His children have attended the same schools he did, the same that his grandfather attended. The verities of small-town, rural New England life come alive in the lyrics of his songs.
I first discovered Mallett the songwriter on Arlo Guthrie's 1981 album, The Power of Love. The tune was "Garden Song" ("inch by inch, row by row…"), which Guthrie had learned from Pete Seeger. Seeger had been introduced to it by Noel Paul Stookey, of Peter, Paul & Mary.
"He was the first real hero that I bumped in to," Mallett recalls. "Peter, Paul & Mary had sort of retired, and he had moved to Maine. I saw on a newscast one of these little human interest stories about him, what he was doing, where he was living. It was in Blue Hill, which is down on the coast, and I remember the day. It was a snowy day, and I went into a little restaurant on the main street in Ellsworth. I called up and I said, 'Is Paul Stookey around?'
"And he came to the phone. Isn't that wild? I said, 'Blah-blah, this is who I am, this is what I'm doing.' And he said, 'Come on over.'
"So I went over. And this shows the way it was destined to be. He was a very human guy; he welcomed me, gave me encouragement, and ultimately ended up launching my recording career."
That first meeting in 1975 led to a longtime friendship, and Stookey would subsequently produce Mallett's first three albums on his Neworld label.
"When I first met Noel, I had about ten songs," he says. "I gave him a little funky cassette tape, and his response was, 'these are great.' He saw some potential for me as an artist. It was kinda cool. He was in retirement mode, and he was open to this red-headed kid coming in."
"Garden Song" was on that "funky cassette," and has become a folk music standard, recorded by a long list of performers, including John Denver, the Muppets, and Peter, Paul & Mary.
"It's hard to keep track. At one point my publisher added it up, and it was up over 150. It was my first calling card to the world."
David Mallett has been issuing musical calling cards since he was a youngster. By the time he was ten, he and his brother were singing at county fairs and grange halls all over Maine. He majored in Theatre at the University of Maine, "singing nights in bars and pubs." After graduation in 1973, he "immediately started doing that more, like full-time."
Once Stookey helped him kick off his recording career with his debut album in 1978, his music came to the attention of other performers. Emmylou Harris, Kathy Mattea, Marty Stuart, Hal Ketchum and Alison Krauss are among those who have covered his songs. Because of his popularity with other singers, Mallett decided to leave Maine and try his luck in Nashville in the late '80s.
"I went into the local grocery store one day---it was kind of a beer store, a general type place---and they were selling cassettes. They had a Lyle Lovett cassette, they had a Nancy Griffith cassette---these were both people I was on speaking terms with. But they didn't have mine. I realized if I was ever gonna get my cassettes in the stores, I gotta go where the trucks leave from.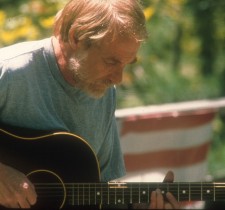 "And I had gotten several invitations to move down there."
When he did make the move to the country music capital, he found it difficult to fit in.
"To tell you the truth, Nashville was a frustrating experience, because I always felt like a northerner. I could never make believe I was from Texas, which is one of the critical ingredients to making it there. You know, I still write songs about snowstorms and stuff.
"In the mid-'80s, Nashville was a very exciting and challenging place. Then around 1990, when Garth Brooks changed the face of the world, it became increasingly more stupid."
Even his music city publishing company tried to shape him into a particular mold.
"I was pretty much instructed by my publisher to write simpler, write melodies that are less challenging, write simpler songs that country singers can understand.
"I made a lot of friends there," he concludes. "I learned a lot about myself. I learned about where I fit in. I think I realized my uniqueness. I'm such an old New Englander, I knew I'd wind up back here. I went to Nashville kind of like going to grad school."
He's been back in Sebec, Maine, since 1995. Since then he's released two discs---Parallel Lives in 1997 and Ambition two years later---and has a new one planned for the near future.
This weekend, we Hampton Roadsters will get the chance to hear David Mallett up close and personal. His songs evoke timeless memories and treasured moments. They are intelligent songs for thinking adults. And they strike a chord of recognition in those mysterious places that each of us houses deep inside our souls.
When I first saw him perform at Ramblin' Conrad's in 1984, I became a life-long fan. I expect to see a lot of other life-long fans this weekend.
copyright © 2002 Port Folio Weekly. Used by Permission.
---