---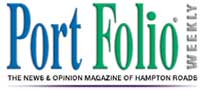 March 26, 2002
The Creed of Jazz
by Jim Newsom
The first exposure many rock'n'rolling baby boomers had to jazz was via the CTI record label in the early-to-mid-'70s. CTI was an independent record label owned and overseen by Creed Taylor (CTI stood for Creed Taylor Inc.), a legendary jazz producer whose roots are in Virginia.
Born in Lynchburg in 1929, Taylor played trumpet in Virginia Beach clubs following graduation from Duke University in the early 1950s. Relocating to New York City, he built a reputation as a jazz producer with Bethlehem Records and ABC Paramount. In 1960, he presided over the formation of the Impulse! Label for ABC, producing such classics as Oliver Nelson's Blues and the Abstract Truth, John Coltrane's Africa/Brass, and Genius + Soul = Jazz, one of Ray Charles' finest LPs. Impulse! went on to become one of the most important jazz record labels.
Taylor, however, was lured away to run the Verve label for MGM in 1962. While there he produced a string of critically and popularly successful albums, even turning jazz into a hit single with Stan Getz's "The Girl From Ipanema" and into a number one pop album with the Getz/Charlie Byrd LP, Jazz Samba.
He began the CTI label in 1967 as an imprint of Herb Alpert's A&M Records. Three years later Taylor took CTI out from under the A&M umbrella, spending the decade of the '70s at the helm of this remarkably successful independent label.
During its heyday, Taylor and CTI were praised and derided for the label's trademark sound. There's no question that a few of the recordings were lightweight, radio-friendly ear candy. Remember Deodato's pop confection, "Also Sprach Zarathrustra"? On the other hand, the pristine production, electric rhythm section instrumentation and classy album photos helped turn a younger generation on to the joy of improvised music.
In fact, most of the material released under the CTI banner was well-produced, well-played instrumental jazz. The settings were accessible, tastefully arranged, with plenty of room for the soloists to stretch out in creative improvisations. And, the music was very cool and funky. The sweet sound of the Fender Rhodes piano was everywhere. The personnel listings on nearly every recording read like a who's who of the young jazz masters of the time.
This year, Epic/Legacy is reissuing some of the classic CTI catalog on CD. The first batch has just been released, and it's a good one: George Benson, Milt Jackson, Hubert Laws, Antonio Carlos Jobim, Stanley Turrentine, Joe Farrell, Idris Muhammed and Johnny Hammond.
Benson's Body Talk (Epic/Legacy EK 86147) from 1973 is a primer on the many twists and turns of jazz guitar. Cooking atop funky R&B-styled charts by James Brown sideman Pee Wee Ellis, Benson weaves intricate single note runs, Wes Montgomery-style octave patterns, and super speedy licks and slides in the distinctive style for which he was known prior to his transformation into a popstar vocalist. The band includes future star Earl Klugh on second guitar and future Hampton Roads resident Frank Foster in the tenor sax section.
Vibes master Milt Jackson, best known as one-fourth of the Modern Jazz Quartet, recorded three magnificent albums for CTI. 1974's Goodbye (Epic/Legacy EK86148) features flutist Hubert Laws on a swinging session filled with marvelous malletry, fleet-fingered fluting, and superb support from pianist Cedar Walton, bassman Ron Carter (who anchored many CTI recordings) and highly respected session drummer Steve Gadd. Pianist Herbie Hancock, drum god Billy Cobham, and trumpet legend Freddie Hubbard accompany Jackson on one track, "SKJ."
Laws himself is the leader on The Rite of Spring (Epic/Legacy EK 61628), an attempt to fuse classical music and jazz recorded in 1971. Laws has always had a clear, classical tone, much softer and cleaner than that of Herbie Mann, the era's other popular jazz flutist, and many of Laws' recordings have featured classical pieces. On The Rite of Spring, however, it's all classical, with Laws' flute bathed in Don Sebesky's complementary arrangements of Faure, Stravinsky, Debussy and Bach.
Reedman Joe Farrell recorded Moon Germs (Epic/Legacy EK61630) in November, 1972, while a member of Chick Corea's first incarnation of Return to Forever. With Herbie Hancock along on piano, RTF-mate Stanley Clarke on bass, and Jack DeJohnette on the drummer's throne, Farrell produced an outstanding quartet recording, one of the era's best. The writing is strong, Farrell sizzles on soprano sax and flute, and Clarke offers a glimpse of why he would become one of the most highly regarded electric and acoustic bassmen on the music scene.
Another under-appreciated gem is Antonio Carlos Jobim's Stoneflower (Epic/Legacy EK61616) from 1970. Featuring Laws, Farrell, and trombonist Urbie Green in tightly scripted settings, this recording is more about mood than instrumental virtuosity. The title cut is one of the Brazilian master's coolest compositions.
Tenor saxophonist Stanley Turrentine became known as "the Sugarman" following the release of Sugar (Epic/Legacy EK 28284) in 1971. With Benson, Hubbard, Carter, organist Butch Cornell and electric pianist Lonnie Liston Smith along for the ride, Turrentine stretches out with his distinctive tone and style. The title track is one you'll recognize, even if you don't know the name, and the group's take on John Coltrane's "Impressions" is superb.
Organist Johnny Hammond and drummer Idris Muhammed are probably the least known artists in this batch of releases, but their discs make for excellent listening. Muhammad's Power of Soul (Epic/Legacy EK 86149) kicks off with a powerhouse funk/fusion reading of Jimi Hendrix's title cut, then settles into a laid back, mellow funkiness for the rest of the journey. Sax wiz Grover Washington, Jr., and trumpeter Randy Brecker provide the solo fireworks.
Washington actually made his recording debut on Hammond's Breakout (Epic/Legacy EK 86146), a star-studded taste of organ-powered soul jazz recorded in 1971. Working through soulful pop tunes like "It's Too Late," "Workin' on a Groovy Thing" and "Never Can Say Goodbye," the assemblage lays down a smoldering groove that never lets up.
There are more CTI reissues to come this summer, but this octet offers plenty to choose from until then and whets the appetite for more. Stay tuned.
---