---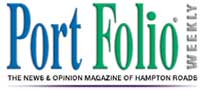 August 27, 2002
Giving Jazz Guitar Its Due
by Jim Newsom
In the jazz world, guitarists have generally not received the same type of fame, acclaim or respect that their pianistic and horn-toting brethren have garnered. Yet, the history of jazz in the last seventy-five years is peppered with the names of superb plectrists like Django Reinhardt, Charlie Christian, Les Paul, Wes Montgomery, John McLaughlin and Pat Metheny.
Since the dawn of rock and roll nearly fifty years ago, most of the public's attention has been focused on the guitar gods of rock. Nonetheless, a lot of the best players have gravitated toward the improvisational freedom and creative openness of jazz, leaving a plentitude of recorded delights.
Master bassist Ray Brown invited six of the best to join his trio in the studio for the recently released Telarc CD, Some of My Best Friends Are…Guitarists. Brown, who died on July 2 at the age of 75, had a lengthy career that included work with Frank Sinatra, Tony Bennett, Ella Fitzgerald (his wife from 1948-1952), Peggy Lee, Dizzy Gillespie, Charlie Parker and a gazillion other pillars of the jazz pantheon. Prior to this disc, he had produced four other recordings in his Best Friends series since 1995, saluting pianists, saxophonists, singers and trumpeters. Guitarists maintains the high musical standards of the earlier works, and also serves as a fitting farewell to this jazz giant.
The album kicks off with 7-string guitarist John Pizzarelli light and mellow on the classic "Squeeze Me." Pizzarelli, who has become best known as a Frank Sinatra/Harry Connick, Jr.-styled vocalist, is also featured on the fast-grooving "Tangerine," showing his speedy licks and swinging versatility. Pizzarelli also has a fine new release, The Rare Delight of You, with the George Shearing Quintet.
80-year old Herb Ellis shows he's still got the chops on a hot run through "I Want to Be Happy," then works in lyrical tandem with Brown on the bassist's melodic original, "Blues For Junior." Young swing guitarist Russell Malone lays down a beautiful version of Milt Jackson's "Heartstrings," then returns a few tracks later to deliver the album's centerpiece, the magnificent "Little Darlin'" from the Basie songbook. Pianist Geoff Keezer, bassist Brown and drummer Karriem Riggins combine with Malone's six-string to produce a relaxing, tuneful stroll on which Brown really shines.
"Blues For Ray" is an original by Swedish guitarist Ulf Wakenius that races madly along on wings of swing. Wakenius also blends with Brown on the gorgeous ballad, "My Funny Valentine." San Francisco-based Bruce Forman joins the trio for a fast-paced romp through "The Song is You," then pulls out his bagful of Wes Montgomery octaves for his tribute, "Blues For Wes."
Legendary jazz guitarist Kenny Burrell displays his distinctive technique on "Fly Me to the Moon," then closes the album with a beautiful tribute to the late drummer Billy Higgins entitled "Soulful Spirit." It's a wonderfully laidback ending to a disc filled with warmth, joy and pleasant musicality.
While Ray Brown's CD is mostly a gently swinging, melodic affair, three new releases in Epic/Legacy's CTI reissue series run the gamut from funk to fire to sheer beauty.
Guitar superstar George Benson was not yet a household name when he recorded Bad Benson in 1974, and he was champing at the bit to break through to a wider audience. He would succeed two years later when he moved to Warner Brothers, where he was allowed to sing. On the all-instrumental Bad Benson, he lets loose on "Take Five," smolders on "My Latin Brother" and "No Sooner Said Than Done," and waxes melodically mellow on "Summer Wishes, Winter Dreams" and "The Changing World." The thirteen-minute "Serbian Blue" gives Benson and crew a chance to stretch out amidst the intermittent cello and string ensemble bursts of Don Sebesky's arrangement. Second guitarist Phil Upchurch proves a satisfying foil for Benson on several tracks, pianist Kenny Barron tinkles the electric ivories in that trademark CTI fashion, and Sebesky's charts generally add spice without overtly intruding upon the jam.
One of the best albums of Kenny Burrell's long career is God Bless the Child, recorded for CTI in 1971. Placing the guitarist in Sebesky's cello-led impressionistic musical settings proved an ideal choice. This album is almost all Burrell, with flutist Hubert Laws and trumpeter Freddie Hubbard added briefly for textural variety.
This is a recording I have played over and over through the years, never tiring of its lyrical beauty and bluesy funkiness. The album cover photo of a helicopter floating above an abstract, smoky landscape is a reminder of the times in which it was recorded, the height of the Vietnam War. The "Johnny Comes Marching Home" quote in the intro of "Love is the Answer" and song titles like that one, "Be Yourself" and "Ballad of the Sad Young Men" contribute to the era-specific feel. Yet, the music, melancholy at times, spritely and fluent at others, is timeless. Burrell's beautiful "God Bless the Child" is a definitive instrumental version of Billie Holiday's best-known song.
Grant Green never achieved renown on the level of Benson or even Burrell. In fact, the current issue of JazzTimes lists Green among the "10 most underrated guitarists in the history of Jazz." His single-note guitar style emphasized musical imagination and melodic inventiveness over lightning chops or chordal technique. His only album for the CTI family of labels, The Main Attraction was recorded in 1976 as the record company was beginning a financial slide that would ultimately end in corporate bankruptcy. Although it's not considered one of his greats, The Main Attraction has much to offer.
Former James Brown arranger David Matthews contributed the three pieces on the album, and they are all showcases for jazz/funk circa the mid-'70s. With young saxophonists Michael Brecker and Joe Farrell on board along with flute star Hubert Laws, the material cooks nicely in a medium tempo horn-powered groove. "Future Feature" is too generically disco to hold up today, but the side-long title cut and the disc-closing slow blues "Creature" sound just fine, thank you.
copyright © 2002 Port Folio Weekly. Used by Permission.
---