---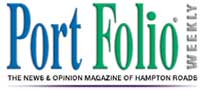 October 22, 2002
And On the Organ...
by Jim Newsom
Thirty-one year old jazz organ virtuoso Joey DeFrancesco has music in his genes. His father, "Papa" John DeFrancesco, is a highly regarded jazz organist who's been on the Philadelphia scene for many years. Grandfather Joe played tenor saxophone with the Dorsey Brothers back in the big band days.
But it's Joey who has made the biggest splash in the music world, and Joey who has become a driving force in the revival of the Hammond B-3 as a serious jazz instrument over the last decade. On Friday night, Joey DeFrancesco brings his trio to the Roper Performing Arts Center as part of the Jazz on Granby concert series.
DeFrancesco has been wowing people with his musical talents almost since birth. He began playing piano at age four, but soon switched to the family instrument. Legend has it that he had taught himself to play Jimmy Smith's "The Sermon" in its entirety at age five. He was playing professionally at the age of ten, and studied classical music at Philadelphia's High School for the Creative and Performing Arts.
He was the first recipient of the Philadelphia Jazz Society's McCoy Tyner Scholarship when he was sixteen, and was a finalist in the Thelonious Monk International Jazz Piano Competition. But his fortunes really turned when he met Miles Davis on a local television show, a meeting that led to a tour with Miles following high school graduation in 1988. He subsequently appeared on Davis' Live Around the World and Amandla albums.
His solo career began in 1989, at the age of eighteen, with the release of All of Me on the Columbia label. He built his reputation with a string of fine recordings through the 1990s, coming to the attention of an even larger audience when he played on John McLaughlin's After the Rain in 1994, then toured the world with the guitar giant. In 1999, Joey teamed with his dad on All in the Family, and the next year joined his longtime idol and musical influence, Jimmy Smith, for Incredible! on the Concord Jazz label. Ironically, DeFrancesco ended Smith's uninterrupted thirty-eight year reign at the top of the DownBeat jazz critics poll this year, getting the nod as best organist.
Besides being a master of the organ, DeFrancesco is a great entertainer and multi-talented performer. He sings, he plays trumpet, he laughs, jokes and has a joyous time in concert. The house magazine of Ronnie Scott's Jazz Club in London described his live performance: "Spanning a smile as wide as the Brooklyn Bridge, Joey settled himself then proceeded to whip up enough steam in that Hammond B-3 to cause the entire overhead lighting and sound system to short out."
These days, he is at the top of his form. His most recent Concord Jazz release, Ballads and Blues, encapsulates the trademark aspects of his music into one soulfully searing, soaring recording. Both his guitar-playing brother and his dad make guest appearances, as do sublime guitarist Pat Martino and saxman Gary Bartz.
DeFrancesco shows why he's number one with the jazz critics on the fast-paced opener, "Get It All," conjuring up the '60s organ combo spirits of Smith, Jack McDuff, Jimmy McGriff and Shirley Scott. He and his longtime rhythm mates Paul Bollenback on guitar and drummer Byron Landham lock into a smoldering groove that just won't quit. Martino is tastefully inventive on the melodic "These Are Soulful Days," then returns a couple of cuts later for a beautiful stroll through the ballad, "You Don't Know What Love Is."
Duke Ellington's "Take the Coltrane" is a funkily bopping vehicle for Bartz's saxophone to interact with Bollenback's guitar and the leader's B-3. The family jam on "Jammin' in the Basement" is a lot of fun, sounding like a bluesy return to Jimmy Smith's Chicken Shack. Brother John's guitar solo could have been lifted right off the Allman Brothers' Fillmore East album of thirty years ago.
The core trio struts their stuff on "Home on the Range" (yes, that one), taking the deer and the antelope to a home where the skies are jazzy all day, and all three lend their vocal and instrumental chops to the party classic "Mama Don't Allow No" ("Mama don't allow no guitar playing in here…etc"). Joey closes the disc with a low-key vocal on the standard, "That's All."
Ballads and Blues is a rollicking good time from start to finish, full of instrumental prowess and down home fun. That's exactly what the audience can expect from the Joey DeFrancesco Trio Friday night at the Roper---an evening of instrumental virtuosity iced with a generous topping of good times and musical fun.
copyright © 2002 Port Folio Weekly. Used by Permission.
---