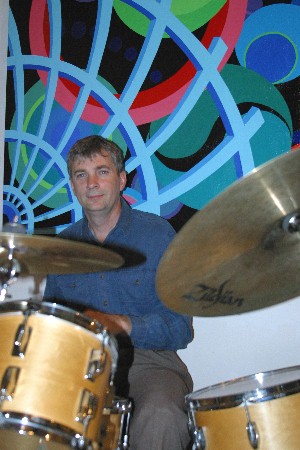 Rick Jebavy
A Wisconsin native, Rick Jebavy spent 27 years with Navy bands, and now makes his home in Virginia Beach. During his military tenure, he performed for four presidents and millions of people throughout the United States and around the world.
Besides being an in-demand percussionist in jazz, Dixieland and other settings, he's also a well respected teacher who's developed programs for schools, libraries and museums to share his love and knowledge of the drum and its history.
A confirmed "cheesehead" who revels in the exploits of his beloved Green Bay Packers and Milwaukee Brewers, Rick started playing with Jim in 2004, and quickly established himself as an important part of the musical mix. The joy he brings to his playing is infectious, and his versatility provides the perfect rhythmic foundation to the Newsom band's corporate vision.