When Mary Chapin Carpenter walks onstage at the Sandler Center on August 26th, she'll carry a rich catalog of songs she's composed over the last twenty four years. During that time, she has evolved from folk-inflected singer-songwriter to award winning country music star and back again, propelled by a discography that has cemented her place at the top of her generation's songwriting pantheon. Her latest CD, The Age of Miracles, is a long way from her 1991 hit, "Down at the Twist and Shout."
"Let's hope so," she said when she called recently. "All these years later I'd like to believe that it's about growth and going in many different directions. Imagine a world where you write the same song over and over. Where would the satisfaction be in that?"
Her music has been immensely satisfying through the years. She has always written grown up songs for grown up people, but over the last decade, her material has been even more deeply imbued with the wisdom and experience of a life fully lived and seriously considered. The Age of Miracles is a richly rewarding collection that continues in the vein laid down through its immediate predecessors, Between Here and Gone and The Calling.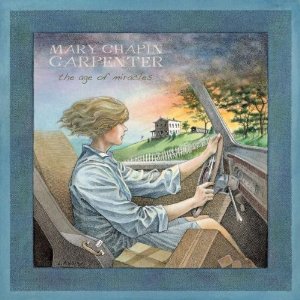 "If you listen to the title song," she said of Miracles, "it is about a lot of different things. But primarily it's about overcoming adversity, believing in the human spirit, believing in tenacity and in oneself despite the realities and the difficulties and waking up every day and looking out into the world and still believing in our best selves. I know that sounds kind of Oprah, but it really is what that song's about. Certainly there are other songs on the record that are much darker.
"The other day in Michigan, I introduced a song that's on the record called 'The Way I Feel,' and I said that, at heart, it's a break-up song, and it's about the heartache and the hard times of breaking up. But it's dressed up as a perky road song. Somebody yelled out, 'We like perky!' And I replied, 'You can't have perky without the darkness.' So I think the record speaks to that: You can't have one shade and not have another."
Her songwriting and song selection have always covered a large palette of diverse shades. She rode the top of the country music charts in the early '90s with slices of real life like "He Thinks He'll Keep Her" and "I Take My Chances" and fun stuff like "Shut Up and Kiss Me" and "I Feel Lucky." But she never pandered for airplay or audience response. She just kept following her muse:
"I wouldn't say that a day showed up where I woke up and said, 'I've decided not to be a country star.' The word 'star' is strange to me! I always felt like I was a singer-songwriter who was lucky enough to find herself in Nashville when country music was a very broad, wide open kind of format. There were a lot of singer-songwriters who were finding receptive audiences—like Rodney Crowell, Rosanne Cash, Lyle Lovett, Nancy Griffith, Steve Earle, Joe Ely, and all these amazing people. The late '80s and early '90s—for someone like myself, it would be impossible not to be attracted to that. It was this amazing timing and luck and opportunity, and I was the beneficiary.
"Like everything else, the reality is that nothing stays the same. Trends come and go. Things started to change and shift and you get a little less radio play; you find yourself artistically going in a different direction than where it seems that the mainstream, whatever that is, is going. So that is how I ended up finding myself where I am today. But I feel like I couldn't have anything that I have today unless all of that happened.
"I am the luckiest person. I look back on my time at Sony and Columbia in Nashville with tremendous affection and gratitude. Oh my gosh, I had such a good time and I got to play in front of so many people, and met some awesome individuals. And I still know them today. I'm making the records I want to make and made the records I wanted to make back then. I am just blessed."
She feels lucky in other ways as well. In 2007, she found herself in the hospital with a pulmonary embolism, a blockage of the main artery of the lung. Though it was an intense experience that sidelined her for a while, she told me simply, "It was a tough time and I'm glad to be beyond it now."
Moving beyond is at the heart of her art: Taking on the persona of a young woman in Tiananmen Square in "4 June 1989," looking at Paris from the perspective of "Mrs. Hemingway," sharing an intimate look at her own personal life in "I Put My Ring Back On."
"There are days and weeks and months that go by for me," she said, "where I'm as blank as a blank piece of paper. I can sit down at my desk, but it's like you just don't have anything to say. Then there are other times when you feel like you're really in a zone where you're just responding to something that you feel and you're able to get things down on paper. Over the course of a year or two or three, eventually, hopefully, the number of songs will add up and you feel like you have a collection that's worthy enough to try to record. It's just time—you sort of let the well fill back up.
"I always think it's interesting and fun to talk about one's craft, but I think it's helpful to know when to get up and walk away from it and not be frustrated; to just say 'today I'm going to wash the car or go to the movies because it's just not happening.' And that's OK."
Mary Chapin Carpenter
Sandler Center for the Performing Arts
Friday, August 26 – 8:00 pm
Tickets: $40-70.00
www.sandlercenter.org; (757) 385-2787
copyright © 2011 Jim Newsom. All Rights Reserved.