Last year, in a review of The Essential Mary Chapin Carpenter in this magazine, I asked the rhetorical question, "How did Mary Chapin Carpenter sneak past the guards at the gates of Nashville and into the upper reaches of the country music charts?"
When she called me two weeks ago from her home in the Blue Ridge Mountains of Virginia, I asked her the same question. She was stumped.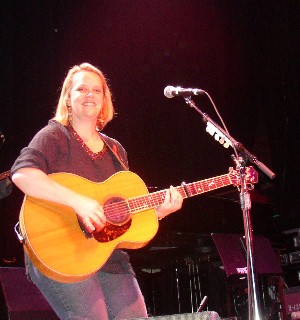 "Did she?" was her reply after a long laugh. "Well it was a rhetorical question, so I don't have to answer it."
But she did try: "I think there's a couple of things. There's timing. And then there's also certain people at the record company who worked incredibly hard and were incredibly enthusiastic about what I was doing. When you have people who believe in you, sometimes you can get things accomplished."
She's gotten a lot accomplished since her debut album, the folk-flavored Hometown Girl, came out in 1987---nine more albums, twelve million units sold, five Grammy awards, two Country Music Association awards, two Academy of Country Music awards, and a string of Top Ten country hits like "Shut Up and Kiss Me," "Passionate Kisses," "He Thinks He'll Keep Her" and "Down at the Twist and Shout." Friday night she plays the Norva in downtown Norfolk.
But Mary Chapin Carpenter didn't start out with a plan to become a country music star. In fact, she wasn't sure what she'd do when she graduated from Brown University in 1981.
"I didn't have a clue," she says. "I went to college and I never allowed myself to think for an instant that I would have this chance to do this. I kept thinking, I went to college and I have to get a real job. The people around me were all these pre-professional… everybody had their life plotted out. I didn't know how to do that. I was a liberal arts junkie and I figured, well, I'll go work for somebody somewhere. All I knew was that I was going to have to come home and figure it out. So I came home and I had a resume and everything, but the only job experience I had was just playing in bars and clubs on my summers off. So, I was temping and stuff during the day and playing music at night.
"I worked for a small philanthropic foundation during the day as their grants administrator. I was just like a secretary. I tried to get a job at National Public Radio. But you have to take a typing test. In my other job---this was back in the days before computers---I was used to typing on a very fast electric typewriter. But you go to take the typing test at NPR, and there are these non-electric typewriters. Literally, you had to hit the keys so hard for it to move. And I was really nervous.
"Well, I failed the bloody typing test even though I could type like a fiend! So I didn't even get to the interview process."
She kept doing secretarial work even after signing with Columbia Records and releasing Hometown Girl.
"I kept my day job for two years while I had a major label deal. I didn't quit it until after State of the Heart. You know, I didn't have enough money to quit my day job…the myth of the major label deal. Nowadays, you have a tour bus and a stylist and all this stuff. But back then, no way.
"We were driving around the country in our cars. And I would rush home to my day job to just try and get the board books done on time. I couldn't get any tour support, and I couldn't get any advance money from anybody, so I still had to make my rent money from my day job."
After her 1992 album, Come On Come On, gave her an extended stay at the top of the country charts, she shed the occasional co-writers and pared her sound down ever so slightly. The result was her most exquisite album to date, the Grammy-winning Stones in the Road. Released in 1994, Stones represented a turning point for Carpenter, an album on which she wrote all the songs herself and wrapped her rich, expressive voice around a set of deep, mature lyrics and subtle musicality. Her new CD, Between Here and Gone, is another intelligent, introspective collection that may prove to be her best, most unified effort yet.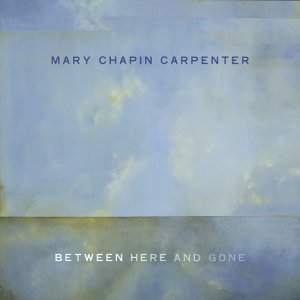 "This most recent record was very much another sort of turning point for me in terms of taking it further in that direction. It also was an even more wonderful experience with my record company. A new regime had sort of taken over, and it was a marvelous experience, incredibly supportive. It was just dreamy…it was seeing it not as a race, but as a long term thing. They seem to understand that there are many more constituencies than just 15-21 year olds. I'm a 46-year old artist and I started making music almost twenty years ago, and they seem to understand that there may be a constituency for that."
I asked her how an obviously private person like herself can risk revealing so much in her music.
"I've always subscribed to the idea that something can be personal but it can be ultimately very universal feeling as well. And that doesn't feel like you're revealing something, it doesn't feel too scary. It just feels like you're sharing something but you're connecting with other people that way. And that feels reassuring."
The songs on Between Here and Gone were influenced by her marriage two years ago, her travels as a touring musician, and her own inner urges, hopes, dreams and experiences. She was in lower Manhattan on September 11, 2001, within earshot of the World Trade Center collapse. Her song "Grand Central Station" is the result, based on an NPR interview with an ironworker who'd been on the scene.
But the disc's most affecting song is "Girls Like Me."
"I wrote that after I was married," she relates, "and I came in and I read it to my husband, and he just sort of opened his arms and gave me a big old hug
"I didn't get married until I was 44. I never really thought I'd settle down or meet anybody that would put up with me. You know, that single girl life and that sense of isolation---that doesn't leave you just like that. And that's what that song is about. I remember that, and that is imprinted on me, that sense.
"It's like the code of living by yourself. People who are single know what I'm talking about. You eat standing up, reading the paper. Or you say to yourself, this isn't even cutting it, I'm taking a TV dinner and I'm getting in bed here. It's like these details. It's just the minutiae of living alone, living in your house, being alone."
It's the details that give Mary Chapin Carpenter's songs such a strong connection with her listeners. And Friday night at the Norva, she will hardly be alone.