---
HERBIE MANN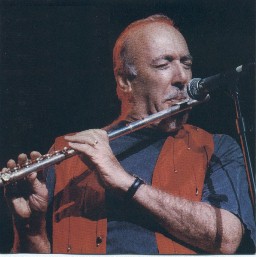 Welcome to the internet home for information about the great jazz flutist---Herbie Mann.
Herbie Mann died on Tuesday, July 1, 2003.
The cause was prostate cancer. He was 73 years old.
Read the obituary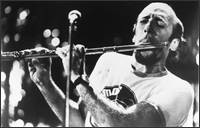 Don't miss Jim Newsom's interview with Herbie Mann, published in the July 9, 2002, issue of Port Folio Weekly. Herbie talks at length about his career and his prostate cancer.

Many of Herbie Mann's long out-of-print recordings have been reissued on CD!!
To see what's available or make a purchase, click here.

This page is maintained by Jim Newsom.
Please send comments, suggestions, critiques or information via e-mail.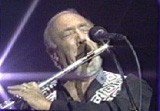 For album reviews and additional biographical information on Herbie Mann and other musical artists, visit


---
---




Want to join the Jazz/Fusion Webring?


[Skip Prev] [Prev] [Next] [Skip Next] [Random] [Next 5] [List Sites]

Want to join the Flute Webring?

[ Skip Prev | Prev | Next | Skip Next | Next 5 | Random | List Sites ]