---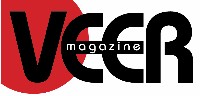 VEER
July 15, 2013
Making a Joyous Noise
by Jim Newsom
Music fans in Hampton Roads know the Bruce Hornsby story well. Since his breakthrough debut CD, The Way It Is, in 1986 and subsequent Best New Artist Grammy, we have cheered his successes and marveled at his ongoing development and unpredictable musical adventures. A local boy who made good and came back to live in his hometown of Williamsburg, heís never taken stardom too seriously. But heís had a grand old time following his muse wherever it has led, fronting his own band while collaborating with childhood heroes, living legends and his favorite contemporaries.
He and I have had several conversations for articles through the years. Itís always interesting and entertaining to hear what heís up to. Heís eternally upbeat and seems to love every moment of life.
He brings his band, the Noisemakers, to Portsmouthís nTelos Pavilion for a Sunday night concert on August 11th at the end of a five-week run across the country. Because he was having some vocal issues this spring and was advised to rest his voice, he asked if we could do an email interview this time around. Hereís what Bruce had to say:
JN: What has happened with your musical SCKBSTD since the Virginia Stage Company production in January, 2011?
BH: We've traveled a rather rough road with SCKBSTD since the VSC performances. Most New York theatre experts thought that our "book" (the script) needed work, so we spent the next year making it worse! We had a staged reading in New York in April 2012, which was a complete debacle to me. So my kindergarten cohort Chip deMatteo (who has written, and continues to write, the songs with me) decided to try our hand at putting together the best of the two versions, with a few goofy intrusions of our own thrown in to ensure failure. We threw that out there, and got one great bite--interest from one of the great film actors in making a movie musical of SCKBSTD. He shall remain nameless for now. We've just hired a new writer who has written a new, revised version, and we had a reading in New York last week. My old school, University of Miami, will be putting on a production of the play in November; you can now enroll in the SCKBSTD ensemble class for credit this fall semester, which is, of course, hilarious.
JN: How much would you like to share about your voice issues?
BH: Overuse! Basically I talk too much and really damaged my voice two months ago, so my close friends and family are getting a much-deserved break from my rantings and ravings lately.
JN: You have always been an exploratory musician. In what directions are you taking your music in the near future?
BH: I'm afraid I'll be moving more deeply into the modern classical area, which continues to influence my writing, certainly in the musical songs and songs I've been writing with the great Grateful Dead lyricist Robert Hunter. The Hunter collaboration is one that's been going on for four years or so, one that I'm so excited about. My interest in old-time, traditional, folk, blues and roots music is sated by the Skaggs-Hornsby project, and writing songs on the dulcimer. Ricky and I have a new live record called "Cluck Ol' Hen", coming out in the fall.
JN: Many of us have dreamed about having a life in music. And you are doing it! How has your career played out compared to what you imagined it might be? What are the most important or memorable moments for you?
BH: My career, for me, has been highlighted by my being called to work with so many amazing musicians to work with/for them, and also the ability/opportunity to be able to call them for my own projects. From Spike Lee to Ricky Skaggs, from Ornette Coleman to just getting a call from Ralph Stanley to work on his upcoming record, on and on, all of this has been the most fulfilling, amazing and joyous part of it.
JN: Family has always been important to you. You have a (UNC-Asheville) Bulldog and an (Oregon) Duck in the family. Do you want to brag a little about your sonsí college athletic careers?
BH: Well, now we have a Tiger and a Duck! Keith Hornsby just transferred from UNC-Asheville, where he had a big sophomore year [playing basketball], to LSU! So with Russell running for Oregon and Keith now in the SEC, it's very exciting, and obviously I'm so proud of both of them. I've always been a grinder, willing to put in the time, and they have acquired that similar interest in doing the work, and finding a way to do it joyously. So Go Ducks and Geaux Tigers!
BRUCE HORNSBY AND THE NOISEMAKERS
with Railroad Earth
nTelos Pavilion, Portsmouth
Sunday - August 11, 2013 @ 7:00pm
copyright © 2013 Jim Newsom. All Rights Reserved.
---
RELATED ARTICLES:
"Eradicating the Glee Club Consciousness"
VEER
January 15, 2011
Bruce and Jim talk about SCKBSTD prior to the play's world premiere at the Virginia Stage Company.
"Livin' It Up in the Low Country"
VEER
September 15, 2009
An interview with Bruce about his just released CD, Levitate.
"This Ain't No Businessman's Bounce"
Port Folio Weekly
August 7, 2007
A review of Camp Meeting, Bruce's jazz album with Christian McBride and Jack DeJohnette.
"Bruce and Ricky Get Super Freaky"
Port Folio Weekly
March 20, 2007
A review of Ricky Skaggs & Bruce Hornsby.
"The British are Coming! The British are Coming!"
Port Folio Weekly
March 13, 2007
Bruce Hornsby, Bobby Hornsby and others talk about the British Invasion of the '60s.
"Intersections and Surprises, but No Regrets"
Port Folio Weekly
December 12, 2006
Bruce Hornsby's box set is Jim's pick for best album of 2006.
"The Show Goes On"
Port Folio Weekly
July 25, 2006
A lengthy interview with Bruce Hornsby as his box set, Intersections 1985-2005, was released.
"The Southside's Favorite Son"
Port Folio Weekly
October 1, 2002
An interview with Bruce Hornsby as he was inducted into Norfolk's
Legends of Music Walk of Fame.
"A Night on the Town"
All Music Guide
A review of Bruce Hornsby's third album, A Night on the Town,
written for the All Music Guide in 1998.
---