Jim Newsom
Jim Newsom is a flutist, guitarist, vocalist and bandleader based in Norfolk, Virginia. He currently leads the Jim Newsom Quartet, one of the most popular bands in southeastern Virginia. He and his band have one of the widest ranging repertoires of any musical ensemble, putting their unique stamp on rock, jazz, soul and folk songs as well as a wide array of original material. The band's talent and diversity makes it the perfect match for every occasion.
Each of Jimís bandmates has over 40 years of experience as a professional musician. Versatile brassman Ron Hallman blends his trumpet, fluegelhorn and bass trumpet with Jim's multi-instrumental and vocal talents, producing a unique, exciting sound. Bassist Dave Hufstedler anchors the bottom end with his six-string bass, providing sympathetic accompaniment and fiery solos. Drummer Rick Jebavy, a retired member of US Navy bands and veteran of the jazz scene, provides the rhythmic propulsion and nuanced brush and stickwork that gives the group its unique, classy sound.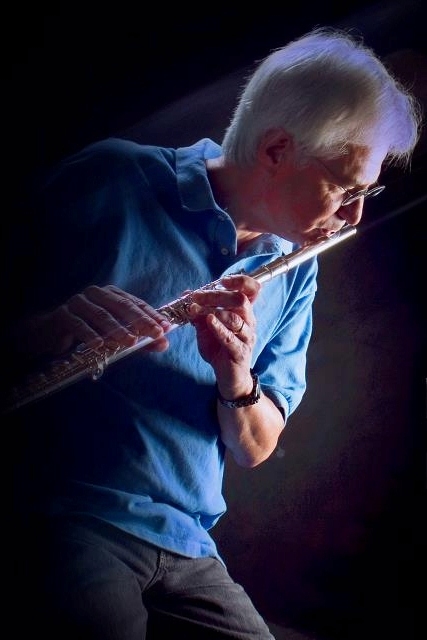 Jim and his bandmates are among the best known musicians in the region, electrifying audiences in clubs, art museums, outdoor festivals, receptions, reunions, banquets and concert venues. They are a mainstay of the region's outdoor festival circuit as regular performers at annual events like Norfolk's Harborfest celebration and Stockley Gardens Arts Festival, the Chesapeake Jubilee, the Boardwalk Art Show & Festival and the Neptune Festival in Virginia Beach, and the Seawall Festival in Portsmouth.
The Jim Newsom Quartet is the perfect band for any function. They are equally at home playing for a wedding reception or corporate banquet as they are headlining a concert or festival, or opening for national and international artists. For your special event, the band's broadly based playlist and musical versatility enables them to morph from a satisfying jazz group during the cocktail hour into a houserockiní dance band when the party gets geared up.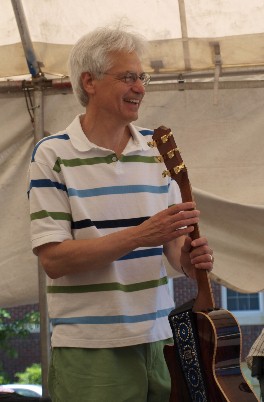 Jim currently has three CDs currently available. His last CD, Jazz on the James, was a sextet affair recorded in October, 2004, at the jazz festival of the same name in Richmond, Virginia, featuring Jim's late uncle, Tommy Newsom, of Tonight Show fame, on tenor saxophone. Earlier recordings include Crazy Dreams, recorded in 1992, and Swingin' on Granby Street, compiling selected tracks from recordings made between 1999 and 2003.
In addition to playing music, Jim Newsom writes about it. His articles appear regularly in VEER, a regional magazine of news, opinion, arts and culture. He has also written numerous album reviews and artist biographies for the All Music Guide and was a longtime contributor to PortFolio Weekly, a regional weekly that folded in 2009. He has also written articles and columns for other publications around the country.
A 2003 article in the Daily Press called him "an important voice of support for creative music in Hampton Roads." He consistently places high in regional polls and has been listed among the "greatest jazz flutists" in the world.
---
Watch the Jim Newsom Quartet's set at Harborfest in Norfolk, VA - June 10, 2012: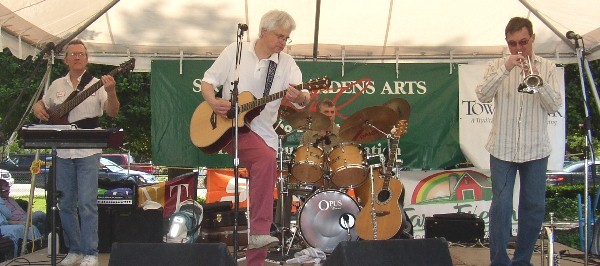 Dave Hufstedler - Jim Newsom - Rick Jebavy - Ron Hallman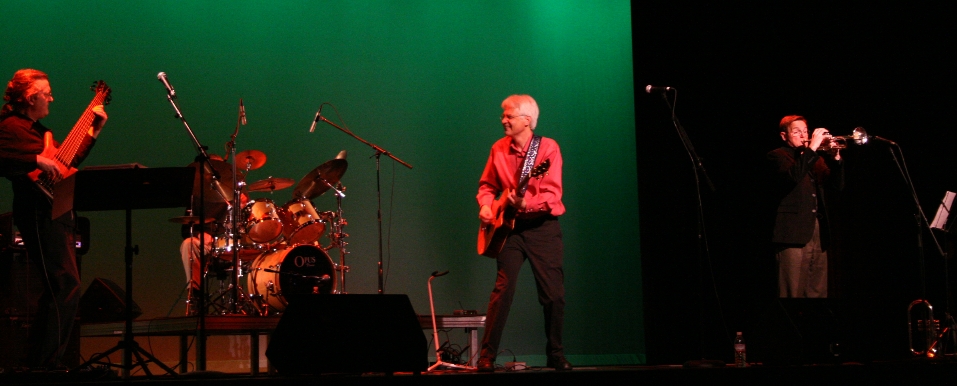 ---