Jimmy Masters has been the best known acoustic jazz bassist in Hampton Roads since the mid '80s. He finally got around to beginning his first album as a leader in 2009, laying down three tunes when vibraphonist Joe Locke was in town for the Arts Festival. Then the twists and turns of life got in the way. Those three tracks languished unheard and unreleased.
"I just put it on hold," he told me recently, "but every now and then I'd listen to the cuts. Then my wife and I were driving in the car last fall listening to something and I said, 'you know, I really need to go ahead and get this thing done.'"
"This thing" is When Trees Speak, a tasty blend of Jimmy's original instrumental jazz compositions, spoken word poetry and a gorgeous slice of acoustic folkiness from wife Mary Lou Osterhous' pen that features her beautiful voice in a rich and unusual setting.
"When we first started dating in 2002," Jimmy explained, "I remember her playing that song and I just fell in love with it. I thought if I ever do a record I want to do that song. I thought the vibes would give it a cool sound, and I love Bill Gurley playing the mandocello."
The catchiest number on the disc is "Shaggy's Delight," a piece of organ-drenched funk that conjures up memories of the late jazz giants Jimmy Smith and Jimmy McGriff.
"We did a concert last September with Randall Bramlett, and we got Justin [Kauflin] to play organ on it. He's got this little Nord keyboard with an unbelievable B-3 sound, and he just plays the crap out of it. I thought it would be great to have John Toomey playing the piano and Justin on the organ. After we recorded it, I said, 'You sound like some 60-year old dude in the chicken shack!'"
The master musician also has a resonant recitation voice. On "A Flock of Blackbirds," he reads a poem atop a free jazz improvisation where he "told the guys to just think about birds when they were playing." On "Alone in the Field," he recites a poem he wrote as a farewell to his dad, accompanied by his own expressive bass solo.
Since this is a Jimmy Masters recording, you would expect some classy acoustic jazz. When Trees Speak does not disappoint. The opening "Fair with Me, Fair with You" lays down a marker of melodically memorable composition with impressive ensemble work and crisp, inventive soloing. "Nothing for Certain" is a tempo-shifting delight; "More Than Two, It's Five" features Locke's vibes surrounding Eddie Williams' tasteful yet adventurous saxophonics. JC Kuhl's soprano sax highlights "Nightwalk," a tune Jimmy says "I woke up at about 2:30 in the morning with that in my head; I took my bass and went in a closet and wrote it out."
The whole affair sounds fresh and alive. When Jimmy decided to "get this thing done" early this year, time was tight due to the players' busy schedules:
"We went to the studio and hammered out six tunes in an afternoon, just back to back to back. [Drummer] Brian Jones and JC had to get back to Richmond to pick up their kids from daycare. We didn't have time to listen back to anything as we were recording. I'm really happy with it because it sounds like a band playing, and that's the most important thing you want to capture. We had never played together as a band; we didn't even rehearse. We just rolled the tape and played."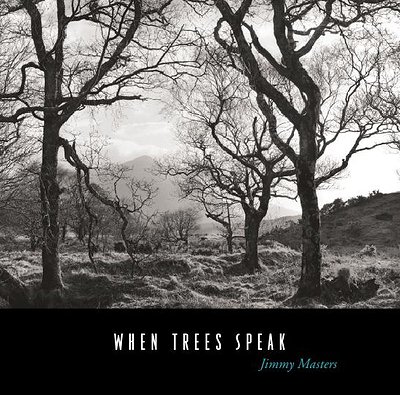 copyright © 2013 Jim Newsom. All Rights Reserved.
---
RELATED ARTICLES:
"Go-to Guy"
PortFolio Weekly
April 11, 2006
Jimmy Masters tells his life story in a nutshell.
"Vibraphonic Jazzman"
PortFolio Weekly
February 19, 2008
An interview with Joe Locke.
"Joe Locke's Good Vibes"
PortFolio Weekly
April 12, 2005
An earlier interview with Joe Locke.
"Toomey Plays the Tunes"
PortFolio Weekly
December 3, 2002
An interview with pianist John Toomey
---