---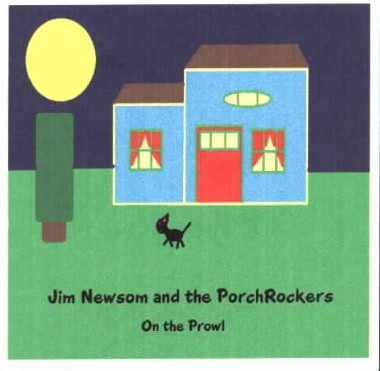 Track listing:

1. Cravo e Canela
2. Moonpie
3. Comin' Home Baby
4. Route 66
5. Carry On
6. Stolen Moments
7. Summertime
8. Pick Up the Pieces
9. The In Crowd
10. Thembi

Recorded in the summer of 1999, "On the Prowl" captures some of the band's most popular live material. With half the tracks recorded direct to two-track, this CD brings home some of the electric excitement of a performance by Jim Newsom and the PorchRockers.

Now available for just $10.00, plus $2.00 shipping and handling.
---
Also available:
1. Without Firing a Shot
2. Don't You Know About Love
3. Open Spaces
4. Faceless Boyfriends
5. Where Does True Love Go
6. Mr. Baldhead
7. Oldies
8. Always with Me
9. On the Lam From Corporate America
10. A Mighty Cry
11. Doctor of Love
12. What You Say You'll Do

Jim's solo album, recorded and released in 1992, "Crazy Dreams" features an eclectic collection of original material, including rock, jazz, folk and country. Former "Tonight Show with Johnny Carson" musician (and Jim's uncle) Tommy Newsom plays tenor sax on two of the tracks.
Also available for $10.00, plus $2.00 shipping and handling.
---
To order either or both of these recordings, please e-mail us your name and address.
Thanks for listening!
---