---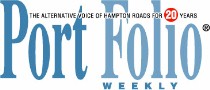 PortFolio Weekly
April 27, 2004
Staying Focused
by Jim Newsom
Michael Brecker comes from one of the first families of modern jazz. He and his brother Randy grew up in Philadelphia with a father who practiced law by day but played piano when he got home from work. He introduced his sons to the musicians who'd come over to jam at their house, took them to clubs and concerts, and led them in a family band with their sister.
Older brother Randy, a trumpeter, paved the way in New York, playing in the original lineup of Blood, Sweat & Tears, and making a name for himself on the jazz and rock scene. Michael followed his brother to the City after briefly attending Indiana University, and rapidly established himself in the 1970s as one of the most in-demand saxophonists of the era.
"I guess I've been around for a while now," he told me recently. "Particularly in the 70s up through the mid '80s I was really busy, recording quite a bit as well as touring. Actually, my first recording was with my brother in 1969, his first album."
Now 55 years old and an eleven-time Grammy winner, Michael Brecker comes to Hampton Roads this week for the Ella Fitzgerald Music Festival at Christopher Newport University. Leading a quintet that includes pianist Joey Calderazzo, bassist Chris Minh-Doky, guitarist Adam Rogers and drummer Clarence Penn, Brecker performs in the University's 400-seat Gaines Theatre Friday night at 8:00 pm. There are no bad seats in the house, and there are still tickets available.
In February, Brecker received two Grammy awards for Wide Angles, released last fall. It's a large ensemble affair, billed as a "quindectet," that grew out of an English tour the year before.
"We did 10 concerts with an American rhythm section," he says, "and the rest of the horns and strings from England. That was ten compositions of mine that Gil Goldstein arranged from the ground up, older tunes. I enjoyed the context.
"I went back home after that tour and I wrote. Actually I was just going to record those tunes, but I ended up writing a whole bunch of new things. And I tried my hand at arranging them as well. I gave Gil my arrangements and he kind of reorchestrated them better than I could and added some things as well. I came up with the lines and voicings and Gil was able to take those ideas and fashion them a little more clearly."
Like the seven solo albums that preceded it, Wide Angles was a huge critical success. But Michael Brecker was relatively late in establishing himself as a recording artist under his own name, not cutting his first disc as a leader until 1986, at the age of 37.
"I was busy doing other things," he explains. "I was more comfortable working collaboratively and cooperatively with other people, whether it be my brother or the various other groups that I'd been in. Really, I was spending those years trying to find who I was musically.
"I'm sorta glad I waited. I brought all I had learned in the studio, playing live and years of practice… By the time I made that record, I knew how to use the studio. And I knew what I wanted to record."
He had certainly had plenty of opportunities to hone his craft and learn his way around a studio and a concert stage. Record buyers who read album credits already knew his name very well. Remember that sexy sax solo on James Taylor's "Don't Let Me Be Lonely Tonight?" Or the moment in the middle of Paul Simon's "Still Crazy After All These Years" when the flute, bassoon and string section open up into a gorgeous tenor sax solo that elevates the song and captures its essence?
Steely Dan's Gaucho, James Brown's Get on the Good Foot, John Lennon's Mind Games, Billy Cobham's "Pleasant Pheasant," Michael Franks, Aerosmith, Billy Joel, Average White Band…the list is lengthy. It was quite an experience playing with some of the biggest names in pop music. But Brecker was always a jazz man at heart.
"When I started out, I was really in a jazz realm, and continued to be that. But having grown up in Philly, and having been a kid…the years when I grew up were when The Beatles came into their own. I don't mean just being a popular thing, but actually making music that was interesting, probably beginning with Revolver. Also, I grew up listening to Top 40 in Philadelphia, and playing with organ trios. And I always liked funk and R&B. By the time I was 17 was when Cream and Jimi Hendrix hit pretty hard and I was captivated by that music as well. So, by the time I hit New York, the influences from a lot of areas were pretty strong. We were in New York at kind of a critical time, when what was then considered pop and jazz was becoming less definite. Jazz musicians were starting to experiment with electric music and funk beats, and vice versa as well."
The two Breckers were in the middle of that experimentation, first with a "jazz-rock" band called Dreams whose two albums carried the Blood, Sweat & Tears hornband template further into the jazzmosphere, then with their funky Brecker Brothers band, whose first album yielded the 1975 hit single, "Sneakin' Up Behind You."
Though he played in a number of jazz settings along the way, it was when he began making his own records that Michael's jazz influences came more obviously to the fore.
"Certainly there's an amazing amount of Coltrane in my playing," he says. "His music had such an effect on me that it almost literally propelled me into trying to play."
He's now casting his own Coltrane-like shadow across the next generation of saxophonists. Jazziz magazine called him "inarguably the most influential tenor stylist of the last 25 years." His self-assessment is more modest:
"I think if you play long enough, and try and do it honestly, you can't help but sound like yourself. I think it's a thing of staying focused."
These days, Michael Brecker can pick and choose his projects, following his own muse and spending less time on the road.
"It can take a tremendous toll," he says of the traveling inherent in a musician's life. "That's why I try and balance it as much as possible. That's why I don't take long tours anymore, at least until my kids are grown. I try to do things that are challenging and make sense, not just go away to make money."
When I ask him what lies ahead, he laughs.
"Funny you should ask," he replies. "I'm taking a little bit of a break right now. I've been writing quite a bit, and listening and learning about Bulgarian wedding music. It's very difficult music and challenging. Also relearning the EWI again, but in a new kind of a format. I've taken the racks of synthesizers that I used to use and doing it all with a laptop now. So, it's kind of a brave new world. I just wish there were more hours in a day."
copyright © 2004 Port Folio Weekly. Used by Permission.
---