---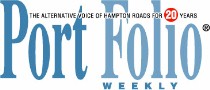 PortFolio Weekly
November 11, 2003
Philly Boys to Reunite at Jazz on Granby
by Jim Newsom
When trumpeter Randy Brecker joins the Marc Copland Trio Friday night at the Roper Performing Arts Center for the next Jazz on Granby concert, it will be a reunion of longtime friends. Both grew up in Philadelphia and, as they told me in separate interviews recently, went to the same schools.
"Randy was my brother's good buddy," Copland explains, "and I was Michael's good buddy. We sat in the same stage bands and jazz band. And Randy was always this sort of legend in the neighborhood. He was the guy who was becoming this great jazz player."
"I don't know if I'd go that far," Brecker laughs when I ask him about Copland's "legend" remark. "He was in my brother's class, and I was in his brother's class. I knew him when he first started to play saxophone. In fact, a couple of times with the band Dreams, when my brother couldn't do it, we had Marc filling in on tenor."
Brecker's brother Michael, Copland's classmate, is one of the best known and most highly respected saxophonists on the planet. The two Brecker brothers have been among the royalty of jazz and pop music for three decades. They've recorded, individually and together, with a lengthy list of luminaries from across the musical spectrum.
"We were lucky enough," Randy Brecker says reflecting on his childhood. "Our father actually was a lawyer, but he was also a piano player. He had a piano he played as soon as he got home from work, and he had jam sessions. A lot of great musicians, from my earliest recollections, came over on weekends and played. He eventually went on to produce some concerts and we knew all the guys. That's how it all got started.
"Growing up in Philly," he continues, "it was a potpourri of musical genres, the birthplace of American Bandstand. I ended up in high school backing up a lot of those kind of pop singers---Frankie Avalon, Bobby Rydell and people like that who were also closet jazz musicians actually. On weekends down in Atlantic City I'd back them up. In Philly there was a really good organ trio scene, R&B scene, and I got to play all through high school. That's how the 'semi-legendary Randy' thing sort of got started in Philly. I was playing a lot of different venues and musical styles and it just kind of came naturally because it was just in the air in Philly."
Brecker was an original member of Blood, Sweat & Tears, playing on the group's excellent first album, Child is Father to the Man, in 1968. He subsequently spent a year with jazz pianist Horace Silver before forming the exploratory jazz-rock group Dreams with his brother, drummer Billy Cobham, and guitarist John Abercrombie among others.
"I came to New York at a really good period," he remembers. "There was a lot of excitement and a lot of cross-pollination of idioms, and people were shedding their old ideas and opening up to a lot of new things."
By the mid-'70s, he and Michael were among the first artists signed to record mogul Clive Davis' then-new Arista label. The Brecker Brothers' eponymous debut album, including future sax star David Sanborn as the third horn in the front line, became a huge success on the strength of a funky little hit called "Sneakin' Up Behind You." Randy wrote all the songs on that record, and the Brecker Brothers continued successfully throughout the decade.
Around the same time, old friend Marc Copland was making the gutsy move of switching from saxophone to piano.
"Actually, a lot of people have done it," Copland comments. "But I was the one who did it after I was already getting established."
Consequently, just as he was making a name for himself, Marc Copland disappeared from the scene and began playing in low-profile settings where he could develop his own voice on a new instrument.
"When I went to piano, it felt right immediately. It was like up to then I'd been wearing a suit that didn't fit and no matter how I tried, I just couldn't get that thing to fit right and feel comfortable. The minute I went to piano, it was like this fits perfectly. The only change was that I found a vehicle for what I really heard inside to make it through. The kind of harmonic palette I was hearing required several notes sounding at once."
Over the last dozen years, he's become increasingly busy, establishing his reputation as one of the most lyrical pianists in jazz.
"Nat Cole, George Shearing, Herbie Hancock---I'm coming out of that wing," he says of his piano style. "It's a different sense of how to use touch at the piano."
Both Randy Brecker and Marc Copland have followed their own musical muses. For Brecker, it's been a 35 year run through the upper atmosphere of the musical scene, whether leading his own groups or adding trumpet and flugelhorn to the work of others, from Aerosmith to James Taylor, Michael Franks to Frank Zappa. Copland's profile has been more low-key.
"With the instrument switch and the content in my music which is less thunder and lightning and more feeling and openness, it took maybe a tiny bit longer," Copland says. "If you just work on your craft, make music that's true to yourself and play what you really feel, that's the way to go. Making music with integrity is what it's about."
Friday night, bassist Ed Howard and drummer Victor Lewis will join these old pals on the Roper stage. The friendship and mutual respect they share for each other should result in a great night of musical interplay.
"Marc is really a one of a kind piano player," Brecker concludes. "I remember when he decided to put down the saxophone and to switch. And he really did it. He's completely unique on piano, as he was on saxophone."
And Copland says of Randy Brecker: "He is truly one of the individual trumpet stylists that you can recognize immediately by his sound. I always enjoy playing with him because I know his lines will have something different, a little twist that makes it interesting to listen to and to play with."
copyright © 2003 Port Folio Weekly. Used by Permission.
---