Who We Are Not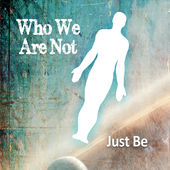 Just Be
SoniQual Records
"Life and love and long walk contemplation."
That is what Who We Are Not are all about. On "Long Walk," the opening track of their first CD, Just Be, husband and wife singer-songwriters Joe Talley and Pamela Jo Sward lay down the template for what is to follow: sweet medium tempo grooves, catchy melodies, lyrics punctuated with memorable phrases that leap out and lie in residence in the listener's consciousness. For the next hour, they lead their band through a dozen original songs filled with those three elements: life, love and reflective ruminations.
Pamela Jo takes the lead vocal on most of the songs, and what a gorgeous, expressive voice she has. She's one of the best on the local scene and when she's multi-tracked harmonizing with herself, the sound is impeccable. Her lyrical wordplay on a number like "Familiar" is a highlight of the songwriting: "It's like I've seen your face before…was it in a bar, or maybe it was Whole Foods."
Her long contemplative walks yielded some tasty fruit as well. "Beautiful Sunset" paints an evocative picture atop Bonn Scott's pedal steel guitar. "Living in the Past" may borrow its title from Jethro Tull, but it's the prettiest, most thoughtful piece on the record and features Joe's best acoustic guitar work. "We'll Find Our Way" is hypnotic.
Mid-tempo Vibra-Toned funk fuels Pamela Jo's remembrance as she asks herself why did she "Hesitate" when the real thing arrived in her back yard. The closing "Happy Hour" recalls Average White Band from the '70s, sans horns.
Joe steps out front on three songs with his Robbie Robertson-like gravelly whisper. The most effective of these is "Get There," a lost-on-the-way travelogue punctuated by call-and-response with PJ, retro wah-wah guitar, and Hendrix on the radio. "Old Dog" manages to bring Jesus, a good woman and the titular canine together down by the river in a slow-drag rocker complete with blazing fuzztone electric guitar.
The Talley twosome has assembled a crack band with a couple of local legends and one young newcomer. Bassist Dave Hufstedler has been a mainstay of the region's jazz scene for four decades. Known through the years mostly for his electric work, here he sticks with the big ol' acoustic standup bass, tastefully anchoring and propelling the groove, soloing succinctly and even contributing vocal harmony.
Vincent "Biggs" James, best known in reggae and R&B circles, adds tasty bell-like guitar lines, licks, accents, splashes and mellifluous leads. Twenty three year old drummer Cody Thornton is as solid as Charlie Watts but with a broad palette of rhythmic hues. Guest musicians include pedal steel man Scott, percussion masters Greg Lee and Eric Talley, string plucker Cory Spivey, and Pamela Jo's dad Sid Sward, the go-to accordionist in Hampton Roads.
Joe Talley's production at Portsmouth's SoniQual Studios is first class, crisp and clean. The songs, the playing, the sound—with Just Be, Who We Are Not have done themselves proud.
copyright © 2015 Jim Newsom. All Rights Reserved.