"When the moon is in the seventh house
And Jupiter aligns with Mars,
Then peace will guide the planets
And love will steer the stars…"
Those lyrics filled the airwaves in the spring of 1969 when the 5th Dimension topped the pop charts with a medley of the opening and closing songs from the Broadway musical Hair, "Aquarius/Let the Sun Shine In (The Flesh Failures)."
"When we recorded 'Aquarius,'' Florence LaRue told me recently, "none of the members of the group were really interested in astrology. We recorded it because it spoke of very positive things—harmony and understanding and peace. So we liked it."
Florence LaRue was one-fifth of the original 5th Dimension and was there when the vocal group rode high in the musical firmament through the late '60s and early '70s, selling millions of records and winning six Grammy awards. She is still there leading the ensemble that comes to town for a Valentine's double bill with The Spinners at the Ferguson Center.
"The original group was together for ten wonderful years," she said. "Fortunately, I have kept the group together; do you know it's 49 years this year? I can't believe it. I have four awesome singers now, and I work really hard to reproduce the recorded sound. I don't try to duplicate anyone's voice from the original group, but we use the same arrangements. That's one thing that people are pleased with, that it sounds just like the records. Those are people's memories and you don't mess with people's memories!"
And what memories they are! The blend of the voices of LaRue, Marilyn McCoo, Billy Davis, Jr., Lamonte McLemore and Ron Townson was unique and joyful. The fact that both McCoo and LaRue were beauty pageant winners didn't hurt in attracting fans either. McLemore, a photographer, discovered each of them while on the job.
"I won the talent at the Miss Bronze California beauty pageant," LaRue explained, "and this photographer came up to me and said 'I have a group, and one of the girls in the group left. We need another girl.' And I said, 'I am not interested. I am not a singer, I'm an actress.'
"When I came to California, I wanted to be in the movies. But I didn't know how to go about it. So friends entered me in a beauty contest, and I was blessed to win quite a few beauty contests. So when I won this one and he asked me to join the group, I said, 'First of all I am not a singer. Second of all, I am in my last year of college doing my student teaching. And I was working fulltime as an electronic assembler. So I said I don't have time to come to rehearsals; thank you for the offer but no.'
"Well, he made me a centerfold in Jet magazine, in my little polka dot bikini. And he said, 'come on you can do it.' So I finally said OK. Funny thing: I missed so many rehearsals that the manager, who later became my husband, was going to put me out of the group.
"Then we recorded 'Go Where You Wanna Go' and we had to decide what we were going to do because we were getting gigs. So we all quit our day jobs. I had graduated from college and got my bachelor's in education, but I gave up the day job."
Besides their irresistible vocal blend, the 5th Dimension was blessed with superb material, introducing the world to the songs of Laura Nyro ("Stoned Soul Picnic," "Sweet Blindness" and "Wedding Bell Blues"), Jimmy Webb ("Up, Up and Away"), and Nick Ashford and Valerie Simpson ("California Soul"). LaRue gives credit to producer Bones Howe for much of the song selection.
"That was Bones," she said. "We never would have picked those songs. At that time, Motown music was very popular, especially with black groups. Bones presented us with those songs. Our manager, my late husband Marc Gordon, introduced us to Jimmy Webb, which was brilliant. Bob Alcivar arranged our recorded material, and we sat with Jimmy and worked out a lot of the things that he did."
But the group members themselves discovered the song that would become their biggest hit:
"We were performing in New York City at the Americana Hotel and one of the guys in the group lost his wallet. Believe it or not, in New York City, he got the wallet returned. We invited the gentleman who returned it to our show and he invited us to his show. His name was James Rado from Hair.
"So we went to Hair, and when we heard Ronnie Dyson singing 'Aquarius,' we all looked at each other and said we've got to do that song, it's so great. But when we took the idea to Bones, he wasn't excited about it. He said, 'There's a cast album out with all the songs on it and it's really not doing that great.' But then he came back to us with the idea of putting it with 'Let the Sun Shine In.' It's the quickest thing we've ever recorded."
With so many songs to choose from, what is Florence LaRue's favorite?
"My favorite 5th Dimension song was never released as a single," she said. "It's a beautiful song called 'Misty Roses' on the Magic Garden album. My favorite song to sing is probably 'One Less Bell to Answer' because Hal David and Burt Bacharach wrote a wonderful song and we have beautiful harmonies. I always like songs that are rangey, but I like songs that have meaning and good lyrics."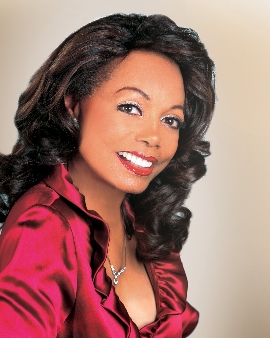 The Spinners and The 5th Dimension featuring Florence LaRue
Ferguson Center for the Arts
February 14 – 8:00 pm
Tickets: $42.00-62.00
copyright © 2014 Jim Newsom. All Rights Reserved.