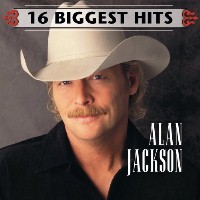 Alan Jackson
16 Biggest Hits
Arista Nashville/Legacy
Who: Last of the honky tonk heroes
Sounds like: The heart of country
In the 1990s, Alan Jackson was second only to Garth Brooks in country music popularity. Unlike Garth, he has continued to make best selling albums and Top 10 charting singles right up to now. Legacy's latest entry in its 16 Biggest series includes many of Jackson's best known songs, some of which are recognized beyond the confines of country: "Don't Rock the Jukebox," "Chattahoochee," "Gone Crazy," "Midnight in Montgomery." His first hit, "Here in the Real World," is included, as are his superb covers of Eddie Cochran's "Summertime Blues" and Jim Ed Brown's "Pop a Top." And let us not forget the timely satire of "Gone Country" and the populist sentiment of "Little Man." Jackson arrived on the scene in time for the "new traditionalist" movement and quickly staked his claim as the real thing, a worthy heir to the legacies left by Hank, Buck, Merle and George. The musical evidence to support his claim is plentiful on this CD.
____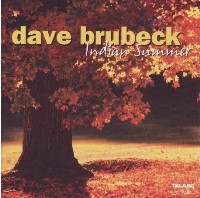 Dave Brubeck
Indian Summer
Telarc

Who: Living legend of jazz

Sounds like: An intimate evening in a high class piano bar

It's been nearly fifty years since "Take Five" vaulted Dave Brubeck out of the ranks of popular jazzmen and into the top tier of multi-genre music icons. He got there in 1960 without compromising his musical standards, and he has continued his career the same way. Indian Summer is a solo piano outing that ranks with the 86-year-old's most satisfying work. The first thing that comes to the mind of a longtime Brubeck fan is that his playing here is more subtle than generally remembered. The obvious reference is Bill Evans, not Time Out/Time In Brubeck Quartet. There are hints of the softer side of Scott Joplin, reminders of Keith Jarrett's solo explorations, and glimpses of Eubie Blake and Fats Waller, but mostly it's just Dave at his most reflective, meditating on a mix of standards, originals and songs he loved long ago. Very nice.

copyright © 2007 Jim Newsom. All Rights Reserved.