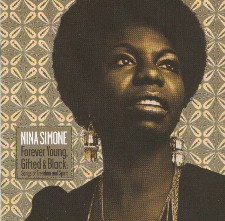 Nina Simone
Sings the Blues
RCA Legacy
Nina Simone
Silk & Soul
RCA Legacy
Nina Simone
Forever Young, Gifted and Black
RCA Legacy
In the '60s, James Brown was "Soul Brother #1." Aretha Franklin was crowned "Queen of Soul." Both sold records by the bundle to the youth generation, both black and white.
Nina Simone was called the "High Priestess of Soul," but she is much less well known by the masses. Perhaps that's because she pulled no punches and made few concessions to popularity. She was lyrically outspoken in her best known songs, particularly on the issue of civil rights. She may have been too intimidating for white acceptance on the pop charts. But it could just be that she was busy working a different circuit, performing in upscale night clubs and supper clubs rather than in rock-oriented theaters and concert halls.
A new batch of RCA Legacy reissues provides the opportunity for those unfamiliar with her work to discover one of the greats, and for those aware of her in the '60s to reevaluate and reconsider her place in the pantheon of soul and jazz. Two albums originally issued in 1967---Nina Simone Sings the Blues and Silk & Soul--- present completely different sides of her musical personality.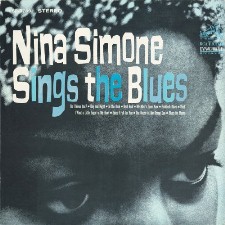 Sings the Blues is considered by many critics to be Simone's best. Taking a detour from the sophisticated orchestrations that had earned the "high priestess" title, producer Danny Davis assembled a sextet of New York's top session players for a gritty, gospel-tinged blues rock outing filled with harmonica licks and bent-string guitarisms that inspired her to reach deep down into her rural North Carolina roots. The singer's own piano work provides the foundation for many of the songs, with half of them being originals like the sultry "I Want a Little Sugar in My Bowl" and the churchified "Real Real." Her aching reading of "My Man's Gone Now" may well be the definitive version of this standard from Porgy and Bess, as she draws every drop of pain from Gershwin's beautiful melody. But the centerpiece of this album is "Backlash Blues," a defiant lyric cowritten with poet Langston Hughes.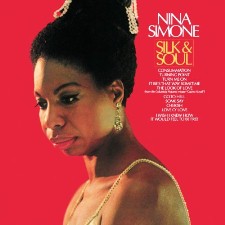 Silk & Soul covers a broader stylistic range than its predecessor, with Simone tenderly essaying pop hits "The Look of Love" and The Association's "Cherish," while sermonizing on "Go to Hell" and reveling in her brother's "It Be's That Way Sometime." Her own "Consummation" is a tour de force built around a classical melodic motif, while the horn-drenched "Some Say" and "Why Must Your Love Well Be So Dry" burn with the hot flame of '60s Memphis R&B. "Turning Point" paints a picture in its brief two minutes that all who were students in the early days of integration can relate to. The heart of this outing is Billy Taylor's "I Wish I Knew How It Would Feel to be Free," a true classic from the civil rights era whose words still pack a pertinent punch.
The last release in this new trio from Legacy is a sort-of greatest hits from Simone's 1967-69 output. Forever Young, Gifted & Black is subtitled "Songs of Freedom and Spirit," and in this case, the label is an honest one. Kicking off with the gorgeously catchy1969 semi-hit single from which the collection takes its title, "To Be Young, Gifted and Black," this set amply demonstrates why Ms. Simone was an important voice in the struggle for justice and racial equality. The slinky live version of "Backlash Blues" included here actually cuts the studio version in Sings the Blues to bits. Her "The Times They Are A-Changin'" wraps Dylan's masterpiece in gospel robes. "Ain't Got No/I Got Life" from Hair is a rollicking celebration, "Revolution" is a bluesy affirmation filled with hope and the stripped down "Turn! Turn! Turn!" draws power from its simplicity.
The thirteen minute "Why? (The King of Love is Dead)," written by Simone's bass player the night of Martin Luther King's assassination, is particularly poignant when you read the liner notes and discover it was recorded in concert just three days later. From the same performance comes a powerful live version of "Mississippi Goddam," her best known composition, that gathers additional strength and significance from its setting.
copyright © 2006 Port Folio Weekly. Used by Permission.