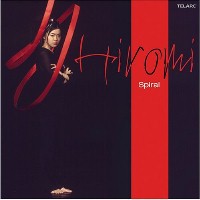 Hiromi
Spiral
Telarc
Who: Japanese jazz piano prodigy
Sounds like: The future of piano jazz
Is it any good? When the NPR Piano Jazz Christmas came to the Attucks Theatre in 2004, youthful pianist/composer Hiromi Uehara ignited what were otherwise fairly sedate proceedings with her musical instincts, rock star looks and physical approach to performance. With this, her third album, she pushes the boundaries of piano trio jazz into unexplored territory, creating a vibrant blend of jazz, classical, pop and rock that is beautiful, expressive, punchy, melodic, rhythmically variegated, fiery and fresh. At the ripe young age of 26, she already has her own idea of what the future of jazz should look like, and it's an alluring vision. The centerpiece of this all-original outing is the four-part "Music for Three-Piece-Orchestra," a rich suite encompassing quiet classicism, gentle lyricism, controlled furor and Emerson, Lake & Palmer prog-rock. The closing "Return of King-Fu World Champion" takes the ELP connection one step further with Tarkus-like synth and clavinet. The bonus DVD provides a brief sample of Hiromi's exciting live presence.
__________________________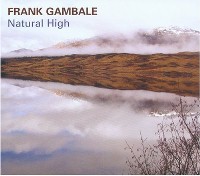 Frank Gambale
Natural High
Wombat
Who: Contemporary fusion electric guitar hero
Sounds like: A master class in acoustic guitar technique
Is it any good? Every so often the electric gods of fusion's past would unplug their axes and explore the pure unadorned beauty of the acoustic guitar. When McLaughlin meditated on My Goal's Beyond and Dimeola navigated Chick Corea's "No Mystery," we discovered that these guys were much more than mere overamped wankers. Frank Gambale established his credentials in Chick's late '80s Elektric Band, coming out of that experience renowned as a guitarist's guitarist. But this is his first all-acoustic outing, and it's the most intriguing session in his discography. Employing a drummerless guitar-piano-bass trio with occasional percussion, Gambale proves he's got the goods even when he's not cranked up to 10. Even more impressive than the players' chops is the sheer musicality of the proceedings. Constructing several of the original tunes on the chord changes of time-tested standards, the Gambale gang infuses their music with good humor and hot licks, showing how to generate electricity without plugging in.
__________________________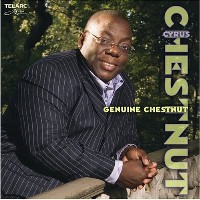 Cyrus Chestnut
Genuine Chestnut
Telarc
Who: The Nut Man
Sounds like: The perfect soundtrack for a wintry Saturday afternoon
Is it any good? A mostly mellow outing, Genuine Chestnut nonetheless captures the many moods of this versatile pianist. Drawing from the wellsprings of jazz, gospel, classical, pop and soul, the Baltimore native displays impeccable taste even as he funkifies himself on "Baby Girl's Strut," swings on the straightahead opener "The Brown Soldier" or races through "Mason Dixon Line." Guest guitarist Russell Malone augments the basic trio at times, taking the lead on a beautiful rendition of the old Bread ballad, "If," and a subtle stroll through Fats Domino's "I'm Walkin." But this is really Chestnut's show, and he places a premium on precision and feeling. His originals are never over the top, but are consistently tuneful, light and approachable. His solos are explosive but contained on the upbeat numbers, spacious and lyrical on the slower pieces. This is not groundbreaking stuff, just the sound of acoustic jazz present as good as it gets.
copyright © 2006 Port Folio Weekly. Used by Permission.