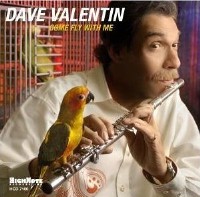 Dave Valentin
Come Fly With Me
HighNote
Who: Nuyorican jazz flutist
Sounds like: Light as a feather, percussive and funky
Is it any good? Dave Valentin has really come into his own in the last few years, moving beyond the poppish (but funky) stuff he did early in his career and becoming more expansive in his repertoire. He's still got the Latin fire in his soul and he flies the title cut to shores Sinatra never approached. Percussionists Milton Cardona and Richie Flores get their moments to shine on "Enciendido" and "Tu Panuelo," but for the most part this is a fairly controlled session, with fiery embers and polyrhythmic grooves smoldering near the surface. Since Herbie Mann's death three years ago, Valentin has been the best and most visible fluteman keeping the instrument alive in the world of jazz. He's doing a helluva job.
__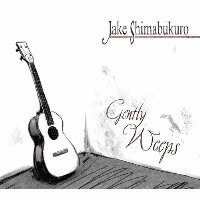 Jake Shimabukuro
Gently Weeps
HitchHike
Who: Hawaiian Hendrix of the ukulele
Sounds like: A musicmaster alone in the zone
Is it any good? Is it possible to be a ukulele virtuoso? Apparently so, for Shimabukuro does things with the uke that were previously unimaginable. His version of George Harrison's "While My Guitar Gently Weeps" is absolutely incredible, both technically and musically. The rest of this disc is less riveting but no less impressive, and utterly beautiful. He plays his little four-string like a classical guitar, producing a rich tone that evokes the timbral textures of a harp in the hands of a master. It sure isn't Tiny Tim tiptoeing through the tulips!
__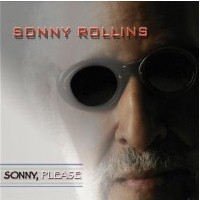 Sonny Rollins
Sonny, Please
Doxy
Who: 76-year old saxophone colossus
Sounds like: the roar of an aging lion still in command
Is it any good? When his 35-year relationship with Milestone Records ended last year, jazz saxophone legend Sonny Rollins decided to go the independent route. This is the first fruit of that decision, and it's an impressive outing. When he played at CNU's Ella Fest in 2003, he honked, wailed and blew up a mighty storm. He uses the same band here, with the addition of guitarist Bobby Broom, to travel an intriguingly diverse route mixing four originals with the standard "Stairway to the Stars," an attractive Noel Coward ballad and "Serenade" from Italian composer Riccardo Drigo. Rollins may not have the reckless abandon of his youth, but his intensity and focus remain undiminished.
copyright © 2006 Jim Newsom. All Rights Reserved.