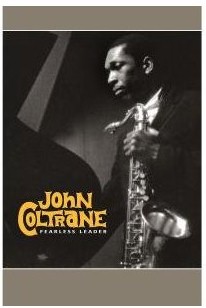 John Coltrane
Fearless Leader
Prestige
Sonny Stitt
Stitt's Bits: The Bebop Recordings, 1949-1952
Prestige
John Coltrane was a musical giant. Few jazzmen in the second half of the 20th century achieved the stature or had as much influence as he did. His 1960s output for the Atlantic and Impulse! labels was as important as any musician's catalog in any genre. Giant Steps, My Favorite Things and A Love Supreme rank at the top of anyone's listing of the jazz canon.
But prior to those landmark recordings, John Coltrane had built a reputation as a sideman during the 1950s, most prominently as an on-and-off sideman with Miles Davis in the latter half of the decade, culminating in the legendary Kind of Blue sessions in 1959. The following year he put together his own quartet and spent the rest of his life (he died in 1967) pushing the boundaries to unimagined places.
While working with Miles, and during one of those off-again periods with Thelonious Monk, Trane began making records as a leader for Prestige Records. From May, 1957, until the day after Christmas, 1958, he led nine different recording sessions yielding a treasure trove of music that would be issued by Prestige in various LP incarnations into the mid-'60s. Every one of those tracks has been collected in the new 6-disc box set, Fearless Leader. It's a remarkable statement.
Having kicked a heroin addiction in the month preceding the first session included here, Coltrane had a new lease on life. Getting the monkey off his back led to what he would later describe as a "spiritual awakening," and his saxophone playing took on a deeper intensity. This set documents the beginnings of what jazz critic Ira Gitler dubbed his "sheets of sound" style—he sounded like a man possessed, loading up his solos with storms of notes, building to multiple climaxes with power and authority. If you've ever wondered what all the fuss about John Coltrane or jazz in general is about, this set offers ample evidence.
The informative, well annotated booklet notes that Prestige Records owner Bob Weinstock prodded his musicians to record just one take of each tune, both to save money and to promote spontaneity in the playing. This practice produced recording dates that captured the freshness and free-wheeling excitement of unrehearsed jam sessions. Coltrane is heard in a variety of settings, from a basic sax/bass/drums trio to quintet and sextet lineups with additional horns. Albums like Soultrane, Lush Life and Traneing In were the result, and sidemen included a very young Freddie Hubbard (his second time in a studio), Donald Byrd, Red Garland, Paul Chambers and Jimmy Cobb.
Coltrane's style was so revolutionary that it seemed like he appeared fully formed, with no antecedents. But one of his influences was bopmaster Sonny Stitt.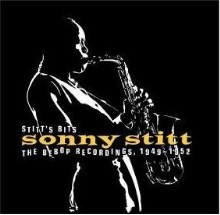 Stitt came to prominence first as a disciple of Charlie Parker, and he played in Billy Eckstine's big band in the mid-'40s with other soon-to-bebop notables. He also recorded for Prestige when the label was just starting, a period captured in the new 3-disc set, Stitt's Bits: The Bebop Recordings, 1949-1952.
The sessions documented here come from a period when the LP record (what came to be called an "album") was brand new, and record companies were still in transition between the old 10" 78-rpm format and the new, slower-speed, longer length setup. Consequently, the tunes here are short, with only a few running more than three minutes. It's also a mixed bag, ranging from hard-charging bebop to silly novelty ditties. (Ever heard of "Who Threw the Sleeping Pills in Rip Van Winkle's Coffee?")
It's an intriguing look at a different time, both musically and culturally, a saxophonic history lesson about a pivotal era in jazz.
copyright © 2006 Jim Newsom. All Rights Reserved.