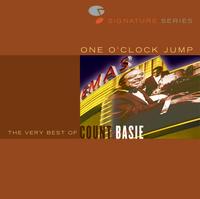 Count Basie
One O'Clock Jump
Columbia/Legacy
Billie Holiday
God Bless the Child
Columbia/Legacy
Dizzy Gillespie
Night in Tunisia
Bluebird/Legacy
Rosemary Clooney
Come On-A My House
Bluebird/Legacy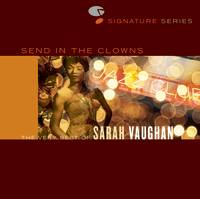 Sarah Vaughan
Send in the Clowns
Columbia/Legacy
The consolidation of the record industry through mega-mergers and titanic takeovers has not been a positive development for listeners, musicians or the recorded art form itself. The bean counter mentality of the suits in charge has produced a bland mishmash of mostly disposable product, leaving little of lasting value in today's contemporary musical marketplace.
However, Sony's sucking up of record companies is at least keeping the great music of the past alive through its Legacy reissue division. The guys working on that floor of the corporate building must be having a blast wandering through the musty Columbia, RCA and Arista vaults, looking for classic session masters and long forgotten throwaways.
The new Signature Series aims "to collect only the greatest songs by the greatest artists." The first batch of releases, out this month, lives up to that mission statement—classic recordings from some of the legendary giants of jazz and pop music.
One O'Clock Jump includes two takes from Count Basie's first recording session in 1936—"Oh Lady Be Good" and "Boogie Woogie (I May Be Wrong," the latter featuring vocalist Jimmy Rushing along with Basie's basic quintet of the time. The rest of the disc comes from a flurry of recording activity between 1939 and 1942 in New York with the full big band in high gear.
Several standards of the Basie book are on display, including the title track, "Tickle Toe," "Jumpin' at the Woodside," "Rock-a-Bye-Basie" and "Lester Leaps In." The sound quality is less than stellar, with audible hiss on many tracks and cruddy fidelity on two live cuts, but if you want to know why the Basie band was always held in such high regard or want to hear why they called tenor saxophonist Lester Young "Prez," this disc is a good place to start.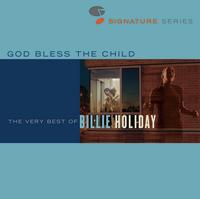 Billie Holiday's most famous song is certainly "God Bless the Child," and the original 1941 recording of that song kicks off her Signature Series set. Just as interesting are her first recording sessions in 1935, at the age of 20, singing in front of a pickup "orchestra" assembled by Teddy Wilson, a band that included Roy Eldridge, Ben Webster and Benny Goodman.
Other cuts include "Easy Living," "My Man," "Body and Soul" and "Solitude." This is Lady Day's golden era, before drugs and alcohol ravaged her body and her voice, and the music is transcendent.
John Birks "Dizzy" Gillespie had been playing and recording with other bandleaders for ten years when he got his first recording date as a leader himself in February, 1946. Three songs from that small group session kick off Night in Tunisia. From there, the disc explores big band sessions Gillespie fronted over the next three years.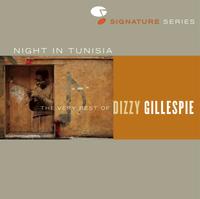 Dizzy's joie de vivre is amply displayed with the silliness of "Oop-Pop-A-Da," and "Ool-Ya-Koo," and his pioneering Afro-Cuban work with conguero Chano Pozo is well represented with a half dozen tunes cut in December, 1947, including "Cubana Be," "Cubana Bop" and "Manteca." Dizzy's incomparable trumpet playing is everywhere, and his boisterous musical hi-jinks make this a must-have.
Rosemary Clooney was a chart-topping popstar in the early 1950s. "Come On-A My House" was her signature tune, sitting at #1 on the pop chart for eight weeks in 1951. Her Signature Series CD captures the state of pop music in those pre-Elvis days, from the goofiness of "Botch-A-Me" to the string laden smoothing out of Hank Williams' rough edges on her hit version of "Half as Much." Other big hits of the era included the beautiful ballads, "Tenderly" and "Hey There," and the gospel inflected "This Ole House."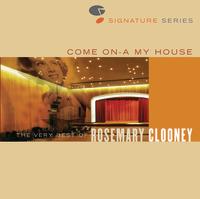 Rosie's ride on the pop charts ended when rock-n-roll overthrew the existing musical order, but she continued to record, actually making better music after her string of hits ended and she was no longer under producer Mitch Miller's novelty-obsessed thumb. Duets with Bing Crosby on "How About You?" and "I Can't Get Started" are superb, while "Get Me to the Church on Time" and "How Am I to Know?" (with impeccable Nelson Riddle arrangements) show what a magnificent voice she possessed. Her Afro-Cuban run through "Mack the Knife" puts a unique spin on that well traveled warhorse.
Sarah Vaughan's voice itself was unique. Send in the Clowns is a career-spanning sampler showing why musicologists place her alongside Ella Fitzgerald and Billie Holiday in the top tier of jazz singers. This disc includes two early tracks—"Black Coffee" from 1949 and "Vanity" from 1951, then skips ahead to the '70s and '80s when Sassy Sarah's voice had matured into an expressive richness. This set's centerpiece, a five-song set from a 1973 Tokyo concert, is a master class in jazz artistry, and her version of "Clowns" rivals Judy Collins' as the definitive take on Stephen Sondheim's timeless composition.
The Signature Series is off to a great start, in most cases living up to the "Very Best Of" billing. And the price is right. My only complaint as a consumer is that there are no date listings on the CD covers. If I were to stumble upon one of these in a record store, I wouldn't know if the selections on the Billie Holiday disc, for example, were from her golden days or if they were later re-recordings when her voice was shot.
copyright © 2006 Jim Newsom. All Rights Reserved.