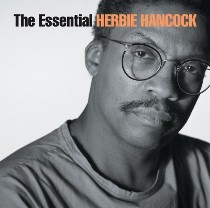 Herbie Hancock
The Essential Herbie Hancock
Columbia/Legacy
Who: A genuine legend of music
Sounds like: The history of jazz since 1962
Is it any good? There's no way to summarize Herbie Hancock's four and a half decades as a recording artist in two discs. Nonetheless, this is a valid overview for those who have only dipped occasionally into his thick catalog. Because Herbie has dabbled in and helped to invent so many different facets of the jazz spectrum, the song-to-song segues can be jolting. But every one of the twenty tracks chosen for this compilation is worthwhile: from the original "Watermelon Man" through the modal "Maiden Voyage," the space-age "Hidden Shadows," the jazz-funk masterpiece "Chameleon" and the Stevie Wonder-ful "St. Louis Blues." One can quibble with what's left off—I'd love to have a chance to assemble my own version of the "essential Herbie"—but even the lesser known latter-day material is interesting and invigorating. To really get to this man's essence, you need whole albums from the various phases of his career, but for a quick aperitif, this is very tasty.
__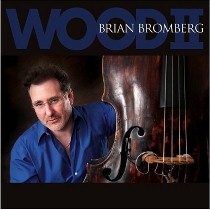 Brian Bromberg
Wood II
Artistry Music
Who: Inventive and unpredictable jazz bassist
Sounds like: A master class in jazz bass playing
Is it any good? I'm always leery of recordings fronted by bass players or drummers—will it just provide an excuse for masturbatory soloing and showing off? Acoustic bassman Brian Bromberg is a virtuoso on his instrument, able to take the melody on just about any song. Four of the twelve tracks on this disc are bass solos. But my overall impression is that this is a great piano trio record, with pianist Randy Waldman and drummer Vinnie Colaiuto amply holding their own with the boss. The trio pieces reveal a warm interplay among the musicians that is apparent even when the bass is jacked up in the mix. The big surprise, though, is that the bass solo tracks are the most memorable—incredible rides through Earth, Wind & Fire's "Shining Star," Paul McCartney's "Let 'Em In" and the Kansas prog-rock warhorse, "Carry On My Wayward Son." Here's to Brian Bromberg for single-handedly expanding the jazz repertoire!
copyright © 2006 Jim Newsom. All Rights Reserved.