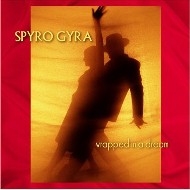 Spyro Gyra
Wrapped in a Dream
Heads Up
Who: The finest contemporary fusioneers
Sounds like: Jazz-rock is alive and well
Is it any good? Spyro Gyra has found its groove once again. From the opening Maceo Parker-meets-Larry Goldings funk of "Spyro Time," this is the band's most inspired album in years. Young drummer Josh Dion, whose father lives in Virginia Beach, is impressive, and it may just be his shot of youth that reinvigorated founding saxophonist Jay Beckenstein and his longtime playmates. But if you saw these guys last summer at Town Point Park, you know how much fun they have when they get together. On this disc, the good times never end. The music is muscular, rhythmic jazz-rock, filled with impressive soloing and tight ensemble work. The sound is crisp and full; the slinky title track slithers into your mind and won't let go. It's the kind of stuff that got a lot of us into jazz in the first place, reminiscent of the Brecker Brothers and Tom Scott in the mid '70s…but unmistakably Spyro.
__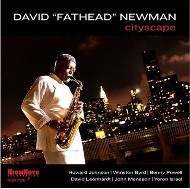 David "Fathead" Newman
Cityscape
High Note
Who: 73-year old living legend of jazz
Sounds like: he's still got the goods
Is it any good? Yes indeed! This septet lineup is the perfect setting for Fathead—trumpet, trombone and bari sax doubling, harmonizing and comping beneath and around his saxes and flute. It's been a long time since anyone's tackled "Goldfinger," and it's a treat to hear it played here with Newman's sexy soulfulness. He's always been one of the great but underappreciated jazz flutemen, and "Pharoah's Gold" and "Flankin" rank with previous jewels like "Delilah" and "The Thirteenth Floor" at the top of his recorded flute canon. On "A Flower is a Lovesome Thing" Newman's tenor sax floats atop a smooth bed of harmonic horns, and "Here Comes Sonny Man" approximates the feel of a much larger band. "Sneakin' In" does just that with its slow funk, "Suki Duki" cooks with a Native American rhythmic and melodic feel, and "It Was a Very Good Year" is a surprisingly appropriate ballad choice dripping with soul.
__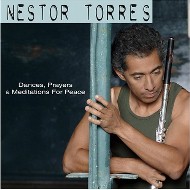 Nestor Torres
Dances, Prayers & Meditations for Peace
Heads Up
Who: Latin Grammy-winning flutist
Sounds like: technique without soul
Is it any good? As a jazz flute player myself, I listen to every jazz flute recording I can find. There aren't that many. Nestor Torres is a Puerto Rican native who relocated to Miami 25 years ago after studying in New York and Boston. He's one of those guys I'd like to like, but his music just doesn't do much for me. It's not lack of technique—he has plenty. His clean tone is straight out of the classical tradition, similar to fellow conservatory-trained jazzman Hubert Laws. While I prefer a grittier sound, I can enjoy such purity if the setting is right. But Torres' material leaves me flat; the pre-programmed arrangements he surrounds himself with are mechanical and boring. It's too bad. Torres says this album was inspired by 9/11 and by a lecture given by the Dalai Lama in Florida. I wish those events had sparked a more interesting musical response.
copyright © 2006 Jim Newsom. All Rights Reserved.