One of the best CD reissue series is that undertaken by the folks at Sony/Legacy in recent years. Some lucky stiff gets to rummage through the company vaults filled with classic recordings and decide what albums deserve to be reissued and what tracks make up the indispensable recordings of an artist's career. It must be a dream job.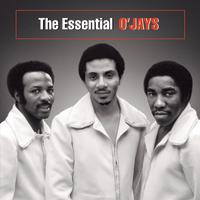 The Essential series is one of my favorites, and there are several new additions already this year that deserve to be in your CD collection. The Essential O'Jays chronicles the five-year chart-topping run of Philadelphia's greatest soul trio. Opening up with the incomparable "Back Stabbers" from the summer of 1972 ("What they do!"), it's a 16-song look back at an era when producer/songwriters Kenny Gamble and Leon Huff added a message of love and social awareness to funky riffs, gritty vocals and a danceable disco beat, producing some of soul music's finest moments. No pop music library is complete without "Love Train," "For the Love of Money," and "I Love Music," and this is the place to get those songs and more in magnificently remastered audio clarity.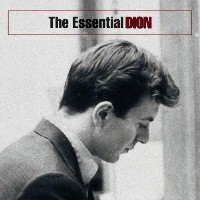 Dion DiMucci put social consciousness into his music late in his career with the 1968 chart topper, "Abraham, Martin and John." But he'd been a rock-n-roll star many years before, one of the kings of the pre-Beatles era, both with his doo-wop group, the Belmonts ("A Teenager in Love"), and without. The Essential Dion takes up in 1961, after he'd gone solo, with "The Wanderer" and "Ruanaround Sue," each of which is two minutes and forty seconds of pure pop-rock perfection. It includes less-remembered but no less popular sides like "Donna the Prima Donna" and "Ruby Baby," and shows why Dion deserves his place in the Rock and Roll Hall of Fame.
A sticker on the cover of The Essential Pete Seeger proclaims it to be "a radically important collection of songs from the father of folk music." An audacious boast, but hard to argue with, considering he wrote or co-wrote "If I Had a Hammer," "Where Have All the Flowers Gone," "Turn, Turn, Turn," "The Bells of Rhymney" and "We Shall Overcome," all of which are included here. There's also The Weavers' hit version of "Goodnight Irene" from 1950, and the song that got The Smothers Brothers Comedy Hour cancelled in the spring of 1969, "Waist Deep in the Big Muddy." "Talkin' Union" provides a rare glimpse of the music he was making with the Almanac Singers in the early 1940s ("if you wait for the boss to raise your pay, we'll all be a-waitin' til judgment day").
Be forewarned that Peter, Paul & Mary and The Byrds covered some of these songs in much more radio-friendly versions, and Seeger's penchant for sing-alongs can grate on the live tracks. Nonetheless, the 86-year old folk icon is a genuine hero whose life and music serve as worthy role models. Ironic that, for this performer whose career was built on sharing music with anyone and everyone, the copy-control technology embedded in the disc prevents it from being added to your iPod's library.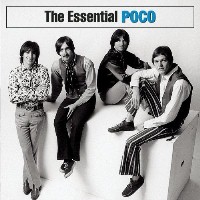 Poco never claimed to write songs with deep social meaning, but they sure could take a sad song and make it sound happy. They were also the best of the original country/rock pioneers. To encapsulate their best work into one disc is nigh on impossible, and The Essential Poco doesn't come close. But it does serve as an interesting introduction to one of the bands without whom modern country music would not exist.
Richie Furay and Jimmy Messina formed the band when Buffalo Springfield splintered in 1968, and what a sound they concocted, with sweet high harmonies, cleverly conceived lyrics, Rusty Young's inventive pedal steel guitar work and a joyfully rockin' rhythmic foundation. Classic cuts like "Pickin' Up the Pieces," "You Better Think Twice," "Just For Me and You" and "Good Feelin' to Know" are nonpareil in the genre, and the band's late-'70s hits, "Crazy Love" and "Heart of the Night" hold up very nicely. The three tunes from the 1989 reunion album are a waste of space, though, and for the true connoisseur, 1990's two-disc The Forgotten Trail is the real essential collection of Poco's finest moments.
copyright © 2005 Port Folio Weekly. Used by Permission.