I am the first to acknowledge that I am no longer hip (if I ever was) and that I am the last to pick up on the latest and the greatest these days. Nonetheless, I think I have spotted a hot new trend---though can it be hot or new if it pertains to old music?
I'm talking about multi-media box sets, mixing CD and DVD formats in the same box. As best I can tell, this is a new phenomenon, and the folks at Columbia and Epic (now under the Sony umbrella) have some great ones out just in time for holiday gift giving.
I bought Born to Run on September 1, 1975. I had graduated from college that spring and was about to begin teaching 8th grade U. S. History in my hometown, Suffolk. I had discovered Bruce Springsteen two years earlier but I was not prepared for the full bore blast of rock and roll that awaited me when I took the shrinkwrap off the record and placed it on my turntable.
With his first album, Greetings from Asbury Park, Springsteen's name was added to a long list of "new Dylan" wannabes. His next album, The Wild, the Innocent and the E Street Shuffle, added some horn-embellished Van Morrison soul music to the mix. Both were full of wicked and witty wordplay that created characters, either real or imagined, that brought the Jersey shore to life in a mythical manner that even a small-town Virginia dreamer could relate to.
Born to Run upped the ante considerably. The key songs were still packed with lengthy lyrical narratives, but the power of the arrangements blew the roof off an era whose pop music was beginning to sink into corporate-controlled disco homogenization. To celebrate the thirtieth anniversary of this epochal release, Sony has put out a combo CD/DVD set featuring a crisply remastered version of the LP itself, a two-hour concert video recorded at the Hammersmith Odeon in London back in 1975, and a documentary DVD called "Wings for Wheels: The Making of Born to Run."
It's about time Born to Run got the updated remastering treatment; if you already have it on CD, throw that copy away and get this one. You won't believe the difference. The live concert footage is riveting: here's why Bruce was "the Boss;" here's what rock and roll was, and occasionally still is, all about. Watching it made me young again, at least for a couple of hours.
As much as I love having the album in a bright new audio transfer, and getting a video memento of Bruce and the boys live in their prime, the most interesting facet of this set is Disc 3, the "making of" documentary. It is one of the most insightful programs I've seen about the lengthy process of making a classic rock album. Featuring interviews with all the players, musical co-conspirators and studio wizards involved in the project, "Wings to Wheels" presents personal remembrances that embody the remembrances of a whole generation.
And Bruce himself sums up the essence of his masterpiece: "Born to Run has got that feeling of that one endless summer night…It could all be taking place in the course of one evening in all these different locations."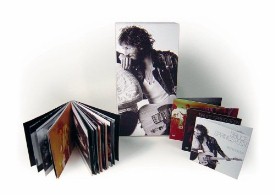 I don't think Billy Joel ever got the fawning hero-worshipping respect that his labelmate from New Jersey received, but I imagine he has sold a lot more records. He has certainly had more radio hits than the Boss. With his new box set, My Lives, Billy the Kid is emptying out the garage and opening up his closets. This is not the definitive Billy Joel collection that the name and songlist might suggest. Most of the songs you want are here, but many are presented in alternate takes, live concert recordings and demo versions.
For example, Joel's breakthrough song "Piano Man" is included, but it's a poorly recorded demo track, with the piano barely audible and the voice engulfed in the worst reverb you've ever heard. The demo of "Miami 2017," though, is revealing in its man-at-the-keyboard simplicity. And who could've imagined "Only the Good Die Young" as a reggae tune? Well, Billy and the boys gave it a whirl as such, and it actually ain't bad.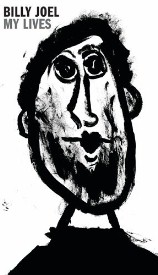 The four audio discs are arranged chronologically. The first disc opens with a couple of home recordings by his teenage band, The Lost Souls, then segues into two tracks by The Hassles, a band whose records were interesting but unnoticed. I am probably the only guy you know who ever owned an album by The Hassles (Hour of the Wolf), but at the time I kinda liked their blend of soul, jazz and psychedelia. I was not much on Attila, though, the one-album organ/drum duo that he put together after The Hassles, represented by one wild jam here.

In the "Piano Man" days, Billy Joel reminded me of Harry Chapin, and several of the early tracks amplify that comparison; listen especially to the previously unknown "Oyster Bay." It's fun to hear demos where he hasn't written all the lyrics yet---he's humming along just like you and I do when we can't remember the words---and it's enlightening for fans to hear stuff as its being developed. The live tracks are generally quite good, the covers of Beatles, Dylan, Elvis and the Isleys telling you where his musical heart lies.

The DVD captures Joel and band live in Frankfurt, Germany, during the River of Dreams tour in 1993. His band is every bit the equal of Springsteen's E Street Band, and the show is hot. And in contrast to the Born to Run booklet that is all pictures, the 60-pager in My Lives is centered around a perceptive biographical essay by Anthony DeCurtis filled with quotes from the piano man himself.

-

Bruce Springsteen and Billy Joel were popstar icons of the '70s and '80s, and as such they benefited from the peak years of record buying, racking up sales numbers previously unimagined. They were both heavily influenced by a man who called himself Dylan from Hibbing, Minnesota. So was Donovan Leitch from Glasgow, Scotland. Though he's only three years older than Bruce and Billy, Donovan was topping the record charts while they were still high school dreamers.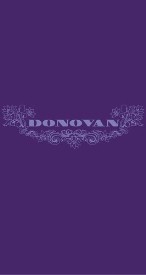 With his first recordings in 1965, he was called "the English Bob Dylan." And on those first couple of albums, there really was quite a similarity, though it may have had as much to do with their mutual fascination with, and mimickry of, Woody Guthrie. But by the time most American teenyboppers heard him, Donovan had moved far beyond folkie copycatting and created his own psychedelic world. "Sunshine Superman" topped the charts in the fall of 1966 with a sound that was totally unique. When "Mellow Yellow" followed three months later, the template was laid and Donovan was off on a four-year run as the ultimate hippie troubadour.

Try for the Sun: The Journey of Donovan spreads 60 songs over three CDs, and delivers everything you could possibly dream of from this one-man fountain of idealism. Most people today may not be aware of how deeply he was enmeshed in the thick of late '60s pop culture, traveling with The Beatles to India, singing and writing songs that still conjure up that short-lived era of peace, love and flowers, all the while childlike in his innocent persona.

Rather than a concert video, this set has a 40-minute DVD documentary travelogue filled with simple, mystical music and gentle dream-like images filmed while sailing among the Greek isles in 1970. It's a period piece for sure, whimsically out of date with the world as it exists thirty five years later. But, like the Springsteen concert, it has the ability to take those of us who still remember back to a different, more hopeful place.

-

Traffic's time in the spotlight overlapped somewhat with their fellow British Isle pal, but they never had a hit single and probably didn't even sell all that many records. Leader Steve Winwood became a blow-dried hitmaker in the '80s, but he never matched the experimental excitement of his old band.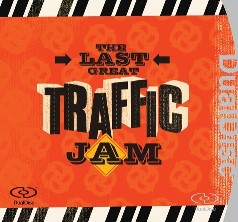 Winwood reunited with drummer/singer Jim Capaldi in 1994, and went back out on the road for a five-month tour of the States playing the old Traffic repertoire, and the two-disc CD/DVD hybrid, The Last Great Traffic Jam, captures the results. Unlike the other three sets referenced here, this one isn't in a box, but it is available in two formats---a "Dual Disc" set with one CD and one CD/DVD "dual disc," with audio on one side and video on the other; it's also available as a straight DVD release.
This doesn't capture Traffic in its commercial prime, and founding member Chris Wood, whose sax and flute contributed greatly to the group's distinctive sound, had died a decade earlier. But it is a surprisingly strong performance, with Steve Winwood singing as well as he ever did (which is damn good), and the band itself, featuring some new blood, actually playing better than it did in its heyday. In fact, I saw Traffic a few times in the early '70s, and they did a lot of aimless noodling back then. This time around, it's a tight, though jam-packed, outing that covers material from throughout the band's seven-year run.
copyright © 2005 Jim Newsom. All Rights Reserved. Used by Permission.