Todd Rundgren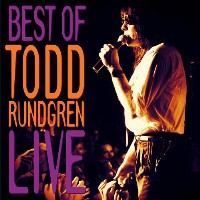 Best of Todd Rundgren Live
Sanctuary
Who: A wizard and one-time true star
Sounds like: A great concert
Is it any good? When he put out Something/Anything back in 1972, Todd Rundgren looked like he was on his way to super-stardom. But like Neil Young, he chose to veer off the main highway and explore the backroads of his musical imagination. Through the years, though, in the midst of albums both esoteric and electronically experimental, he stuck in some great pop tunes that occasionally slithered into the public consciousness. And while his persona became that of the mad scientist cooking up strange studio concoctions, he continued to perform live in various incarnations. With this CD, the Runt gathers together 13 performances from 25 years of live shows including straightforward renderings of "I Saw the Light" and "Can We Still Be Friends," a Steely Dan-ish reworking of "Hello It's Me" and a smoking "While My Guitar Gently Weeps." It's an enjoyable overview of the highlights of a remarkable, if often frustrating, music man's history.
_______________
Hendrik Meurkens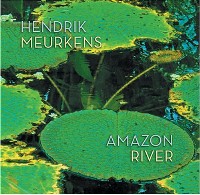 Amazon River
Blue Toucan
Who: German harmonica virtuoso
Sounds like: Toots Thielemans visiting Brazil
Is it any good? "I feel my obligation is to try to create something of real beauty." With that comment in the liner notes, Hendrik Meurkens boldly states his intentions, and on this album he delivers with the help of an all-star cast of accomplices. Brazilian singer/guitarists Dori Caymmi and Oscar Castro-Neves lend their talents and give legitimacy to the German harmonicat's dreamy travelogue, and Cuban-born clarinetist Paquito D'Rivera guests on two of the best arrangements, "Lingua de Mosquito" and "The Peach." Working with a setlist that includes four Jobim tunes, four originals and a couple from the pen of Caymmi, Meurkens conjures up images of his hero, jazz harmonica legend Toots Thielemans, hanging out on a beach in Rio on a lazy Sunday afternoon. This ain't no carnevale, this ain't no Latin disco, but it is a gorgeous gander at the mellow side of Brazilian music.
copyright © 2005 Jim Newsom. All Rights Reserved.