---

PortFolio Weekly
September 27, 2005
Recordings
by Jim Newsom
Joe McBride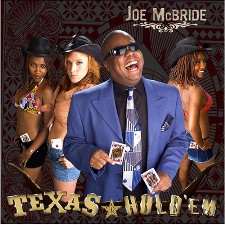 Texas Hold'Em
(Heads Up)

Who: blind Missouri-born contemporary jazz pianist

Sounds like: pleasantly unobtrusive pop-jazz

Is it any good? This is the modern version of CTI-style jazz, incorporating all the tricks that weren't around back then, like synthesized horn backings and programmed beat box rhythms. It's much simpler than those classic '70s records, though, so it won't have the same type of staying power. Nonetheless, McBride is a good keyboard player, and this outing rises above the generic. Though I am not normally a fan of programmed drum tracks, the music McBride creates here is listenable, enjoyable and at times downright funky in a polished kind of way. There are no rough edges, but there are real trumpet and saxophone leads amidst the fake synth beds, and the melodic lines are pretty nice. Includes the first smooth jazz version I've heard of "In-a-Gadda-da-Vida" and a couple of soulful old-school vocals.

copyright © 2005 Jim Newsom. All Rights Reserved.
---