Kevyn Lettau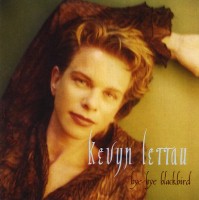 Bye Bye Blackbird
(MCG Jazz)

Who: German-born American jazz chanteuse.

Sounds like: Flora Purim with better English pronunciation

Is it any good? Oh yes. Under the guiding hand of guitarist/arranger Dori Caymmi, Lettau has assembled her first collection of standards, with a Brazilian accent. Yellowjackets pianist Russell Ferrante adds a '70s touch on the title track with old school Fender Rhodes electric piano, and tinkles the ivories tastefully throughout. Lettau's timbre and phrasing on this mostly-ballad outing are impeccable, whether singing Cole Porter's "It's Delovely" with just bass accompaniment, covering Kermit the Frog's "Being Green," or pulling the sultry soul from deep within Ellington's "Sophisticated Lady." She deserves to rise to the top of the crowded female jazz vocalist field, and if this album gets a fair hearing, she will.

----------

Dr. John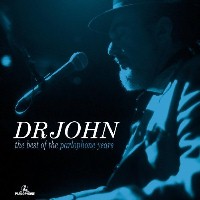 The Best of the Parlophone Years
(Blue Note)
Who: The gris-gris man from N'Orleans
Sounds like: Dr. John
Is it any good? To most of us, the good doctor has become the musical embodiment of the voodoo funkiness and secret mysteries of the Crescent City. Each time he's come up for the Bayou Boogaloo, his performance has conjured up a temporary French Quarter in the middle of Town Point Park. If you want to know what he's been up to in the recording studio for the last seven years, this CD has all the answers: 15 tracks from four albums plus a couple of previously unreleased numbers. There are only two from the masterful Duke Elegant, so you still need that one, but the mix of jazz, funk, blues, R&B and cocina criola is full of delicious delights. Dig the Doc trading verses with Randy Newman on "I Ate Up the Apple Tree," B.B. King pitching in on "Hen Layin' Rooster," the funkification of Ellington on "It Don't Mean a Thing" and "I'm Gonna Go Fishin,'" and the sweet soul groove of "Careless Love."
----------
Eddie Palmieri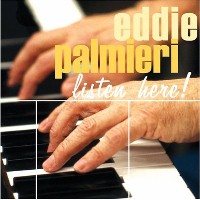 Listen Here!
(ConcordPicante)
Who: Latin jazz master
Sounds Like: Hot! Hot! Hot!
Is it any good? If you like your jazz spiced up with a heavy dollop of Latin salsa, pianist Palmieri's latest has just the right blend of seasonings. Perhaps the most intriguing aspect of his recipe is the variety of rhythms and textures he employs here, making this much more captivating than one of those fiery Latin albums that burns at the same fever pitch from beginning to end. Palmieri's regular horn section is tight and right on the large ensemble numbers, and guest soloists Regina Carter and Michael Brecker are especially noteworthy. As for the leader, he lays down those unmistakable Caribbean piano patterns like no one else, then steps back for a trio of softer small group settings that reveal his pensive, introspective side.
----------
Najee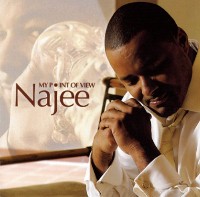 My Point of View
(Heads Up)
Who: One of the best selling instrumentalists of the late '80s & early '90s
Sounds Like: Generic smooth jazz
Is it any good? Najee was one of the first stars of the "quiet storm" and smooth jazz radio formats beginning with his first release, Najee's Theme, in 1986. Briefly straying from the formulaic, he made one pretty good record ten years ago called Songs From the Key of Life, putting a light jazz spin on Stevie Wonder's mid-'70s album of similar name and actually improvising around Stevie's great melodies with a mix of flute and various saxophones. This new release starts off promisingly, with a funky but pre-programmed "Sidewayz" that features a tasty flute lead. After that, it quickly degenerates into boringness with fake drum tracks, guest vocalists, uninspired melodies and generic soprano sax noodling. If you're wondering why the local smooth jazz station no longer exists, one listen to this will give you the answer.
copyright © 2005 Jim Newsom. All Rights Reserved.