---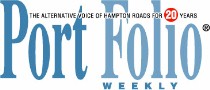 PortFolio Weekly
January 13, 2004
Recordings
by Jim Newsom
NEW RIDERS OF THE PURPLE SAGE
New Riders of the Purple Sage (Columbia/Legacy)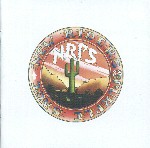 Twenty years into the CD era and record companies are still combing through their vaults for records to reissue and never-before-heard tracks to release for the first time. Over the last couple of years, the folks at Sony have been among the best at unearthing and cleaning up their labels' vast back catalog of rock, pop and jazz. There are some real gems in there.

New Riders of the Purple Sage were originally thought of as an offshoot of the Grateful Dead. In fact, NRPS had spent two years as the opening act for the Dead when their eponymous debut appeared in the fall of 1971. Dead Head Jerry Garcia was actually a full-fledged member of the band on pedal steel and banjo, having hooked up with Riders founder John "Marmaduke" Dawson while hanging out in local San Francisco area coffeehouses.

Not surprisingly, the music on NRPS sounds a lot like the Dead on Workingman's Dead and American Beauty. The vocal harmonies, Garcia's instrumental accompaniment, the acoustic country tinge to the tunes---it's all of a piece, and mighty fine. Dawson's songwriting is tight, defining early '70s hippie country rock as succinctly as anyone.

Former underground FM listeners with their brain cells still intact may remember hearing the eight minute "Dirty Business," a ballad laced with Garcia's psychedelic fuzz-toned pedal steel guitar work. The catchy opener "I Don't Know You" is one of those tunes that you find yourself humming days later. "Glendale Train" sounds like a traditional song that came straight out of the Wild West.

It may be that you had to be there to appreciate the New Riders of the Purple Sage. I was. And it sounds sweet to me.

__________________________

THE BEATLES
Let It Be…Naked (Apple)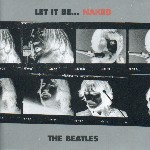 Paul McCartney's original concept for the album that would be called Let It Be was to bring the four Beatles together to "get back" to their rock and roll roots and record the way they had on their early records, live without overdubs. The plan was to film the rehearsals and recording sessions for possible TV broadcast, with a climactic live performance at the end of the sessions.
When the boys came together in January, 1969, to begin work on a sound stage at Twickenham Film Studios, things immediately began to go awry. The tension and internal disarray was captured on camera, and the whole project ended up a mess. The group did perform on the roof of their Apple headquarters on January 30th, in what would turn out to be their final live performance.
All through 1969, I remember reading about an album to be called Get Back. Rolling Stone reported that the album would be encased in a wooden box. In the summer, "Get Back" and "Don't Let Me Down" were released as a single that quickly went to #1. But no album appeared.
In October, Abbey Road was issued, made up of later sessions done that summer. Let It Be finally came out in May of 1970, just as McCartney announced that he was quitting the band. Producer Phil Spector had sifted through 29 hours of tape, doctored a few of the tracks with strings, horns and sweeteners, and pasted together the album we've known these 33 years.
Now comes a closer approximation of what The Beatles probably had in mind. For Naked, Spector's overdubs have been removed and a couple of alternate takes selected to give us a new look at an old classic. The running order is totally different ("Get Back" opens the new one, closed the original) and "Don't Let Me Down" replaces two minor pieces of filler, "Dig It" and "Maggie Mae." There are differences in familiar tunes: "Get Back" ends before you think it should; the orchestra-less "The Long and Winding Road" has a more soulful feel, and McCartney sings "you'll always know the many ways I've tried" instead of "you'll never know." The horns are gone from "Let It Be" and there's a different guitar solo in the middle and over the coda. "I Me Mine" and "Across the Universe" are stripped of Spector's overdubs. All of the songs are crisper, brighter, but most of the disc consists of the same takes used in Spector's original assemblage.
I do miss the between-song chatter and silliness of the original album. And truth be told, I'm still not used to "Road" without the overblown orchestration and Paul's "do-do-do-do" at the end. (I'll get used to it, believe me!) Nonetheless, Let It Be…Naked is a compelling addition to the legacy of rock and pop music's greatest band.
copyright © 2004 Port Folio Weekly. Used by Permission.
---