---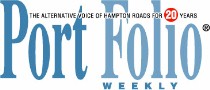 PortFolio Weekly
April 27, 2004
The Joy of Making Music
by Jim Newsom
Listen to "The Story of Love," one of a half dozen originals mixed in amidst blues and jazz standards on Barbara Martin & Mac Walter's new CD, Touch the Sky, and you will be instantly hooked. It's a song at once familiar, yet fresh, intelligent and engrossing. On that tune, Martin's voice brings to mind the vocal timbre of Mary Chapin Carpenter, but the soft all-acoustic guitar setting and Walter's harmonies create a sound unlike any other you're likely to hear this year.
Barbara Martin has released four other CDs since 1993. Her second, Between White and Black, mimicked Carpenter's successful semi-electric formula of the early '90s, but she's always been best in an unamplified setting. Touch the Sky is her most stripped down outing to date, and it's her finest, thanks in no small part to the guitar wizardry of her musical partner Mac Walter. He is quite simply an amazing picker.
The duo will be in Hampton Roads Saturday night for a concert at the Virginia Beach Central Library under the aegis of Tidewater Friends of Folk Music. Martin is a familiar face to local folkies, having come down from her home in Staunton many times in recent years for concerts, workshops, and programs on the history of jazz and blues in local schools. In a review of her first album, A Matter of Time, I wrote that she "is a very attractive singer, rootsy and bluesy one minute, sweet and tender the next." That description still applies.
Mac Walter is a master of the acoustic guitar, a role model to would-be players in his virtuosity on the instrument. Citing influences ranging from Wes Montgomery to Django Reinhardt to Frank Zappa, he is one of those rare musicians who can do it all while still retaining his own distinctive voice.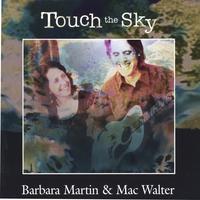 The new disc whets the appetite for Saturday's live performance. It is an incredible showcase for the strengths these two possess, spotlighting the joy they obviously share when making music together. Their take on Irving Berlin's 80-year old "Blue Skies" is so inventive that it sounds like a new song. Walter reminds me of bluegrass/"new acoustic" great Tony Rice in the fluidity and imagination of his playing, and his solo run through "There Will Never Be Another You" would put a smile on Charlie Byrd's face. Martin digs out her best blues chops on Sippie Wallace's "You Got to Know How" and her own "Big Bad Wolf Blues," and gives us humorous glimpses of everyday life on "Existential Blues" and "Rise and Shine Angel."
From the opening walking bass line, hot club licks and Ella-like scatting of "Them There Eyes" to the set closing Maria Muldaur-meets-Michael Hedges treatment of Marvin Gaye's "What's Goin' On," this is music to savor again and again. Saturday night's concert is one not to be missed.
For information or ticket reservations, call Tidewater Friends of Folk Music at 626-3655.
copyright © 2004 Port Folio Weekly. Used by Permission.
---