---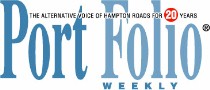 PortFolio Weekly
August 10, 2004
Jazz Recordings
by Jim Newsom
Bob Mintzer Big Band
Live at MCG with Special Guest Kurt Elling
(MCG Jazz/Telarc)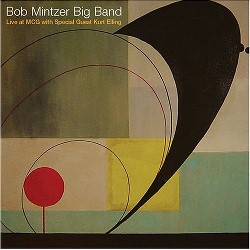 I wish we had something like Pittsburgh's Manchester Craftsmen's Guild around here. The Guild is a "multi-discipline, minority directed, center for arts and learning" that uses the arts as a basis for educating and inspiring urban youth while preserving and promoting jazz and the visual arts.
I became aware of the organization through its MCG Jazz recordings distributed by Telarc. Since 1987, the facility's 350-seat concert hall has hosted concerts by many of the greats of jazz. Because the facility is outfitted with state-of-the-art audio and video recording capability, and thanks to the excellent acoustics of the room, MCG has been able to produce some of the finest CDs of recent years. Two new MCG/Telarc releases are already on my "Best of 2004" list.
Bob Mintzer is best known as saxophonist and composer for the Yellowjackets. However, he's also made quite a mark with the series of big band recordings he's led over the last twenty years. He has brought the big band sound into the modern era with his intriguingly original charts as well as his tributes to John Coltrane and Count Basie.
The new Bob Mintzer Big Band disc, Live at MCG with Special Guest Kurt Elling, is just what the title implies---the saxman leading a 16-piece big band made up of some of the best players around, with Kurt Elling lending his unique vocal touch to three of the tracks. The setlist combines Mintzer originals from both his big band and Yellowjackets songbooks with a touch of Herbie Hancock, a dash of Basie, and a beautiful Elling rendering of the standard, "My Foolish Heart."
There's Latin funk, straightahead blowing and lyrical balladry aplenty on this magnificent recording. If you think big bands are dead, think again---In Bob Mintzer's hands, the art of the big band is stronger than ever, and the impeccable crystalline MCG sound captures every nuance.
Herbie Mann/Phil Woods
Beyond Brooklyn
(MCG Jazz/Telarc)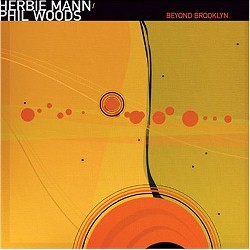 If you know me, you may know that Herbie Mann was my primary inspiration in learning to play the flute. I literally taught myself by listening to his records, and my own style undoubtedly owes a great deal to his. When he passed away last summer after an extended bout with prostate cancer, the music world lost one its most entertaining, eclectic and exploratory performers.
Among the many Mann recordings in my record collection is one I got thirty years ago called Be-Bop Synthesis, a reissue of a 1957 album featuring Herbie and alto saxophonist Phil Woods that had been titled Yardbird Suite when first released on the Savoy label. A couple of months before his death, Mann reunited with Woods for his final recording session at the MCG. The result is a fitting farewell.
Beyond Brooklyn is generally a more lowkey outing than Herbie's hitmaking days of the '60s and '70s, but his flutework is unmistakably identifiable, and the frontline blend is sweet indeed. Woods picks up his clarinet for a couple of tracks and trombonist Jay Ashby augments the sound on three cuts. Two different rhythm sections are employed and Herbie pulls out his alto flute in several places, adding to the broad palette the guys explore here.
There's a run through Charlie Parker's "Au Privave," a gentle glide across Jobim's "Caminhos Cruzados" and a Parisian feel to Mann's "Another Shade of Blues." The clarinet/flute/trombone lead on Ellington's "Azure" is gorgeous, and the Hungarian folk melody employed for "Jelek" has a bouncy feel reminiscent of Mann's Turtle Bay days.
The disc closes with a very mellow "Time After Time," the final tune Herbie Mann ever recorded. It's a gentle goodbye to an old musical friend.
copyright © 2004 Port Folio Weekly. Used by Permission.
---