---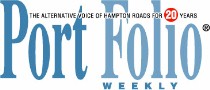 PortFolio Weekly
September 7, 2004
Alone with a Guitar
by Jim Newsom
When he appeared at the American Theater in July, Arlo Guthrie compared songwriting to fishing: You sit by the stream with your hook in the water as the songs swim past, hoping to catch the good ones. Some get thrown back, some are keepers. Some songfishers are more successful than others, and some are forever talking about "the one that got away."
Arlo said very few got past Bob Dylan, that he obviously used the right bait and the right rod to reel in the good songs. He laughed as he noted that you never wanted to be downstream from Dylan---there'd be nothing left to catch.
Dylan's reputation as the greatest "songfisher" of his generation is built on the songs he wrote in his early years in the limelight. From his arrival in New York City in 1961 until his motorcycle accident in 1966, his prodigious output was utterly amazing. This is the Dylan that influenced countless numbers of young people to learn to play the guitar and sing their own songs.
I taught myself to play guitar from a Bob Dylan songbook, one that had most of the songs he'd written up through 1965 including ones he never issued on record. Like many, I went through a period of Dylan-worship, even going to New York to be another "New Dylan," playing on the same stages he'd played on, and singing for spare change and subway tokens on the street corners of Greenwich Village.
But I didn't go to his concert at the NorVa earlier this year because I didn't want to be disappointed. The last couple of times I've seen him, he was OK-only OK ---and his recordings of the last 25 years have left me flat. He's a living legend but he's past his creative prime.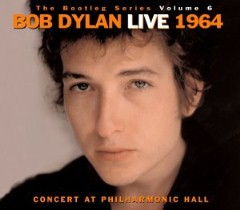 The recently released two-disc set, Live 1964 (Columbia/Legacy), is another thing entirely. It's Dylan in his prime, singing the music that captured the attention of an entire generation. Here he is, alone with his guitar and harmonicas at New York's Philharmonic Hall on Halloween night, 1964. It's a reminder that once upon a time, popular music could be passionate, pertinent, powerful.
Kicking off with "The Times They Are A-Changin'," Live 1964 gives us a complete Dylan concert five months before he would turn the pop music world upside down with the electrified Bringin' It All Back Home. Sprinkling three tunes that would first appear on that album with a sampling of his earlier works, he had the audience laughing, cheering, and sitting in rapt attention, hanging on his every word. When he couldn't remember the opening line of "I Don't Believe You," they fed it to him.
"Talkin' John Birch Paranoid Blues" is here, the song that CBS asked him not to sing on The Ed Sullivan Show only to have Bob reply "no thanks, then." Another unreleased topical lyric of the day is "Who Killed Davey Moore?" with its classic folksong structure rattling off a list of "you can't blame me at all" culprits. And there's the rock-n-rolly "If You Gotta Go, Go Now (Or Else You Gotta Stay All Night)" showing his silly side: "It ain't that I'm wanting anything you never gave before/It's just that I'll be sleeping soon, it'll be too dark for you to find the door."
The first set includes the unreleased material, five well known tunes from his then-existing catalog, and introduces "Mr. Tambourine Man," "Gates of Eden" and "It's Alright, Ma (I'm Only Bleeding)." Set two ranges from the humor of "Talkin' World War III Blues" to the heavy message of "The Lonesome Death of Hattie Carroll," plus songs he wrote that became hits for others ("Don't Think Twice, It's All Right" and "All I Really Want to Do"). Joan Baez joins him for three duets and a beautiful solo vocal on the traditional "Silver Dagger."
As revelatory as the live performances of his classic repertoire are the between-song patter and off-the-cuff asides. He played the shy waif well, but he was in full command of the stage and the crowd. To fully appreciate Bob Dylan, Live 1964 is an essential component of any record collection.
- - - -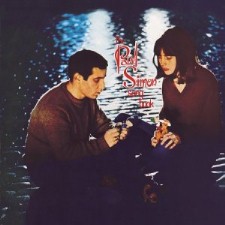 While Bob Dylan was setting the music world aflame with his politically charged topical tunes and heretofore unimagined love songs, New York native Paul Simon was fishing nearby, inventing his own personal brand of folk-oriented songs. He and his partner Art Garfunkel began singing those songs and others around the Village in late 1963, and their first album, Wednesday Morning, 3 AM, was released two weeks before the Dylan concert documented on Live 1964.
But S&G's initial effort met with a decided lack of attention upon its release, and Simon moved to London. While there, he continued to grow as a songwriter and in the summer of 1965, he recorded this batch of originals all alone with his guitar.
Ironically, at about the same time, producer Tom Wilson was in New York doctoring "Sounds of Silence" from the all-acoustic Wednesday Morning by adding drums, bass and electric guitar unbeknownst to Simon or Garfunkel. When Columbia put out the resulting track as a single that fall, the newly rocked up folk song began a climb up the charts that ended at number one in January, 1966. In the meantime, the record company rushed the duo into the studio to record an accompanying album, and Paul Simon's English record got lost in the shuffle.
Fortunately, the CD era has rescued The Paul Simon Songbook(Columbia/Legacy) from the dustbin of history. It's always interesting to hear songs in their rawest form, performed by the songwriter alone with his instrument, and Paul Simon's songs sound just fine that way. "I Am a Rock," which would be the duo's second hit single, has just as much force and perhaps even more poetic potency in this solo version.
"Leaves That Are Green," "A Most Peculiar Man," "April Come She Will" and "Kathy's Song" would anchor the Sounds of Silence LP and the duo's live performances. "Flowers Never Bend with the Rainfall," "Patterns" and "A Simple Desultory Philippic" would appear on Parsley, Sage, Rosemary and Thyme. Though you may miss those angelic Garfunkel harmonies from the later arrangements, these original unadorned takes serve to amplify the lyrical songwriting mastery of Paul Simon.
copyright © 2004 Port Folio Weekly. Used by Permission.
---