---

PortFolio Weekly
December 9, 2003
Winter Music Issue: Jazz CD Reviews
by Jim Newsom
JIMMY COBB'S MOB
Cobb's Groove (Milestone)
As the sole surviving member of Miles Davis' Kind of Blue lineup, Jimmy Cobb's place in jazz history is assured. But unlike some of his cohorts on those sessions---Bill Evans, John Coltrane, Cannonball Adderley---Cobb went on to carve out a fairly lowkey musical career over the next four decades as a sideman but seldom as a leader. His discography is massive and impressive, but where his successor in the Davis band, Tony Williams, was a ferociously outgoing and flamboyant drummer, Cobb set a standard for restraint and musicality that remains his hallmark today.

And today, at the age of 74, Cobb leads this fine multi-generational working band of talented jazz masters. 36-year old guitarist Peter Bernstein has a music degree from the New School in Manhattan, catching Cobb's eye when the drummer was teaching there in the early '90s. Acoustic bassist John Webber came to the Mob through his friendship with Bernstein. Pianist Richard Wyands is from Cobb's generation, having played his first record date in 1946. Guest saxophonist Eric Alexander, 35, has been building a reputation for himself over the last twelve years, since finishing second to Joshua Redman in the prestigious Thelonious Monk Institute saxophone competition.

Cobb's Groove is a mellow hard bop showcase for Cobb and his bandmates. Five of the nine tunes come from within the group, and the closing "Simone" is a gently swinging waltz from the songbook of Chesapeake resident (and Basie alumnus) Frank Foster. The players spend the whole session in the zone, with Alexander exploring the full range of his tenor sax and Bernstein consistently turning out lyrical, melodic guitar solos.

This is classy music from the center of the acoustic jazz mainstream, timeless, tasteful and truly satisfying.

________________________

JACO PASTORIUS BIG BAND
Word of Mouth Revisited (Heads Up)
Jaco Pastorius and Stanley Clarke totally reinvented the role of the electric bass in rock and jazz music in the 1970s. When Clarke appeared with Chick Corea's electric version of Return to Forever in 1973, he was a revelation to hear. But three years later, Jaco Pastorius joined Weather Report and promptly took the idea of elevating the bass guitar from the rhythm section into the front line several thousand steps further.

Clarke has spent most of the last two decades making movie soundtracks and smooth jazz, but Pastorius was killed outside a bar in 1987, a 36-year old victim not only of a beating but of his own bipolar disorder coupled with drug and alcohol abuse. Although he was literally a street person at the time of his death, Jaco has posthumously risen to the level of instrumental god, the Jimi Hendrix of the bass.

The Jaco Pastorius Big Band is a tribute band led by Peter Graves, who was Jaco's bandleader in the early '70s in Ft. Lauderdale, the bassist's hometown. Word of Mouth Revisited brings together a bunch of his bass-playing disciples, giving each a track or two to pay homage in the context of big band arrangements. What is most striking is not the fancy bass playing, but the strength of Pastorius' compositions. These tunes hold up well, standing up to the test of time and working nicely as big band material.

The all star bass players, guys like string poppin' Newport News native Victor Wooten, Yellowjacket's Jimmy Haslip, superstar producer Marcus Miller and latter-day Weatherman Victor Bailey, are good and all, but in this situation their hot licks serve primarily to emphasize what an innovator Jaco was and how much of a debt today's electric bassmen owe him.

________________________

YELLOWJACKETS
Peace Round (Yellowjackets Enterprises)
'Tis the season and the four Yellowjackets are definitely in the mood to share it with us. Peace Round is a perfect blend of jazz and Christmas, bringing together the distinctive Jacket sound with holiday songs we know very well, both religious and secular. This is beautiful music that will hold up long after the gifts have been opened and the tree hauled to the curb.

Bob Mintzer's soprano sax tone matches the emotional mix of merriment and melancholy that characterizes this time of year. When he pulls out his tenor on "Have Yourself a Merry Little Christmas," memories of Christmases past flood into your consciousness. Russell Ferrante lays down the pianistic foundation well-known to YJ initiates, joining with bassist Jimmy Haslip and drummer Marcus Baylor to paint holiday pictures in that unmistakable Yellowjacket style while saluting some of their forefathers in the land of jazz.

The title track is an old English canon you'll recognize, done up a la Bill Evans. "God Rest Ye Merry Gentlemen" recalls Coltrane's "My Favorite Things." The band takes a straightahead stroll through "Winter Wonderland," then blends "Silent Night" and "In a Silent Way" into "In a Silent Night," conjuring up Miles and Zawinul in the process. Haslip's electric bass takes the lead on "Oh Little Town of Bethlehem" and Baylor's wife Jean adds her breathy vocal touch to "The First Noel."

Peace Round is a wonderful addition to the Yellowjackets catalog, offering fresh evidence that these guys are the best jazz ensemble actually working together as a real band these days. Although the CD is on next year's Heads Up release schedule, it's available this year exclusively online from www.yellowjackets.com.

________________________

COUNT BASIE AND HIS ORCHESTRA
America's #1 Band! (Columbia/Legacy)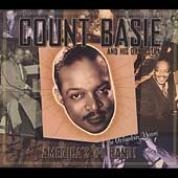 The Basie band resided in the top tier of the big band era, then outlasted most of its peers by continuing to develop and evolve long after that era had passed. This new 4-disc set captures the band during a peak period, 1936-1951, and includes small group sessions from the '30s and early '40s, octet recordings from '51, studio recordings of the full orchestra from the whole period, and live recordings that originated as radio broadcasts during the 1937-41 heyday of such programs.

This collection contains a treasure chest of incredible music and a fascinating 90-page booklet discussing the players, the music, the era and details of the recording sessions. Listening to the joy that fills these tracks, it's hard to believe there was a depression or world war going on when most of them were laid down. Obviously, the Count and his coterie offered an antidote to those troubling times. In the strange times in which we live, this music still provides a nostalgic escape. With the digital restoration and remastering, it sounds better than it did when it was first issued.

Bill Basie's distinctive touch on the piano, Lester Young's unmistakable saxophonic wanderings, Buck Clayton's trumpet leads, the rhythmic foundation laid down by Walter Page and Jo Jones, Jimmy Rushing's bluesy vocals, the orchestra's instrumental blend---it's too much to capture in mere words. You gotta hear it.

Listening to the BBC announcer introduce the band for America Dances, a radio program broadcast from these shores to our friends and allies in Great Britain, you are transported back to a different time in pop music and world history. And man, does it swing!

________________________

MILES DAVIS
The Complete Jack Johnson Sessions (Columbia/Legacy)

HEADHUNTERS
Evolution Revolution (Basin Street)

CHILDREN ON THE CORNER
Rebirth (Sonance)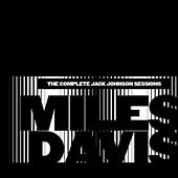 Miles Davis' A Tribute to Jack Johnson was a party record when I was in college in the early '70s. We'd put the 27-minute "Right Off" on the stereo and dance around the dorm into the wee hours. It was a groove that wouldn't quit, with a lengthy vamp built on the riff from Sly and the Family Stone's "Sing a Simple Song" in the middle. I couldn't believe I could get other people to dig Miles Davis.
Now we have this, the latest box set in Columbia/Legacy's superb Miles Davis retrospective series. Here we can listen to the component pieces that would come together as the two sides of the original album, plus outtakes and pieces released later on Live Evil, Big Fun, Get Up With It and Directions. It's a massive amount of material, and much of it is probably interesting only to completists. But for those who want to hear the raw tracks of Miles' post-Bitches Brew electric era, this is the place to go. The collection climaxes in sonically soaring remasterings of the original Jack Johnson album tracks.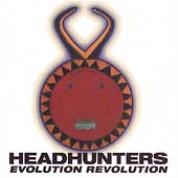 Headhunters and Children on the Corner are among Miles Davis' offspring of the early '70s fusion era. Headhunters first came together when Herbie Hancock decided to apply some of the lessons and techniques he'd learned and developed with Miles to his own music. The original Headhunters album was among the best selling jazz records of all time.
The current edition of the Headhunters is built around original percussionist Bill Summers, bassist Paul Jackson and drummer Mike Clark. Woodwind-toting Bennie Maupin, who played with Miles and Hancock's bands, is along for the ride as is original Headhunter drummer Harvey Mason. Evolution Revolution is a mixed bag, sounding more like Summers' other group, Los Hombres Calientes, than Hancock's Headhunters. Still, it's full of funk and rhythmic thrust, though the compositional quality doesn't compare to Hancock's '70s explorations.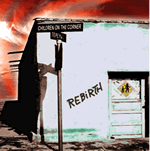 Children on the Corner brings together another batch of Miles Davis alumni from the same era. Michael Henderson was the bassist on the original Jack Johnson tracks, and Badal Roy's tablas can be heard on several cuts from the era. Saxophonist Sonny Fortune, drummer Ndugu Chancler and guitarist Barry Finnerty all spent time with Miles. The playlist on Rebirth includes "New York City Girl" and "Black Satin" from Davis' original On the Corner record, and the spirit of funk, rock and wild improvisation is reminiscent of those times.
For the real thing, though, you have to go to the source. The Complete Jack Johnson Sessions is the source, the culmination of a new kind of music first envisioned with Bitches Brew. While influential for a while, the music was uniquely of its time. This box set provides an in-depth look at musicians exploring new territory, pushing the boundaries and striving for new directions.
copyright © 2003 Jim Newsom. All Rights Reserved.
---