---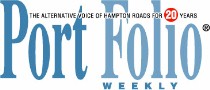 PortFolio Weekly
November 4, 2003
Inside the Animated Imagination of Tim Hagans
by Jim Newsom
Trumpeter Tim Hagans is a man of many musical colors. Originally labeled a hard bop stylist, he changed his image on the 1999 Blue Note release, Animation-Imagination, a groove-oriented outing that recalled Miles Davis' electric period. Next Monday, Hagans will be in town for a concert in Chandler Recital Hall at ODU with pianist John Toomey, bassist Jimmy Masters and drummer Howard Curtis. Considering the accompanists, one can assume Hagans will have his straighahead hat on. But you can't be too sure.
He talks about listening to bands like Led Zeppelin and Grand Funk Railroad as a teenager. (Do you recognize the band logo on his t-shirt in the accompanying picture?) But his musical tastes were even more eclectic than that.
"I was a big James Taylor freak, as well as Arlo and Woody Guthrie," he told me last week from his home in Levittown, Pennsylvania. "I learned how to play the guitar and read tablature. I was a big 'Alice's Restaurant' freak. I kind of went off on these little shoots and different branches. But at the same time, because I was playing the trumpet, I was listening to big bands."
Growing up in Dayton, Ohio, he had the opportunity to hear some of the biggest names in big band jazz.
"The big bands in the '60s and '70s were coming through Dayton pretty frequently," he says. "I could hear Buddy's band or Woody's band once every six months. There'd be Maynard, Stan Kenton, even Ellington and Basie. My parents loved big bands so they took me to these concerts and supper clubs."
His parents' musical tastes and listening habits contributed to his choice of instruments.
"My parents had Doc Severinsen records, audiofile type records. Also, Herb Alpert was around, you heard him all the time on the radio. I just liked the way the trumpet sounded on those kinds of records. I thought it was pretty powerful."
But unlike many horn players of his generation, he never apprenticed in soul or horn-implemented rock bands.
"By the time I started playing in, like, garage bands in high school," he recalls, "we tried to put together a small big band. One of the guys bought some stock charts, Glenn Miller and that kind of thing."
After studying music education for two years at Bowling Green State University, he started his professional music career in the mid '70s playing with Kenton's band. Friendships he made during a Scandinavian tour with Kenton led him to move there for five years, from 1977-82, where he played with other transplanted American musicians like Thad Jones. He still divides his time between the States and Europe, having served as artistic director of the Norbotten Big Band in Sweden for eight years. He also teaches at the Sibelius Academy, the only music conservatory in Finland.
Hagans has compiled an impressive discography of recordings with the adventurous saxophonist Bob Belden and folks like Joe Lovano, Yellowjackets, Marc Copland, Bob Mintzer's Big Band and Maria Schneider's Big Band. He's recorded four albums as a leader for Blue Note, and shared the bill with fellow trumpeter Marcus Printup on Hub Songs, a tribute to the great Freddie Hubbard that the All Music Guide called "one of the finest hard bop records of the late '90s."
He's especially proud of Animation-Imagination and its live followup, Re-Animation. Both were nominated for Grammy awards. Even more important, they capture the essence of Tim Hagans' musical vision.
"I've always maintained that if the rhythm is strong enough, you can play whatever weird stuff on top because people focus more on rhythm than melody. Where jazz pretty much lost people was where it was rhythmically complex and harmonically and melodically complex. So Animation was an experiment to see if we played real clear, definite dance-type rhythms, we could get away with playing our normal weird stuff on top of that.
"That's something I've thought about since I heard Bitches Brew and Blood, Sweat & Tears. There's a tune that's a little feature for Lew Soloff on Blood Sweat & Tears 3 called 'Lucretia's Reprise.' When I heard that, it was one of those life changing experiences. On that cut, he plays really amazing stuff, inside, outside."
He's looking forward to Monday night's concert at ODU.
"The other thing that I like doing is playing like we're gonna do with John's trio," he explains, "just straightahead blowing. We're going to play some of my tunes, hopefully some of John's tunes, some standards. I don't want to just become some kind of electronic weirdo."
copyright © 2003 Port Folio Weekly. Used by Permission.
---