---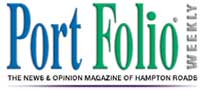 PortFolio Weekly
June 10, 2003
Summer Music: More CD Reviews
by Jim Newsom
Leo Kottke
Instrumentals: Best of the Capitol Years (Blue Note)
Instrumentals: Best of the Chrysalis Years (Blue Note)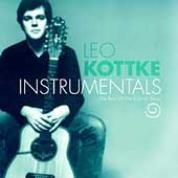 I'll never forget the first time I heard Leo Kottke's acoustic guitar virtuosity. It was the spring of 1971, my freshman year at Virginia Tech. One of the guys in my dorm was playing this record filled with incredible guitar picking that sounded like nothing I'd ever heard before. It was called simply 6- and 12-String Guitar. The album cover looked homemade, black and white pen and ink lettering with a hand-drawn armadillo in the middle. The liner notes told of a performer "born in Athens, Georgia on the morning of September 11, 1867" whose voice "sounds like geese farts on a muggy day." The record looked like a Folkways-type of release, so I figured this Leo Kottke fellow really was some old folk-blues guitarist who'd been scraping around in obscurity for thirty years or so.

Of course, the liner notes were the first glimpse of the young Kottke's whimsical sense of humor, for he was actually born in 1945. The success of that record led to his signing with Capitol Records, where he went from cult figure to guitar hero and influential innovator. After six albums for Capitol, he spent seven years on Chrysalis, the first American artist to be signed to that British label.

Blue Note Records has just issued these two CDs capturing highlights of Leo Kottke's 1971-83 output. I personally preferred the earlier stuff on Capitol at the time, but in comparing these two releases I realize they're both essential collections, companion pieces that capture the beauty and dexterous wizardry of this amazing guitarist. Both are all-instrumental, so Kottke's lyrical humor is missing. But the playing is phenomenal---unearthly bottleneck slides, manic finger picking that sounds like an acoustic guitar army, beautiful renderings of old hymns, rhythmic steel string slashes.

If you don't know Leo Kottke, start with Capitol Years and work forward. If you've got the old records, here's the place to begin your Kottke Kompact Disc Kollection.

________________________________________________

James Taylor
The Best of James Taylor (Warner Bros.)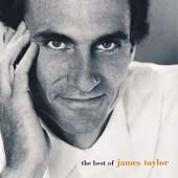 James Taylor is coming to town! He'll be at the Verizon Wireless Amphitheatre next Wednesday, June 18th. If his last few area concerts are any indication, you can expect a magical evening of music and entertainment. JT may be the only popstar of his generation whose performances have actually gotten better with age, whose voice still rings out as strong and true as ever, who can still hit the notes. My theory is that he hasn't lost anything because he never screamed, he just gently sang in that warm, natural Carolina-bred voice.

And the songs…oh, the songs. Because they are truly timeless, his songs haven't lost their pertinence or power over time. In fact, many have gained strength with the passage of time. "Long Ago and Far Away" means so much more when "in between what might have been and what has come to pass" spans thirty-plus years.

You may think you don't need this new collection because you already have the 12-song Warner Bros. Greatest Hits from 1976, got it on record and CD. And you bought the Columbia Greatest Hits 2 when he was here two years ago.

But…Best of has some interesting rarities and deep cuts. The "Something in the Way She Moves" on here is the original version from his first Apple album, not the redone recording on Greatest Hits. "Country Road" is the version released as a single in December '70 as a followup to "Fire and Rain." It's not the same arrangement you know from Sweet Baby James.

The other ten tracks on Greatest Hits are here, in crisper clarity due to the digital remastering by audio restoration guru Bill Inglot. Plus there are a couple of extra cuts from Mud Slide Slim, the seldom heard but beautiful "Golden Moments" from In the Pocket, four tunes from Greatest Hits 2, and one new piece, "Bittersweet."

So, go get a copy of this disc, some tickets to Wednesday night's show, and meet me at the Amphitheatre for a night of memories and great music.

________________________________________________

Mott the Hoople
Greatest Hits (Columbia/Legacy)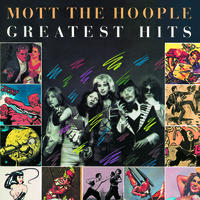 It's a bit of a misnomer to call anything by Mott the Hoople Greatest Hits (plural), for they had but one actual hit, "All the Young Dudes," written and produced by David Bowie in 1972, and it only reached number 37 on the American charts. However, from the summer of '72 until the group's unraveling late in 1974, Mott the Hoople was one of the rockingest bands on planet earth, with three worthwhile albums to their credit, each of which is sampled on this twelve song retrospective.

The band had been brought together by British record producer Guy Stevens in 1969, with the intention of blending Dylanesque vocals with the rock and roll authority of the Rolling Stones. Flamboyant frontman Ian Hunter had the Dylan-Jagger link down, and the band grew into a popular live act in their native land. It took Bowie, in the first rush of his own success, to break them to the rest of the world.

Greatest Hits contains the band's two great rock anthems, "All the Way From Memphis" and "Golden Age of Rock 'n' Roll," the autobiographical "Ballad of Mott," and the group's take on Lou Reed's "Sweet Jane." You'll recognize the guitar lick on "One of the Boys," as guitarist Mick Ralphs recycled it into "Can't Get Enough" when he left to form Bad Company.

Mott the Hoople's music of this era can also be heard as an antecedent to Bruce Springsteen's Born to Run and Darkness on the Edge of Town. At the time the Hoople boys were cranking out this celebratory sax-riddled, rollicking piano & blazing guitar mix, Springsteen was doing a Dylan/Van Morrison thing. When he rocked it up in '75, his thick arrangements and powerhouse propulsion showed, consciously or not, the influence of these guys. It's a lot of fun, transporting you back to glam, glitter and the glory days of rock.

________________________________________________

Sly & the Family Stone
The Essential Sly & the Family Stone (Epic/Legacy)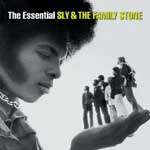 Here it is, the mother lode of funk! I've been waiting for this collection for a long time. Disc one of this two-disc set is absolutely essential listening for anyone interested in the roots of funk, great music of the sixties, or classic rock and soul music. And I'll bet that you do not have most of these 35 tracks in playable condition in any format.
The old Greatest Hits that most of us have on record and/or CD contained only 12 songs, and stopped with the hits of 1969, missing the '71 chart topper "Family Affair" and later "If You Want Me to Stay." Essential makes up the difference, including all the hits and near hits from 1967 to 1975.
For my money, Stand! was the ultimate Sly album. I literally wore the grooves out in the Woodstock summer of '69. This set includes seven of its eight songs, including "Don't Call Me Nigger, Whitey," a then-controversial exercise in wah-wah guitar and racial consciousness-raising. There are eight tracks from There's a Riot Goin' On, the LP that many critics consider Sly's greatest work, but one that was much darker and more introspective than the band's previous work.
Put this set into your CD changer and get ready to move your body and your mind. Listen to Larry Graham single handedly take the bass guitar into the modern era. Pump your fists to the life affirming anthems "Sing a Simple Song," "Dance to the Music," "You Can Make it if You Try" and "Stand!" Belt out the lines you know so well---"And so on and so on and scooby dooby doo-bee…different strokes for different folks."
In this era of political lies and corporate greed, when you've compromised yourself in ways you never dreamed of, this music is an important reminder of who you intended to be and a prod to "Stand! In the end, you'll still be you; one that's done all the things you set out to do."
copyright © 2003 Port Folio Weekly. Used by Permission.
---