---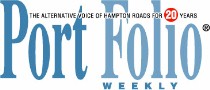 PortFolio Weekly
March 23, 2004
Spring Music: CD Reviews
by Jim Newsom
Earl Scruggs
The Essential Earl Scruggs (Columbia/Legacy)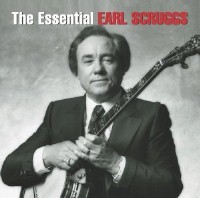 I don't remember if Flatt & Scruggs' syndicated television show ran in this area in the late '50s and early '60s, but I do remember watching it when visiting my grandparents in Wytheville, 80 miles past Roanoke in the mountains of southwestern Virginia. Sponsored by Martha White flour, guitarist/singer Lester Flatt and banjo picker Earl Scruggs led their Foggy Mountain Boys in a televised bluegrass extravaganza every Saturday night on WDBJ-TV. Being a rock'n'roller, I usually made fun of such stuff. But there was something about this music that struck a chord deep inside of me.
I didn't realize it at the time, but Earl Scruggs literally invented modern banjo playing. Traditionally, banjo pickers used the "clawhammer" technique with the thumb plucking rhythm and either the first or second finger for melody. When he was ten years old, Scruggs developed a three-finger style of picking using his thumb, index and middle fingers to create much more complex patterns, a technique that would become known as "Scruggs-style picking."
This new two-disc set opens in 1946, just after Earl joined Bill Monroe & His Blue Grass Boys. For the next two years, he helped define bluegrass music with the genre's originator, and also became friends with bandmate Lester Flatt. The duo decided to strike out on their own two years later, and over the course of the next twenty years, Flatt & Scruggs took the music to places Monroe probably never dreamed of. Their 1962 recording of the Beverly Hillbillies theme put their brand of music in front of millions and at the top of the charts. Five years later, one of Scruggs' own compositions, the band's theme song "Foggy Mountain Breakdown," was used as the theme song for the popular movie Bonnie and Clyde.
The Essential Earl Scruggs has these songs and much, much more, with a heapin' 25-song helping of Flatt & Scruggs, latter day recordings with the Earl Scruggs Revue, and a taste or two of Earl's work in other settings. It's an engrossing look at an incredible musician and his music.
___________________________________
Wynton Marsalis
The Magic Hour (Blue Note)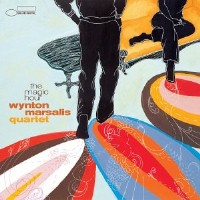 Trumpeter Wynton Marsalis has been a jazz lightning rod for the last twenty years, the best known figure in the genre and the most controversial. Like many others, I followed his early '80s output closely, drawn in by his remarkable technique and ever exploring mind. But I haven't paid much attention to his recordings of the last ten years or so. Therefore, I don't feel qualified to say this is his best recording in years. I can, however, say it is a most entertaining piece of work, one that will draw a lot of listeners back into his orbit. It may well be the strongest album of his career, as some critics have proclaimed.
Instead of the cold facility for which he's been derided, this is downright funky stuff. All of the material is original, but it sounds familiar. Dianne Reeves contributes a wonderful vocal on the lyrical "Feeling of Jazz," and Bobby McFerrin takes a playful turn on "Baby, I Love You."
"Free to Be" is Brubeckian, taking me back to the bouncy early '60s explorations of Time Out and Time Further Out. It also recalls John Lewis' "Sacha's March" with the Modern Jazz Quartet. There's a lot of Marsalis' hometown of New Orleans oozing out of the grooves here as well, with "Big Fat Hen" quirkily strutting down Bourbon Street and out through your stereo speakers.
The title track is a multi-part suite that swings and sways, while "Skipping" does just that, moving along the sidewalk with a carefree, childlike abandon. In fact, there is a youthful optimism to all of the music on this disc, in keeping with Marsalis' description of the album's title:
"For kids," he says, the magic hour is "the one hour before they go to bed. For parents, the one hour after the kids go to sleep."
Wynton Marsalis has definitely not gone to sleep on this, his debut for the Blue Note label. Instead, he sounds like a man with a new lease on his musical life. There are many minutes of magic on The Magic Hour.
___________________________________
The Fred Hersch Trio
+ 2 (Palmetto)
The "plus two" referred to in the title of Fred Hersch's new CD are tenor saxophonist Tony Malaby and trumpet/flugelhornman Ralph Alessi. The harmonies of their two horns give this recording its distinctive character, lifting it above the typical piano trio outing and allowing Hersch to expand his tonal palette beyond the solo settings for which he has been justifiably acclaimed.
This disc includes nine Hersch originals, opening with "A Riddle Song" that establishes a beautiful standard for the album that follows. Here the classic horn blend is rich and uplifting, inviting listeners to lose themselves in the poetry of the music. Later, on "A Lark," the trumpet/tenor combination again approaches perfection both when playing in tandem and in counterpoint. But, as is the case throughout the recording, Hersch's incredible piano playing pulls the piece to a higher plane.
The one non-original, Lennon & McCartney's "And I Love Her," receives a Bill Evans-like treatment, beginning in a "Peace Piece" mode before Hersch works his magic with intriguing chord substitutions and lyrical lines atop Drew Gress' mellow bass, umbrellaed beneath the ambient overlay of the horn section.
"Miss B" flirts with free jazz in its pianistic hints of Cecil Taylor, "Down Home" walks a circular path that veers towards the whimsical at times, and "Marshall's Plan" gives the core trio a chance to shine individually and collectively.
Hersch sprinkles single note drops upon his "Rain Waltz" that are subsequently echoed in Malaby's sax solo. "Lee's Dream," inspired by alto sax great Lee Konitz, allows the pianist to interact contrapuntally with his saxophonist over the changes of "You Stepped Out of a Dream," while the set closer, "The Chase," gives each musician an opportunity to stretch out over its herky-jerky odd-metered groove.
Fred Hersch has been one of the most respected players, composers and interpreters in jazz over the course of the last twenty years. The Fred Hersch Trio + 2 is destined for the top tier of his discography.
copyright © 2004 Port Folio Weekly. Used by Permission.
---