---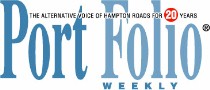 PortFolio Weekly
March 2, 2004
Recordings: Mike Stern and Bennie Wallace
by Jim Newsom
Mike Stern
These Times (ESC)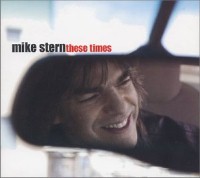 Although Mike Stern established his reputation as a blazing guitarist with sideman credits including Miles Davis, Billy Cobham, Jaco Pastorius, Michael Brecker and Blood, Sweat & Tears, his new recording is not your typical guitar-slinger's outing. True, the opening track, "Chatter," is a blast of '70s era electric fusion splattered across a N'Orleans second line rhythmic charge. But from that funky opening, These Times moves through a multi-hued mix of world music textures, rock-inflected guitarisms, and gentle otherworldly saunters.
The disc's second number, "Silver Lining," recalls Joe Zawinul's latter day Weather Report compositions, with Cameroon-born bassist Richard Bona's falsetto vocals providing an ethereal lead voice that appears several more times, including a Bobby McFerrin-like turn on "I Know You." But the centerpieces of the album are the muscular "Mirage" and the uplifting "Street Rhyme," both of which feature beautiful, wordless vocals by Elizabeth Kontomanou, polyrhythmic percussion by Arto Tunchoyaciyan, and a tenor saxophone sharing solo space with the leader's fretwork.
Though it's the more delicate world music elements that give this disc its uniqueness, there are more typical guitar pieces interspersed within the setlist. Stern's slowly gliding "Avenue B" conjures up images of fellow guitarist John Scofield while "Remember" is a dead-on tribute to the late saxophonist Bob Berg that replicates their '80s work together. The closing "Last One Down" leaves no one standing in the wake of its skunky Brecker Brothers groove.
Stern's accompanists include musical monsters like bassist Victor Wooten, saxophonist Kenny Garrett, banjo wizard Bela Fleck and drummer Vinnie Colaiuta, but it's the quality of his original compositions and the diversity of arrangements that make These Times the standout it is.
___________________________
Bennie Wallace
The Nearness of You (Enja/Justin Time)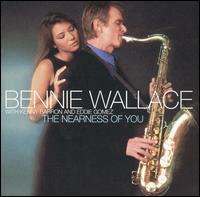 When this CD arrived at our house, my youngest daughter, Chloe, asked, "Is Bennie Wallace as good as Uncle Tommy?"
Her great uncle is her touchstone for jazz saxophonists, and considering the roots of Wallace's playing on this outstanding recording, it's not an inappropriate question. His tenor sound is grounded in the same foundations as swing-influenced players like Tommy Newsom, a sexy, full tone out of Ben Webster, Johnny Hodges, Coleman Hawkins and Zoot Sims. The difference between Wallace and others in this school is his affinity for more adventurous soloists like Eric Dolphy and John Coltrane. Somehow, within the context of a single tune, he can bring these two schools together and make it work.
On the opener, "Come Rain or Come Shine," Wallace purrs like Uncle Tommy when playing the melody, then strikes out into the far reaches as his solo builds before yielding the floor to his musical mates, pianist Kenny Barron and bassist Eddie Gomez. That Wallace can attract such giants as sidemen is testimony enough to his rep among other musicians.
The overall feel of the album is a relaxed classiness. Barron is, as usual, the epitome of good taste, and Wallace keeps it on the inside for the most part, covering this collection of well known standards in an approachable manner. The sax/bass duet on "Cocktails for Two" flirts with dissonance and on "I'm Old Fashioned," the saxman wears a Sonny Rollins visage. "Willow Weep for Me" and "I've Grown Accustomed to Her Face" are beautifully rendered ballads, and the finale, "Tis Autumn," is a gem.
Bennie Wallace comes from my birthplace, Chattanooga, and he's a heck of a player. But is he as good as Uncle Tommy? Chloe decided Tommy's been playing longer so he must be better, but I don't know…this Bennie Wallace sounds pretty good to me.
copyright © 2004 Port Folio Weekly. Used by Permission.
---