---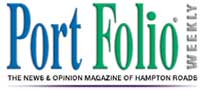 March 18, 2003
Midnight With Maria
by Jim Newsom
It's been nearly thirty years since she rode her camel to international stardom with "Midnight at the Oasis" in 1974, yet Maria Muldaur says she's just now coming into her own as a singer.
"I think I just started hitting my stride a couple of years ago," she told me last week from her office in San Francisco's Mill Valley. "It took me all these years, all this experience and all this singing to get the voice I have now."
Muldaur, who has been quite prolific over the last decade, will perform at the recently restored Kimball Theatre in Williamsburg's Merchants Square Saturday night. She's been on a roll of late, recording twelve albums in the last twelve years, each nominated for at least one award---Grammies, Bammies, Indies and W. C. Handy Blues awards. And she's sounding sexier and more soulful than ever.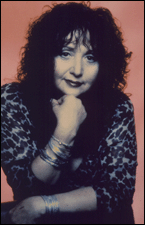 "When you get older, everything kinda goes south, if you know what I mean," she laughs. "The rewarding part of that is that my voice went south, at least an octave. When I was sounding like that innocent ingénue on 'Midnight at the Oasis,' I yearned to have a voice that would be able to convey the feeling that the people I most admired had---Bessie Smith, Memphis Minnie. All the people I loved had very earthy, big deep voices."
Her new album, A Woman Alone with the Blues, due out next week on Telarc, is a tribute to the late Peggy Lee. Muldaur's other signature tune, Lieber and Stoller's "I'm a Woman," is a Peggy Lee hit from 1962, and she's been an admirer since her teenage years.
"I'd always been a fan," she says, "but the more I delved into her material, the more awestruck I was. She was totally minimalist as a singer and yet she could convey so much feeling. She could just breathe a line.
"I didn't want to imitate the way she sang, but I felt I had to get into the spirit stylistically. I really learned a lot. To me, she's a beautiful case in point of the old adage that less is more."
Ms. Muldaur was also struck by the wide stylistic range that Ms. Lee covered in her career, from the big band days with Benny Goodman onward through hits like "Fever," "Waitin' for the Train to Come In," "Big Spender" and "Is That All There Is." Maria, too, has traveled an eclectic path with her music.
"Even though I was a pop entity for a few minutes, I've really always been about exploring American roots music," she explains. "I could've made way more of a financially rewarding career out of repeating my success and recording Son of Midnight at the Oasis. But I said, 'Wow, now I have a huge audience. I'll turn them on to the things I love.'"
Take a look at her output of the last four years. Meet Me Where They Play the Blues, a soulful package of late night blues gems came out in 1999. The next year she recorded the multi-award winning Richland Woman Blues, "a little album that I did mostly in my living room, all acoustic blues on a tweezer budget."
Then in the last twelve months, she's done two other projects in addition to the Peggy Lee disc. The first, Animal Crackers in My Soup, is a children's album collecting songs popularized by Shirley Temple. Its jazzy arrangements give it crossover grownup appeal as well. And due for release this summer is Shout, Sisters, Shout, a multi-artist tribute to the great gospel singer, Sister Rosetta Tharpe, that she co-produced and performed on with folks like Bonnie Raitt, Marcia Ball and Michelle Shocked.
Maria herself recorded a couple of contemporary gospel discs in the early '80s, and there's often been a gospel element in the diverse brew she serves up in her music.
"It's not a dichotomy to me," she explains. "God gave us spirit, we're spiritual beings. But He put us in bodies and told us to procreate. And the way you do that is to feel sexy.
"And," she concludes with a verbal wink, "He made it fun, so we'd be sure to get around to it."
Her performance in Williamsburg comes at the front end of a tour with her Red Hot Bluesiana Band.
"It's what I call my 'bluesiana' music, which is a combination of New Orleans-flavored blues and R&B and swamp funk. I am going to take a few of the bluesier Peggy Lee numbers and incorporate them in a way that's consistent with my mostly-blues presentation. I'll come back at another point and present this material with an all-jazz band."
And you can be sure she'll perform "Midnight at the Oasis."
"I'm not one of those spoiled old stars. I'm just grateful every day that I got to have a big hit, and that people still love it thirty years later."
copyright © 2003 Port Folio Weekly. Used by Permission.
---