---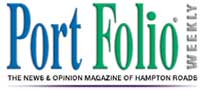 January 14, 2003
Trumpeter Jon Faddis Next Up at Jazz on Granby
by Jim Newsom
When Jon Faddis first appeared on the jazz scene in the early '70s, he was instantly compared to his idol, Dizzy Gillespie. Through the years, he has continued to be identified as "the protégé of Dizzy Gillespie," yet his amazing range and control in the trumpet's high register, and his continued stylistic development, have earned him respect and renown on his own as one of the finest trumpeters of his generation.
Friday night, Faddis will bring his quartet to Norfolk's Roper Performing Arts Center for the fourth concert in this season's Jazz on Granby series. I spoke with him last weekend from San Francisco, where he had just returned from a tour of Japan leading the Dizzy Gillespie Alumni All-Star Big Band.
He told me of his early musical training in his hometown of Oakland, California, where he started playing the trumpet at age seven.
"I had a trumpet teacher, Bill Catalano, who was a former member of the Stan Kenton orchestra, and he played with a lot of acts that came through San Francisco. He's the one who introduced me to Dizzy's music. I had already heard Louis Armstrong quite a bit. Once I got into Dizzy, it was sort of Dizzy and only Dizzy."
Living in the San Francisco bay area afforded the young trumpeter the opportunity to hear his idol in person. He first met Gillespie when he was just a youngster.
"I met him when I was twelve," he says, "but I was too shy to say anything. It was in a club, the Basin Street West in San Francisco. My father said, 'Hey Diz, my boy's a trumpet player. He really digs you.'
"I was frozen, I couldn't speak a word. So I told myself the next time I have the opportunity to meet Dizzy, I was going to talk to him."
He got that opportunity three years later at the Monterrey Jazz Festival.
"I'd taken all my Dizzy Gillespie records to the festival. I asked him to autograph them, and he autographed all of them. There were about fifty LPs-he sat there and signed them all.
"About three weeks later, he was performing at a club in San Francisco again, the Jazz Workshop. My mother took me over to see him and I took my horn. He remembered me from Monterrey.
"He was playing 'A Night in Tunisia" and during the bass solo, he left the bandstand and started walking through the audience. When he came to my table, I said, 'Hey Diz, are you gonna play the ending?'
"And he said, 'You've got your horn, you do it.' So I got my horn and played the ending, and he invited me up to play a couple of tunes with him.
"I remember playing tunes," he concludes. "I remember the club spinning around. I don't remember the end of the night. I don't remember getting home. I don't remember anything after that. I was in heaven."
Faddis' talents, and his trumpet teacher's connections, opened the door to the jazz mecca of New York City shortly after high school graduation in 1971. Though his father wanted him to go to college, teacher Catalano said, "You should be in New York, sitting next to Snooky Young and hanging with Dizzy."
The opportunity came when Catalano told bandleader Lionel Hampton about his young student. An audition with Hampton led to a job offer, and Faddis "joined Hamp's band two days short of my eighteenth birthday."
He traveled to the Big Apple with the vibes master, and jumped right into a career as a professional jazz musician, subsequently playing with the bands of Thad Jones & Mel Lewis, Charles Mingus and Gil Evans. He also played one-nighters with Count Basie and Duke Ellington. Ellington even extended an invitation to join his band on a full-time basis.
"I got a call to join his orchestra," he recalls, "but I think at the time I wasn't aware of the significance of that. I was really enjoying my time with Thad and Mel, and I replied, 'No.'"
Faddis reconnected with Dizzy in New York in January, 1972, when the trumpet legend was playing at the Village Vanguard. Gillespie invited him to sit in during that two-week engagement, and the two struck up a friendship and musical association that would last until Dizzy's death twenty-one years later.
In the mid-'70s, Jon Faddis made his first recordings as a leader, then began a lengthy sojourn as a top studio musician.
"In 1975 and 1976, I did a couple of recordings for Norman Granz and Pablo Records," he remembers. "After I did the recordings, Norman asked me if I would put together a group and go on the road. I was thinking, 'Here's someone who's managing Ella Fitzgerald and booking Oscar Peterson and he wants me to get a group together.' I was afraid, so I said 'I'm not really interested in that.'
"I started to do a lot of studio work."
He played on literally hundreds of recordings in the '70s and '80s. His credits range from George Benson to Billy Joel, James Brown to Bob James, Aretha Franklin to Grover Washington, Jr., Mick Jagger to Eric Clapton, Lou Reed to "Do the Hustle" man Van McCoy.
"I did a lot of work for CTI, a little bit later I started to do some disco stuff," he says. "But the big thing was jingles---radio and TV commercials. I did tons of those."
In the mid-'80s, he resumed recording under his own name, put together a quintet and hit the road. He also worked with Gillespie on several projects, including Diz's 70th birthday celebration in 1987 and 75th in 1992. He was musical director of Dizzy's United Nations band for a while, and put together a couple of big bands for his mentor to travel overseas with in the late '80s.
His success with those big bands led to his being asked to lead the Carnegie Hall Jazz Orchestra when it was formed in 1993. He held that position until the Carnegie folks decided to fold the ensemble last summer.
For the past five years, Faddis has also been the musical director and lead trumpet of the Dizzy Gillespie Alumni All-Stars and Big Band. The Big Band released Things to Come in 2002, a CD that made many jazz critics' "Best of" lists for the year.
Friday night, Faddis will front his regular quartet at the Roper. Bassist John Lee, a fellow Gillespie alumnus, serves as program director of the Alumni Big Band. Pianist David Hazeltine has recorded a dozen albums as a leader, and drummer Dion Parson has worked with Faddis for seven years.
So, what can we expect to hear Jon Faddis and his bandmates play on Granby Street?
"I think we're going to be doing a few of my original compositions, like 'Into the Faddisphere.' One of the things we'll be doing is part of the 'Gillespiana Suite' that Lalo Schifrin wrote for Dizzy. The fourth movement, 'Africano'---when I play it and hear certain things, it really reminds me of Dizzy."
And a song or two by Diz?
"Or two," Jon Faddis laughs. "We'll be having a good time."
copyright © 2003 Port Folio Weekly. Used by Permission.
---