---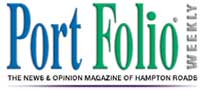 PortFolio Weekly
June 3, 2003
Jazz Scene: Channeling Ella
by Jim Newsom
Rene Marie may well be the Ella Fitzgerald of her generation. The Roanoke native has her goods on full display with her latest recording, Live at Jazz Standard (Maxjazz). It's an all-Virginia lineup, with ODU prof John Toomey playing piano, Hampton native Elias Bailey on bass and William & Mary/VCU/U. of Richmond faculty member Howard Curtis on drums.
The disc's opening number, "'Deed I Do," recalls Ella's classic delivery, complete with scat solos and melodic improvisations like the great jazz instrumentalists. Even the timbre of her voice recalls Ella in her prime, with just a slight hint of sandpaper caressing the sliding, bending notes. Ms. Marie explores "It Might as Well Be Spring" atop Curtis' marching band rhythm, opening the number with a wordless reference to Ella's "A-Tisket, A-Tasket." She and Toomey lay down a gorgeous duet version of "I Loves You Porgy," leading into a rambunctious take on "Nature Boy" that shreds and reconstructs this well-known tune in a way that bears no resemblance to Nat King Cole's hit version.
The centerpiece of Jazz Standard is a medley of Ravel's "Bolero" and Leonard Cohen's "Suzanne." It opens with unaccompanied vocal variations on the well-known "Bolero" theme, evolving into the lyrics and melody of "Suzanne" as Curtis kicks in with that encircling rhythm. The performance builds to an emotional crescendo that brings tears to your eyes.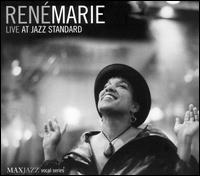 Marie's autobiographical original, "Shelter in Your Arms," is quietly gorgeous ("I was Don Quixote in a dress…"), while her composition "Paris on Ponce" is a clever piece of wordplay that amuses and entertains with a European flair. The disc closes with an a cappella version of Enya's Irish folk song, "How Can I Keep From Singing."
The musicians are given ample room to stretch out and Toomey is the perfect vocal accompanist throughout this recording. He never overplays or gets in the way of the singer, yet his tasteful comping and chordal "crunches" magnify and accentuate the beauty and power of Rene Marie's voice.

It'll be a family affair Wednesday evening (June 4th) in front of Portsmouth's Willett Hall. The folks at the Todi Music Fest are combining with the City of Portsmouth to sponsor an "After Work at Willett" outing subtitled "Swingin' with Tommy," promising music and dancing from "six to starlight." Tommy Newsom is the swinger referred to above, and he'll be blowing his sax with the accomplished accompaniment of pianist Pat Curtis' quartet.
The fine folks putting this to-do together decided it would be cool to invite my quartet along as opening act, making it an all-Newsom affair. It's also the first time that my uncle and I will be sharing a bill in this manner.
Locally resident and nationally known jazzman Jae Sinnett makes a rare local club appearance with his trio Saturday, June 14th, at Granby Street's Blues Alley Jazz Bistro. This is the first opportunity for hometown fans to hear the music from the trio's superb recording, Confluence, played live. Pianist Allen Farnham will be down from New York to join Sinnett and bassist Terry Burrell for an evening of first rate original jazz.
The night before Jae's appearance, I'll be at Blues Alley doing a duo thing with trumpeter Ron Hallman. Saturday and Sunday the 20th and 21st bring trumpeter Steve Nygaard in for duo outings, and the Odd Bop Quartet closes out the month the following weekend. On June 22nd, Blues Alley plans to launch a regular Sunday evening jam session.
At Alice Mae's, the Fuzz Band cooks up a soulful jam every Friday night. The Saturday lineup includes longtime local favorites Against All Odds on June 7th and RaJazz on the 21st.
In the jazz-meets-art world, my group plays at the Kane Marie Fine Arts Gallery in Virginia Beach this Friday evening after performing at Harborfest at 1:30 in the afternoon. We'll also be playing jazz at the D'Art Center's summer exhibit opening reception on Friday, June 27th. The exhibit's theme is Blues, a title open to interpretation by the artists in any way they choose.
The Chrysler Museum of Art has a full lineup of Wednesday night jazz this month, with RaJazz this week, saxophonist Reggie Gist on June 11th, Against All Odds on the 18th, and the Jim Newsom Quartet on the 25th.
In Williamsburg, pianist Harris Simon has a busy schedule jazzifying the colonial capital. He'll spend Monday nights at the Greenleafe Café, Thursdays at the Corner Pocket, and on the weekends he continues his residency at Harry's Tavern in Ford's Colony.
If jazz guitar is your thing, groove on down to Kincaid's at MacArthur, where Woody Beckner fronts a quartet featuring saxman Jeff Smith each Friday night. Or, for classic guitar/bass interaction, Brutti's is the place in Portsmouth's Olde Towne where Woody performs each Saturday night in a duo setting with guys like Chris Brydge and Jimmy Masters.
Jimmy will be in Williamsburg on the 14th playing folk music in the afternoon with Bill and Pam Gurley at Leigh Hill Mansion, then playing jazz with the Dana Fitzsimmons Trio at A-Carroll's. He'll also be up in D.C. at Georgetown's famed Blues Alley on Thursday, June 26th, with vocalist Diane Hubka, who put on a memorable performance during last year's Jazz Norfolk celebration.
And, there's a new spot for jazz on Monday nights in Virginia Beach. It's called Central 111, located on Great Neck Road. Woody Beckner has his quartet in there on the 9th and 23rd and Russell Scarborough's group will be in on the 2nd and 16th.
copyright © 2003 Port Folio Weekly. Used by Permission.
---