---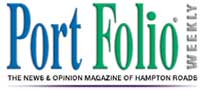 April 1, 2003
Jazz Scene: Bona Fide Winners
by Jim Newsom
Since the big band era segued into the small group scene for economic reasons over fifty years ago, trombonists have gotten short shrift in the jazz world. So I was surprised recently when I received two multi-trombone discs on the same day. Each offers a bona fide bone bonanza, and each is plenty good.
70-year old veteran Slide Hampton brought together a dozen bonemen for a three-day summit at Pittsbugh's Manchester Craftsmen's Guild last spring, and Spirit of the Horn (Telarc/MCG) captures the spirited results. It's a big band of bones with a four-man rhythm section, and the sound is way cool, the textures smooth and rich. Imagine a trombone army working its way through Stevie Wonder's "All in Love is Fair," Herbie Hancock's "Dolphin Dance," John Coltrane's "Moment's Notice" and "April in Paris." Very mellow, very nice.
54-year old Steve Turre employs half as many horns on One4J (Telarc), his homage to the king of trombone, the late J. J. Johnson. While the ensemble passages are not as full as on Hampton's CD, the spirit of the jam reigns throughout the proceedings as Turre and his five fellow slidemen explore Johnson's songbook. Again, it's fascinating to hear the broad tonal palette that can be painted with nothing but trombones and a rhythm section.
Jae Sinnett's Confluence poked its nose into the JazzWeek top ten a couple of weeks ago, and continues to get rave notices across the jazz community. Jae tells me it's the fastest selling release he's had so far. He and his trio will put the songs on live display this weekend, April 4th and 5th, at the Williamsburg Regional Library.
Later this month, the Upper Deck on Atlantic Avenue will host the 3rd annual Virginia Beach/St. Jude Jazz Festival. Tonight Show vet Tommy Newsom headlines the afternoon of jazz on April 27th, and has invited his old NBC pal Ross Tompkins to tickle the ivories. Also on hand will be members of the all-girl band Diva, Sinatra-like vocalist Charles Darden, and the Roy Muth Big Band. The show benefits St. Jude's Children's Hospital.
Also returning to town that week is saxophone and clarinet ace Ken Peplowski, who'll perform with the John Toomey Trio at the Williamsburg Regional Library on Saturday night, April 26th, and at ODU's Chandler Recital Hall on Monday the 28th. Peplowski, whose discography includes Friendly Fire with fellow reedman Newsom, performed here last year at Jazz on Granby, and is highly regarded for his swinging, sophisticated style.
It looks like April is going to be mix-n-match month at Norfolk's Blues Alley Bistro, as all of the regulars are trying out different lineups to keep it interesting for audience and performers alike. On April 4th & 5th, Russell Scarborough promises an adventurous weekend with a trio featuring gifted pianist Mike Sorg and bassist Dave Hufstedler. The following week, Hufstedler and pianist John Ingersoll will join me and my regular drummer, Bruce Hagwood to place my flute and vocals in fresh, interactive settings. April 18th and 19th find trumpeter Steve Nygaard coming in with a quartet featuring Sorg on the keys, Leon Alexander on drums and Sinnett's regular bassist Terry Burrell. On Friday, April 25th, the Alley hosts out-of-towner Al Maniscalco and his quartet.
Chef/owner Calvert Johnston is also testing the waters in other ways, providing live music for his Wednesday after-work parties, and starting a Sunday afternoon "Junior Jam Session" for high school musicians on April 27th. Interested players, parents and band directors can find out more by calling 622-0081 or by going online to www.bluesalleybistro.com.
Alice Mae's in downtown Norfolk continues its schedule of contemporary jazz and smooth R&B, and I understand that Crabbers in Newport News has recently begun booking contemporary jazz groups. Woody Beckner and Liz Barnes can be heard at Kincaid's in MacArthur Center on Fridays and Brutti's in Old Towne Portsmouth on Saturdays.
Finally, there was no jazz to be heard during the Grammy telecast, and all the jazz awards were given during the non-televised portion of the program. So, in the interest of full coverage, here are the jazz Grammy winners for this year:
Contemporary Jazz Album: Pat Metheny Group - Speaking of Now
Jazz Instrumental Album: Herbie Hancock, Michael Brecker & Roy Hargrove - Directions In Music
Jazz Vocal Album: Diana Krall - Live in Paris
Large Jazz Ensemble Album: Dave Holland Big Band - What Goes Around
Jazz Instrumental Solo: Herbie Hancock - "My Ship"
Latin Jazz Album: Caribbean Jazz Project - The Gathering
Pop Instrumental Album: Norman Brown - Just Chillin'
copyright © 2003 Port Folio Weekly. Used by Permission.
---