---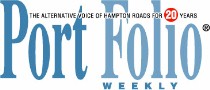 PortFolio Weekly
June 1, 2004
Jazz Recordings
by Jim Newsom
John Pizzarelli
Bossa Nova (Telarc)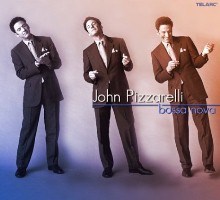 John Pizzarelli has found the perfect setting for his understated guitar and vocal stylings with his latest CD, inspired by the nonpareil music and musicians of Brazil, most particularly Joao Gilberto and Antonio Carlos Jobim. Performing a bunch of Jobim classics including "One Note Samba," "Desafinado," "So Danco Samba" and "Aguas de Marco (Waters of March)," Pizzarelli is in his element. Jobim's grandson Daniel provides background vocals on several selections and delivers the Portuguese lyrics to "The Girl From Ipanema" after Pizzarelli sings the familiar English translation. On the beautiful "Estate," Pizzarelli essays the Portuguese words himself.
But he doesn't limit himself to the usual samba suspects. For example, he takes James Taylor's "Your Smiling Face" and, with the help of Don Sebesky's Claus Ogerman-like arrangement for flute quartet, gives it a sheen that would have fit seamlessly on Jobim's records of the 1960s. The Gershwin chestnut, "Fascinatin' Rhythm," never sounded fresher than in its mellow setting here, highlighted by Harry Allen's Stan Getz-timbred tenor sax lines. More predictable, perhaps, but just as enjoyable is the sweetly harmonic, wordless "bop-bah-dah" of "Aquelas Coisas Todas," a tune that also features Ray Kennedy's piano and a sizzling acoustic guitar solo in its middle section.
Pizzarelli's instrumental compositional contribution, "Francesca," has an attractive melody and a placid countenance, while the string quartet on Stephen Sondheim's "I Remember" is just right, outlining the melancholy vocal with a touch of Copland-esque Americana. The set closing "Soares Samba" is another tune that could have been lifted directly off a Jobim or Gilberto album from bossa nova's commercial prime, again sheathed in Sebesky's Ogerman tribute.
When he first appeared on the scene, John Pizzarelli was lumped together with Harry Connick, Jr., suffering in the comparison because his voice is lighter, his instinct for the heart of pop less direct. Through the years, Pizzarelli has carved out a unique niche for himself, not only as a vocalist but as a superb guitarist. With Bossa Nova, he has wed his individual style with the music that has so obviously influenced him deeply, creating his best outing yet.
___________________________________
Spyro Gyra
The Deep End (Heads Up)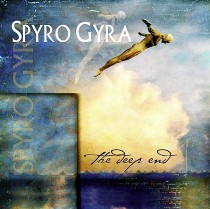 Jay Beckenstein celebrates thirty years at the helm of Spyro Gyra with this new recording, the group's twenty-seventh---and third since joining the Heads Up label in 2001. The first two tracks, "Summer Fling" and "Eastlake Shuffle" are typical of the band's catalog---bright, upbeat rock-propelled excursions featuring Beckenstein's soaring saxophonics, Tom Schuman's electric keys and the tasty guitarisms of Julio Fernandez. Both songs would have fit right in on dozens of CTI records in the '70s.
As the CD unfolds, the moods shift and the rhythms alternately percolate and glide. The music is melodic, sophisticated and very listenable. Former band member Dave Samuels lends his vibraphonic voice to several tracks, bringing back the band's heyday. Fernandez shows his versatility, playing both Bensonesque jazz licks and sustain-drenched rock solos. And Beckenstein has his trademark chops on display, laying down a funky alto line one minute, sailing his feathery soprano through a beautiful melody the next.
The playing here is first rate, the sound crisp and impeccable, the solos invigorating. The only problem is that there is little to distinguish The Deep End from the band's already existing discography, a complaint only if you don't appreciate what has come before.
Spyro Gyra started out in Buffalo 30 years ago attempting to build on what Weather Report was creating at the time. In so doing, they virtually founded their own genre of jazz, one that would later be watered down into the "smooth jazz" format. But Beckenstein and company have seldom settled for the boring blandness implied by that label. Instead, they have produced a consistent body of work that has represented the best in so-called "contemporary jazz" for the duration of their career. It may not be cerebral, but it sure is fun.
The Deep End continues in that tradition. It is a worthwhile addition to the Spyro Gyra canon.
copyright © 2004 Port Folio Weekly. Used by Permission.
---