---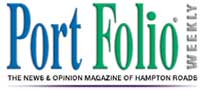 April 1, 2003
Jazz Recordings
by Jim Newsom
Robert Jospe
Time to Play (Inner Rhythm Records)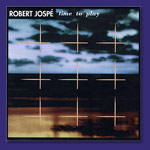 Charlottesville's Robert Jospe is currently setting the jazz world on fire with his third album, Time to Play. Leading a hot septet made up mostly of fellow University of Virginia music faculty, Jospe has created a masterpiece of percolating polyrhythms, blending the classic trumpet/tenor sax frontline of the hard bop era with contemporary world beats and Latin percussion. It's a hip musical feast, guaranteed to set your feet and fanny in motion.

Pianist Bob Hallahan is all over the place on this disc, and horn toters Jeff Decker and John D'Earth maximize their moments in the spotlight again and again. The choice of material is impeccable, and the arrangements fresh and original. Horace Silver's "Swingin' the Samba" sounds like Ricky Ricardo's "Babalu" band in overdrive, while Jospe and multi-percussionist Kevin Davis propel the group funkily through Lee Morgan's "Party Time." Saxman Decker's "Help Yourself" is a slinky slice of N'Orleans bluesiness.

Jospe and company do a superb job with my favorite Jobim tune, "Stone Flower," then travel a straightahead route on the title track. Decker's soprano sax takes the lead on a beautiful rendering of "Estate." Bassist Elias Bailey makes his standup bass talk on the standard, "Softly, as in a Morning Sunrise," and Jospe's "Thunder Moon" conjures up a festive Caribbean evening.

The sound is crisp, the instrumental mix cleanly rendered. It's a whole lot of fun, created by a nice bunch of talented guys from just up the road. And it's been sitting in the top five of JazzWeek's national radio airplay chart for the past month. What a delight to see Virginians cookin' atop the national jazz scene!

________________________________________________

Dave Brubeck
The Essential Dave Brubeck (Columbia/Legacy)

Dave Brubeck Quartet
Park Avenue South (Telarc)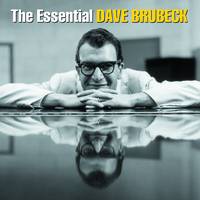 Dave Brubeck has had a remarkable career. He's been recording since 1949, and is still putting out vital, exciting music at the age of 82. The Essential Dave Brubeck is a two-disc retrospective sampling of the pianist's lengthy discography, spanning 53 years and five record labels, with the 31 tracks selected by Brubeck himself.
The heart of this collection is, of course, the tunes recorded by the classic Brubeck Quartet, with Paul Desmond on alto sax, Eugene Wright on bass and Joe Morello behind the drums. Obvious choices like "Take Five," "Blue Rondo a La Turk" and "It's a Raggy Waltz" share space with less well remembered numbers like "Autumn in Washington Square" and "Bossa Nova USA." Sweet surprises include Louis Armstrong's melancholy vocal on Brubeck's original "Summer Song," Carmen McRae's joyous romp through "Travelin' Blues" and Tony Bennett swinging madly through "That Old Black Magic."
Essential Brubeck has cuts from the early albums that placed him on the cover of Time magazine in November, 1954, Jazz at Oberlin and Jazz Goes to College, and traces the development of his cool, cerebral style as well as his interdependent musical relationship with Desmond. The set also shines the spotlight on several examples of Brubeck's distinctive solo piano work, and concludes with a few tunes from his latter post-Desmond work, right up to "Love For Sale" from his new Telarc release, Park Avenue South.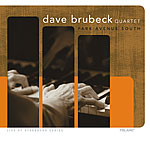 Released on March 25th, the same date as Essential, Park Avenue South is the latest chapter in Brubeck's amazing run of recent years. If you haven't been keeping up with his work of the past decade, you'll be awed by the octogenarian's facility as pianist, composer and bandleader. Recorded live last summer at a Starbuck's coffeehouse on Park Avenue in Manhattan, this disc captures all the excitement and eclecticism of the current Brubeck quartet. Saxophonist Bobby Militello is particularly impressive, wailing like Coltrane on "Don't Forget Me," recalling Cannonball Adderley on "I Love Vienna," grafting Hank Crawford onto Pharoah Sanders in "Crescent City Stomp" and picking up his flute for a slow "Elegy," an arrangement that reminds me of the classicism of the Modern Jazz Quartet. The piano man himself shows he's still got some chops, mixing his trademark off-kilter block chords with single note runs up and down the piano.
The program mixes standards and Brubeck originals, with the always requested "Take Five" thrown in for good measure, Militello stating the theme a la Desmond before yielding the floor to drummer Randy Jones for an extended workout.
Taken together, these two new releases attest to Dave Brubeck's key place in the history of jazz, and confirm his continued relevance in his 54th year of record making.
copyright © 2003 Port Folio Weekly. Used by Permission.
---