---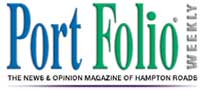 January 28, 2003
Jazz Recordings
by Jim Newsom

The Dizzy Gillespie Alumni All-Star Big Band
Conducted by Musical Director and Trumpeter Jon Faddis
Things to Come (Telarc/MCG)

What a band! The music of Dizzy Gillespie continues to flourish today, ten years after he passed away, thanks to the efforts of Jon Faddis and this remarkable assemblage of musicians. Faddis was musical director of Gillespie's big band when the man himself was still around, and as the obvious heir to Dizzy's musical legacy, continues to front this nineteen-piece orchestra devoted to preserving and enhancing that legacy.

Things to Come is simply one of the best big band recordings in recent memory, period. Featuring elder statesmen of jazz like James Moody, Jimmy Heath, Slide Hampton and Frank Wess alongside younger Gillespie alumni like Claudio Roditi, Antonio Hart, John Lee and Faddis himself, the band takes Dizzy's original arrangements and breathes new life into them. Compositions by Benny Golson, Quincy Jones, Thelonious Monk and Gillespie sound fresh and vibrant in the hands of this cookin' ensemble.

This disc captures the All-Star Big Band live during a four-day stand at the Manchester Craftsmen's Guild in Pittsburgh. Besides the great songs and arrangements, the star of the show is leader Jon Faddis. His trumpet work sails stratospherically atop the proceedings. Alto saxophonist Antonio Hart blows like his ears will burst, while sax and fluteman Frank Wess lends a classy touch to the show. Slide Hampton gives lessons in bonesmanship. Classic slices of Gillespiana like "Manteca," "A Night in Tunisia" and the title track explode past the boiling point, while softer numbers like "Round Midnight" and "Lover Come Back to Me" are simmered to perfection on a low flame of exquisite musicality.

Things to Come delivers on its title, proving that there is a place for a big band in the 21st century. Diz would be proud of his pupils.

________________________________

Charlie Parker
The Complete Savoy & Dial Master Takes (Savoy Jazz)

This is the mother lode of bebop, capturing the incredible saxophonic talent of Charlie Parker in full bloom, recorded in various settings between September, 1944, and September 1948. Contained herein are many of the great takes that still amaze and inspire musicians and listeners today. These are the recordings that launched a cult of hero-worshippers and changed the way musicians approached their instruments, creating a new jazz vocabulary in the process.

The sixty-five cuts on this three-disc set feature "Bird" playing with mythic musicians like trumpeters Dizzy Gillespie and Miles Davis, pianists Bud Powell and John Lewis, and drum master Max Roach. The selections include "Yardbird Suite," "Ornithology," "Donna Lee," "Chasin' the Bird" and "Dexterity" along with Gillespie's immortal "Night in Tunisia" and Davis' "Milestones." The 20-bit digital resolution brings the music to life as never before.

Listening from the vantage point of 2003, it's difficult to appreciate how revolutionary this music was when it was first laid down. There have been so many copycats and wannabes through the years that the impact is diluted on modern ears. But there's no denying the originality and sheer creativity pouring out of Parker and his musical mates.

For an understanding of why jazzers still worship at the altar of Bird and Diz, and an appreciation of the heights to which improvised music can rise, this collection is hard to top.

_______________________________

Al Di Meola
Flesh on Flesh (Telarc)

For those who were plugged into the electrified end of the jazz spectrum in the fusion-fired '70s, Al Di Meola was a guitar god. Joining Chick Corea's Return to Forever in 1974, just before his twentieth birthday, Di Meola had speed and technique to burn. With Corea's popular band, he started his career at the top.

In the twenty five years since RTF disbanded, Di Meola has wrestled with the dilemma that faces many superbly gifted instrumentalists: What to do with all that talent? During that time, Di Meola's recorded output has been musically erratic, depending on the setting and choice of material. But his playing has matured and deepened, effectively merging technique and emotion.

Flesh on Flesh is a worthwhile addition to Al Di Meola's curriculum musicae. The funky bass riff kicking off the album opener, "Zona Desperata," sets the tone for the CD. This extended three-parter whets the appetite and Di Meola doesn't disappoint. The Cuban-inspired title track and the modified tango of Astor Piazzola's "Fugata" contribute to the cross-cultural ambience of the album.

Di Meola employs an arsenal of acoustic and electric guitars, and Alejandro Santos paints a variety of textures with his assortment of flutes. Though the disc drags briefly in spots, it closes strong with Di Meola's original "Saffire Soleil" and a fresh take on former boss Corea's "Senor Mouse."

copyright © 2003 Port Folio Weekly. Used by Permission.
---