---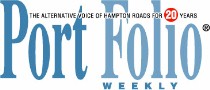 PortFolio Weekly
March 9, 2004
The Man With the Golden Flute
by Jim Newsom
Sir James Galway is a superstar of classical music. But, ironically, much of the listening public may know him best for the non-classical recordings he's done through the years. Over the course of a 28-year recording career, he's tackled pop songs, movie themes, Celtic folk melodies, jazz compositions, as well as a large chunk of the classical repertoire.
Saturday night, "the man with the golden flute" comes to Norfolk's Chrysler Hall for a Masterworks Series concert with the Virginia Symphony. Maestro JoAnn Falletta will be on the podium to conduct the show, slated to include Bantock's Celtic Symphony, the Symphony No. 2 in D Major by Sibelius, and Mozart's Concerto for Flute and Orchestra, No. 2.
The 64-year old Galway has been playing the flute since he was a youngster growing up in Belfast, Northern Ireland. In those days he was surrounded by the sound of flutes and pennywhistles.
"My granddad played the flute," he says, "my dad played the flute. Everyone in the neighborhood played the flute---the doctor who delivered me even played the flute."
When we spoke by telephone last month, he was full of merriment and good cheer, thinking back to his youth:
"When I was about eleven, I had this friend who was eighteen. And I thought he was really old, you know. He played the flute and he played it really well. He sang beautifully too. Edmund Juke was his name. He was a terrific friend, and I always looked up to him as my big hero."
The young Jimmy Galway went on to win the Irish Flute Championships, received a scholarship to the Royal College of Music, and furthered his studies at the Guildhall School of Music in London and the Paris Conservatoire. After playing with the Royal Shakespeare Theatre's Wind Band, the Sadler Wells Opera Company, the BBC Symphony Orchestra and the Royal Philharmonic Orchestra, he was selected to be principal flutist with the prestigious Berlin Philharmonic Orchestra in 1969 under the baton of Herbert von Karajan.
Six years later he took the leap into a solo career and has never looked back. In 1978 he hit the pop charts with an instrumental interpretation of John Denver's "Annie's Song." He has performed with symphony orchestras around the world, won a lengthy list of awards, sold millions of records, worked with the Muppets on Sesame Street and, in 2001, was knighted by the Queen of England.
Still, when we spoke, he seemed more interested in talking about my music and sharing insights he's gained about flute technique than in dwelling on his own feats.
"Are you going to be playing while I'm there?" he asks.
"No, I kept the weekend open 'cause I wanted to come to your show," I reply.
"Oh, I see," he laughs. "I was going to say; otherwise I would come around and listen to you."
I don't know if I could even get a single note out of my flute if James Galway was in the audience, but he comes off as a very warm person, more "Jimmy" than "Sir James." After sharing a few tricks of the trade with me, he says in his Irish brogue, "There's no extra charge for these lessons on the phone!"
"Recently," he tells me, "a friend of mine made a headjoint for me, and I think it's a very good working headjoint. It's certainly easier to play. Bring your flute around backstage and I'll let you try it."
Speaking of the many different genres he's tackled, Galway remarks, "The instrument is always the same. It's the same voice. You approach the music differently."
We discussed his 1999 album of jazz pieces, Tango del Fuego, a personal favorite of mine.
"You know, classical musicians," he says, "When they start to cross over and they start to do jazz things, it always sounds like they're doing it. But in my case, I got hold of a saxophone and started to do it with that, just to fool around with it. I mean, I'm the world's worst saxophone player. All you have to do is play the tenor sax for twenty minutes and you can forget everything you ever learned on the flute!"
It turns out all the flute solos on Tango del Fuego were written rather than improvised.
"I couldn't improvise like that if you put a gun to my head! I can improvise, but not like that. If somebody says we're gonna do 'Summertime,' I could sort of hack through that. But it would sound like me sort of hacking through it."
It's hard to imagine James Galway just "hacking" through anything. He is a remarkable musician, at home in so many different musical settings. But why, I ask, does he play a gold instrument rather than the usual silver? Does it sound better?
"No difference," he answers. "The difference is in the mechanism. You see, with a silver flute, when you play low C-sharp and you don't get it and you squeeze the C-sharp, the key bends and it gets out of kilter. So it leaks. You have to be really squeezing on gold to make it bend!"
Sir James' wife Jeanne, also a talented flautist, will be with him Saturday night. It will be a reunion of sorts for her.
"That'll be fun for her to be conducted by JoAnn," he notes. "They were buddies when they were kids."
Galway has recently signed a recording agreement with Deutsche Grammophon, and has ideas for his next couple of albums already gestating.
"The first recording we're going to do with them is called On Wings of Song, that's the working title. We're going to take opera arias and really great songs.
"The second one we're going to do," he continues, "is with an Italian Baroque orchestra who have agreed to play with me and my modern flute. We're going to do a Handel CD, including some world premiere recordings of pieces by Handel. They existed in the British museum, but nobody ever got them out."
And that's James Galway, always looking for new musical horizons to explore. Saturday night, he'll bring his musical explorations to Chrysler Hall, with JoAnn Falletta and the Virginia Symphony as his travelmates.
copyright © 2004 Port Folio Weekly. Used by Permission.
---