---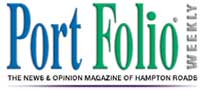 March 4, 2003
Harmonious Freshmen Take Stage
by Jim Newsom
Listening to old Four Freshmen records, it's easy to hear the influence of that group's vocal harmonies on Brian Wilson and the Beach Boys. Seeing and meeting the original Freshmen in the mid-'50s made an indelible impression on the fourteen-year old Wilson, and five years later he created the Beach Boys' distinctive sound by wedding those harmonies to the guitar licks of Chuck Berry.
The Four Freshmen took their inspiration from barbershop quartets and Mel Torme's Mel-Tones. Formed in 1948 at Butler University in Indianapolis, the group's original members created a distinctive sound by putting the lead singer at the top of a four part chord, then spreading the vocal harmonies underneath to give the illusion of even greater fullness.
Coming to the attention of bandleaders Woody Herman and Stan Kenton shortly after forming, the Four Freshmen began recording for Capitol Records in 1950. Their first and best known hit, "It's a Blue World," made the hit parade in 1952, and was followed by "It Happened Once Before" the next year and "Mood Indigo" in 1954.
Fifty years later, the current edition of the Four Freshmen arrives at Norfolk's Roper Performing Arts Center Friday night for the final concert in this season's Jazz on Granby series. The group's appearance last spring was the most successful show of the season, and this week's performance promises to be just as packed and just as entertaining.
Although none of the original members still performs with the group, a Four Freshmen concert remains a trip back to another time. Their sweet, smooth vocal blend recalls the vocal groups of the big band era. But unlike other singing groups, the members of the Four Freshmen were all accomplished instrumentalists as well. They were the first successful vocal group to play their own instruments.
The current edition carries forth that tradition, being a self-contained musical experience. Lead singer Brian Eichenberger, only twenty four years old, plays guitar, bass and piano. Thirty year old Vince Johnson doubles (or triples) on bass, guitar and trombone. Bob Ferreira, the old man of the group at thirty one, has the difficult job of singing the fourth harmony part while playing drums. New member Curtis Calderon blows a mean trumpet in between his vocal turns.
When they appeared on the 1950s musical scene, The Four Freshmen created something new---a four-part vocal harmony group singing sophisticated jazz arrangements. Their legacy can be heard not only in the classic songs of the Beach Boys, but in the modern jazz sounds of the Manhattan Transfer and the New York Voices.
The four young men carrying on the Freshmen moniker under the tutelage of original member Bob Flanigan honor that tradition while expanding the repertoire. Friday night's concert will be an evening of sweet harmonies, warm nostalgia and happy musical moments.
copyright © 2003 Port Folio Weekly. Used by Permission.
---